Food & Beverage: Sodium Reduction
Food & Beverage: Sodium Reduction
Health Concerns Shine Spotlight on Sodium Reduction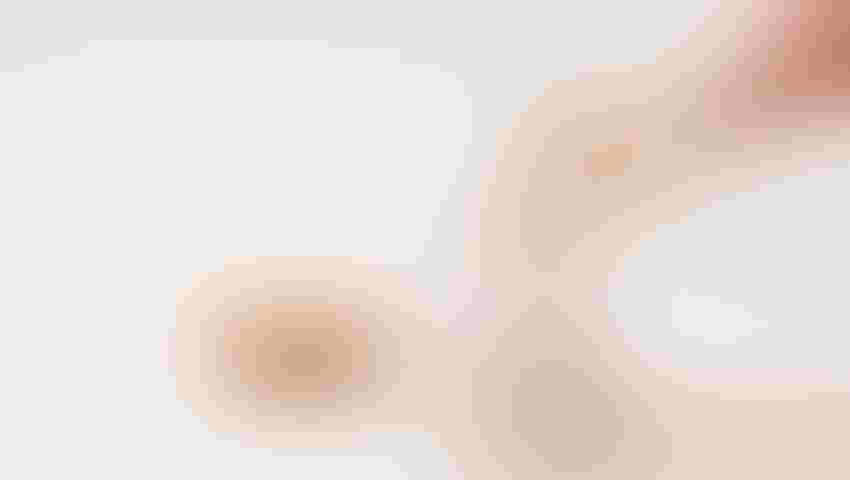 Across the globe, sodium consumption is well above recommended levels, putting the population at increased risk of heart disease and stroke. Health organizations, regulatory bodies and consumers are calling on food and beverage manufacturers to reduce the amount of sodium in the food supply; however, the solution isn't as simple as cutting a percentage of salt from processed foods.
In addition to flavor enhancement, salt (40 percent sodium and 60 percent chloride by weight) plays functional roles in food processing. It acts as a preservative by inhibiting the growth of microorganisms that cause spoilage, and serves as a texturizing aid by strengthening gluten in bread dough. Salt also improves tenderness in cured meats and consistency in cheese, and it controls fermentation in foods, such as baked goods and pickled products.
Sodium, a mineral the body cannot manufacture on its own, is an essential nutrient for the maintenance of plasma volume, acid-base balance, muscle contraction, nerve conduction, cell function, and water and mineral balance in the body—all critical to overall bodily function and the maintenance of blood pressure.
Despite these benefits, sodium and, by extension, salt have come under increased scrutiny because excess sodium consumption can raise blood pressure, which is a major risk factor for heart disease and stroke—the first and fourth leading causes of death, respectively, in the United States, according to the Centers for Disease Control and Prevention (CDC).
Sodium occurs naturally in a variety of foods such as milk, meat and shellfish. However, most dietary sodium is found in processed foods and foods prepared in restaurants. More than 40 percent of sodium intake comes from 10 types of foods: breads and rolls, pizza, sandwiches, cold cuts and cured meat, soups, burritos and tacos, savory snacks, chicken, cheese, and eggs and omelets, according to the CDC.
The scientific consensus from expert bodies including the CDC, World Health Organization (WHO), Institute of Medicine (IOM), American Heart Association (AHA) and the Dietary Guidelines Advisory Committee is the average sodium intake of 3,400 mg per day is too high and should be reduced. In terms of gender-based consumption, the average daily intake is 4,240 mg for adult men and 2,980 mg for adult women.
In 2010, the IOM report "Strategies to Reduce Sodium Intake in the United States" concluded that government, industry, community groups and consumers must work together to reduce sodium content in the food supply. IOM called for a "gradual stepwise reduction in salt that would make the changes imperceptible to consumers' palates."
In 2013, WHO revised its guidance on sodium consumption, recommending adults consume less than 2,000 mg of sodium, which equates to 5 g of salt, per day. What's more, FDA in 2016 issued a draft guidance to the food industry calling for voluntary sodium reduction in processed and commercially prepared food.
Data from the International Food Information Council (IFIC) Foundation's 2015 Food & Health Survey revealed 91 percent of global consumers think about the healthfulness of their food and 88 percent think about food ingredients such as fats, sodium and artificial ingredients. What's more, sodium content is a significant consideration for most consumers, with 53 percent of Americans limiting or avoiding sodium and salt in the foods they eat, according to IFIC's 2016 Food & Healthy Survey.
While the concept of stepwise reduction has been embraced by scientific and regulatory bodies, sodium-reduction guidelines are voluntary, and the decision on whether to cut sodium in the food supply ultimately falls on food and beverage makers. The good news is many food and beverage companies have stepped up to the challenge and expanded the number of low-sodium products.
Data from Euromonitor International's May 2017 Passport database found reduced-salt foods in the health and wellness industry experienced retail sales of US $4.4 billion in 2016; however, sales are expected to drop to $4.3 billion by 2021. That statistic supports the idea that there is significant go-to-market opportunity for brands to introduce reduced-sodium products across all categories.
Brush up on sodium reduction in the Food Insider Journal Digital Magazine on Sodium Reduction.
Subscribe and receive the latest insights on the healthy food and beverage industry.
Join 47,000+ members. Yes, it's completely free.
You May Also Like
---