FDA changes position on creatine nitrate
FDA changes position on creatine nitrate
Agency has no objection to creatine nitrate, which originally received an NDI objection letter in 2011.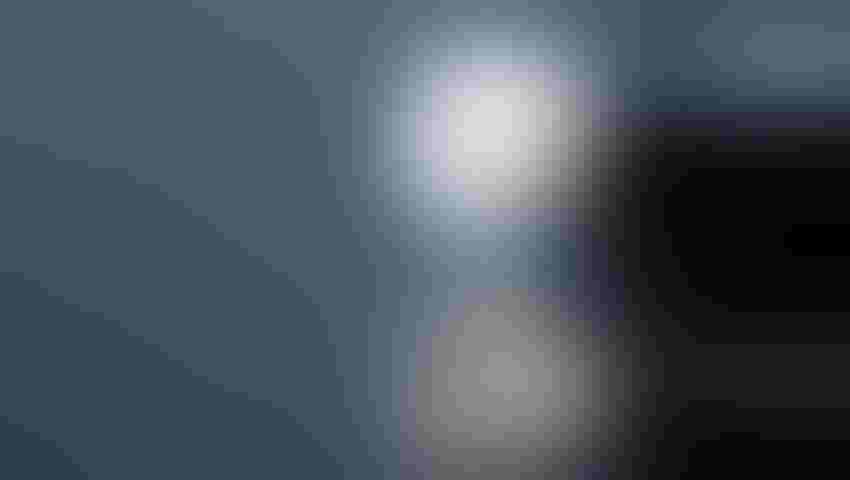 In March this year, I published an article about creatine in which I said the legality of creatine nitrate is still debated, mostly due to FDA's public position on the ingredient. It drew sharp response from several sports nutrition insiders, including the patent holder Thermolife International. Fast forward to this week, and Ron Kramer, president and CEO of Thermolife, has informed me his company has received word FDA is now okay with creatine nitrate.
It's taken about six years to get to this point of clarification.
Thermolife submitted a new dietary ingredient (NDI) notification for its creatine nitrate in early 2011. FDA issued a letter of objection, saying there was not enough evidence the ingredient was "reasonably expected to be safe" as proposed by Thermolife.
Two months later, FDA released a draft guidance on NDI notifications, in which it stated any "old" dietary ingredient (i.e. legal for dietary supplements) that was "chemically altered" would require an NDI notification, except for when two "old" ingredients are combined and then separate into their "old" forms in the digestive tract. Creatine nitrate does just that, meaning it would be exempt from NDI filing requirements.
However, FDA had already said the ingredient wasn't proven safe enough to meet standards. This is the quandary I highlighted in that March creatine article, and one I pointed out to Kramer and others who contacted me. I had reached out to FDA several times, asking them to clarify the status of creatine nitrate, and the only comment they would make is that the agency's position had not changed from that 2011 letter of objection.
So, what did this mean for creatine nitrate, which had been on the market without any further enforcement action from FDA? Some competitor lawsuits under the Lanham Act were filed, claiming creatine nitrate was not approved by FDA and use of it in sports supplements constitutes unfair competition.
Well, despite contending creatine nitrate should be exempt, Kramer and Thermolife refiled creatine nitrate as an NDI in February this year and reported this week that it has received a letter of no objection from FDA. This puts to bed any questions on the regulatory status of creatine nitrate (CreN), unless FDA finds some future safety problem, as is the ongoing case with any other successful NDI.
"The NDI notification process is an important part of the regulatory system and we've always encouraged all of our member companies to submit NDINs, even if they believe their NDI is exempt," said Daniel Fabricant, Ph.D., president and CEO of the Natural Products Association (NPA) and former Director of the Division of Dietary Supplement Programs at the FDA, in a press release. "I applaud ThermoLife, a NPA member, for working with the agency and submitting a notification for CreN consistent with the statute and regulations."
"CreN has been assessed by food safety experts and determined to be safe under both the dietary supplement and conventional food standards," stated food and drug law attorney, A. Wes Siegner, Jr., a partner at Hyman, Phelps & McNamara, P.C., in a press release, noting the dissociation products of CreN, creatine and nitrate, have a long history of safe use in both dietary supplements and conventional foods. "FDA has been notified as to the scientific basis for safety of CreN as a dietary ingredient, and has acknowledged ThermoLife's notification."
Siegner further advised that, under federal law, any company that has licensed creatine nitrate from ThermoLife may legally market the ingredient in any dietary supplement.  "Marketing the ingredient is compliant regardless of the amount or dose of CreN in the dietary supplement, as long as the company has a scientific basis to support the safety of the dose that is recommended."
Kramer explained Thermolife developed creatine nitrate and other amino acid-nitrate ingredients to offer the market the combined benefits of nitrates (e.g. improved blood flow or "pump") and creatine (e.g. improved energy stores) in a form that improved solubility, stability and dissolution.
Several human clinical studies funded by Nutrabolt, one of Thermolife's largest licensee of creatine nitrate, were conducted by Texas A&M University using a variety of dosages and forms, with results showing efficacy, safety and performance benefits, according to Thermolife.  
"ThermoLife's patented CreN is prominently featured in some of the world's best-selling and most effective dietary supplements including Cellucor's C4--the uncontested industry leader in pre-workout supplementation--and the soon to be released Muscle Beach Nutrition brand of Sports Nutrition Products," Kramer noted.
In response to INSIDER's request, Kramer declined any further comment.
Subscribe and receive the latest insights on the healthy food and beverage industry.
Join 47,000+ members. Yes, it's completely free.
You May Also Like
---