Ensuring the use of legal dietary ingredients in sports nutrition products
Ensuring the use of legal dietary ingredients in sports nutrition products
Regulators have a fine focus on dietary supplement products that are mislabeled or misbranded, and brands must be careful when it comes to ingredients and classification as a supplement or food.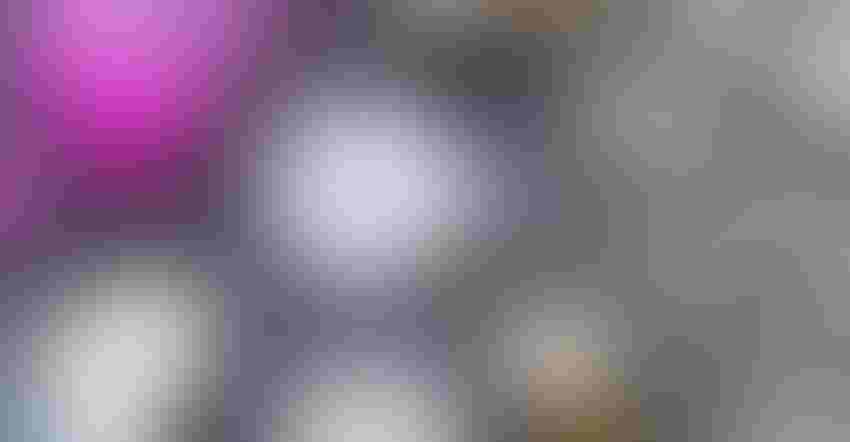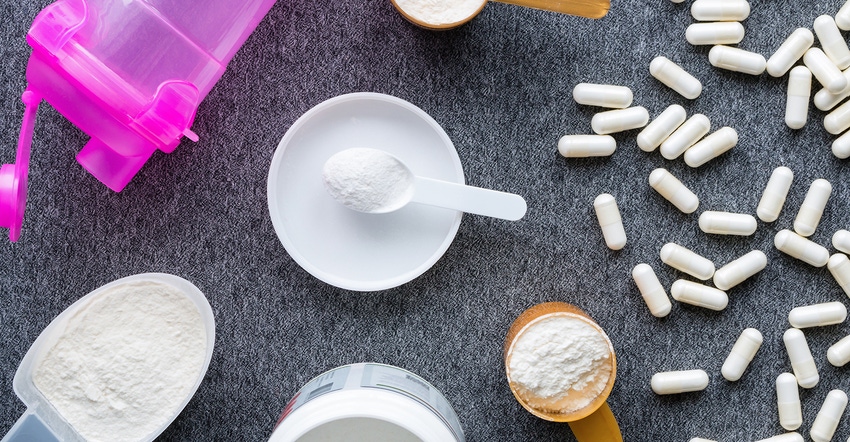 FDA is particular when it comes to body building products (or any dietary supplements) that are mislabeled or misbranded, as evident from their many warning letters and enforcement actions to companies out of compliance. Some of the infractions that get firms into trouble include:
Labeling a "beverage" or "bar" as a dietary supplement.

Using substances that do not meet the statutory definition of dietary ingredient in the dietary supplement. This can be a synthetic substance (other than synthetic vitamins or a synthetic conventional food ingredient) or any substance found on the FDA Dietary Supplement Ingredient Advisory List.

Formulating a product with novel botanical ingredients, or other novel ingredients that have not met the pre-market safety requirements of food ingredients, i.e., food additive regulation of GRAS ingredient, but labeling as a conventional food.
Labeling challenges
There are distinct labeling requirements for foods and dietary supplement products. Very often, incorrect labeling is a red flag that brings FDA scrutiny. Brands must ensure that products are labeled correctly as a dietary supplement or a conventional food. The primary label differences are listed below.
Dietary supplement labels must have:
The word "Supplement" in the "statement of identity" on the front of the package, i.e., "dietary supplement" or "protein supplement."

Nutrient and dietary ingredient contents declared as "Supplement Facts." Note: "dietary ingredient" is regulatory jargon for the active ingredients in dietary supplements, i.e., the substances intended for supplementing the diet rather than being in the formulation for technical functions (e.g., pH control, binders, fillers, colors, capsule material). The safety standards and requirements are different for dietary ingredients and conventional food ingredients.
Conventional food labels must have:
A "statement of identity" appropriate for a food.

Nutrient content declared as "Nutrition Facts." Note: "conventional food" is not a regulatory term; rather it is a term FDA uses to be clear that the subject is "food other than dietary supplements."
Why does this matter?
The Dietary Supplement Health and Education Act of 1994 (DSHEA) explicitly forbids a dietary supplement from being "represented for use as a conventional food." DSHEA requires dietary supplements be intended for consumption in small amounts. Thus, a 12-fluid ounce bottle cannot be labeled as a dietary supplement. Also, the safety standard and pre-market approval requirements differ for dietary ingredients and conventional food ingredients. There are dietary ingredients that are okay for use in dietary supplements while not being lawful for use as conventional food ingredients.
DSHEA specifies that the "dietary supplements" regulatory category includes only products intended for ingestion in tablet, capsule, powder, softgel, gelcap or liquid form. Further, liquid dietary supplements are to be ingested in daily quantities measured in drops or similar small units of measure. FDA does not expand on what "similar small measures" would be—teaspoon, milliliters and fluid ounce would be obvious choices, whereas "cup" would not. Energy shot-type liquid dietary supplements, commonly packaged in 4 fl. oz. single serving containers, have a well-established market unchallenged by FDA. As such, 4 fl. oz. could be considered a de facto maximum liquid dietary supplement serving size. If it looks like a beverage, it is a beverage (and not a dietary supplement). A powdered dietary supplement, measured by the spoonful, that is used to prepare a beverage complies with the form and small quantity restrictions on dietary supplement, even though the prepared form does not.
Product or brand names that use conventional food terms (i.e., beverage, drink, juice, water) represent a product as a conventional food and therefore cannot be labeled as a dietary supplement.  Although products with large serving sizes cannot be labeled as a dietary supplement, there is no restriction on products with small serving sizes from being labeled as a conventional food (i.e., chewing gum). Information about FDA thinking on factors that distinguish dietary supplements from conventional foods is available at FDA.gov.
Declaring the presence of food allergens
There are eight "major" food allergens that must be conspicuously declared on conventional food and dietary supplements when the product contains a major allergen. The "major" food allergens are milk, egg, fish, crustacean shellfish, tree nuts, wheat, peanuts and soybeans. When there is an ingredient derived from one of these eight food allergen categories, the presence of the food allergen must be conspicuously declared on the label in one of two ways. One way is to use the food allergen name in the Supplement Facts, or the Other Ingredients list; i.e., "whey (milk)."  The other way is to immediately follow the Other Ingredients list with a declaration that begins with "Contains" and is followed by a listing of each major food allergen name.
The major food allergen names that must be used on labels are as shown above (i.e., the term "milk" must be used rather than "dairy"); except, specific species names must be used for fish (e.g., "menhaden" rather than "fish"), crustacean shellfish; and tree nuts (e.g., "almond" rather than "tree nut"). Failure to declare the presence of a food allergen is the leading reason for FDA-ordered food recalls.
Food or supplement? How do you decide?
What considerations (other than serving size) will influence a decision to label as a conventional food or as a dietary supplement? The number one factor is ingredients.
Food additives have a "premarket approval" requirement—i.e., an ingredient cannot be added to a food unless the use complies with an FDA food additive regulation. However, food ingredients that are GRAS (generally recognized as safe) have been excluded from the "food additive" definition; thus, GRAS food ingredients do not require a food additive regulation.
There are two criteria for GRAS food ingredients—a consensus (i.e., "general recognition") among qualified scientific experts that use of the ingredient is safe; and the basis for the qualified experts' opinion is publicly available (i.e., published) scientific safety evidence. When only a select group of scientific experts are privy to the safety information, their opinion does satisfy the GRAS criteria.
FDA has a GRAS Notification Program in which scientific experts who have evaluated the scientific safety evidence for an ingredient can publicly post that evidence and a report of their determination on FDA.gov.
What qualifies as a dietary ingredient?
DSHEA established six categories of substances eligible for use as dietary ingredients in dietary supplements. To be used as a dietary ingredient, a substance must fit into one or more of these six categories: a vitamin; a mineral; an herb or other botanical; an amino acid; "a dietary substance for use by man to supplement the diet by increasing the total dietary intake"; a concentrate, metabolite, constituent, extract, or combination of substances in categories one through five.
The "dietary substance" category includes substances that are already intentional constituents of our diets (e.g., conventional food ingredients), not unintentional substances (e.g., contaminants). This category consists of substances in the human diet anywhere in the world, not just in the U.S. The dietary substance category does not include synthetic copies of substances in our diets, unless the synthetic version itself is used as a conventional food ingredient. Likewise, synthetic copies of a dietary substance's metabolites or constituents are not included. Also not included are substances normally found within the human body, unless that substance fits into one of the six dietary ingredient categories.
DSHEA makes a distinction between dietary ingredients that were in the U.S. market at the time DSHEA became law (October 15, 1994) (pre-DSHEA dietary ingredients) and those that were first marketed in the U.S. after DSHEA (new dietary ingredients, NDIs). Pre-DSHEA dietary ingredients are "grandfathered" and presumed to be safe; they can be used as dietary supplements without notifying FDA.
However, manufacturers/distributors of NDI-containing dietary supplements are required to submit to FDA an NDI Notification at least 75 days prior to first marketing an NDI Notification. The NDI Notification informs FDA of the scientific safety evidence on which the manufacturer, or distributor, has determined that use of the NDI-containing dietary supplement will reasonably be expected to be safe. There is an exemption from the NDI Notification requirement when the NDI is already being used as a conventional food ingredient.
FDA advisories on individual illegal ingredients
Dietary supplements containing an ingredient that is unsafe, or lacks evidence of safety, is considered an adulterated supplement. When a dietary supplement contains an ingredient that does not meet the statutory definition of a dietary ingredient, labeling of the product as a dietary supplement is considered misbranding. Under DSHEA, FDA has authority to remove adulterated and misbranded products from the market. Over the past decade, FDA has sent Warning Letters to dietary supplement manufacturers, a large portion of whom are in the sports nutrition business, for their use of ingredients that do not meet the statutory definition of a dietary ingredient, ingredients that are new dietary ingredients for which an NDI Notification has not been submitted, or ingredients known to FDA to be a public health risk.
James Hoadley, Ph.D., is an independent consultant with EAS Consulting Group. He had a 20-year career at FDA where he participated in the development of NLEA-implementing nutrition labeling and health claim regulations. As a senior regulatory scientist in the Office of Nutritional Products, Labeling and Dietary Supplements (ONPLDS) his primary responsibilities were in food label claim regulations. In this role, he conducted scientific and regulatory reviews of petitions for new health claims and nutrient content claims.
Subscribe and receive the latest insights on the health and nutrition industry.
Join 37,000+ members. Yes, it's completely free.
You May Also Like
---