Energy Drinks and the New Food-Supplement Continuum
Energy Drinks and the New Food-Supplement Continuum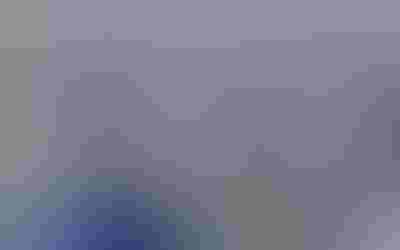 Energy drinks and energy shots have been one of most remarkable success stories in the mass-market for foods and beverages. According to SymphonyIRI data presented by Packaged Facts at the 2010 SupplySide West conference in Las Vegas, Red Bull posted $45 million in dollar sales gains through supermarkets, drugstores and mass-merchandisers for the 52-week period ending October 2010, even with the exclusion of Wal-Mart, as well as convenience stores. Although sales growth has leveled off from an average 31-percent annual rate throughout the middle of the decade, Red Bull dollar sales were up 12 percent for the most recent period. Even that relative tapering off in growth is partly attributable to thunder-stealing by Living Essentials 5-Hour energy shots, which are posting 58-percent annual growth through these outlets.  
Table 1: Selected Leading Dollar Sales Gainers by SymphonyIRI Tracking in Food, Drug and Mass Outlets (52 Weeks Ending Oct. 3, 2010)Brand Line$ Sales% Chg$ GainsChobani Yogurt(Greek-style)$196M246%$140M Red Bull Energy Drink4101245Fage Total Yogurt (Greek-style)12357455-Hour Energy Shot1185743Dannon Activia Yogurt2512041Natures Bounty Mineral Supplements2332038
Energy drinks and energy shots serve as a wake-up call to the rest of the beverage market. Major marketers and megabrand managers certainly took notice of the sales success, as evidenced by new product introductions, such as AriZona Energy drink, Crystal Light Energy drink mix (caffeine and energy releasing B vitamins to help you feel energized), Minute Maid Natural Energy Strawberry Kiwi with Yerba Maté (a delicious juice drink providing a natural energy lift), and Snapples Elements Energy Drinks or AriZona's new Fast Shots (A.M. Awake, Rx Energy). Food manufacturers also learned the energy lesson, as evidenced by new products, such as General Mills Fuel Wheaties, which aims to boost an athletes energy, endurance and performance.
Part of the marketer enthusiasm for energy drinks and energy shots stems from the fact that these new products, like formerly newfangled sports/activity drinks, invert the usual age pattern for dietary and nutritional supplementation. Use of nutritional supplements overall, as indicated by the Experian Simmons Spring 2010 national consumer survey, rises from 36 percent of Gen Y-ers to 76 percent of senior citizens. Consumption of Red Bull energy drinks, in contrast, falls from 19 percent among Gen Y adults to 3 percent among Boomers and virtually nil among seniors. Use of 5-Hour energy shots, similarly, takes a plunge after a usage peak of 7 percent (twice the average) among Gen Y adults.
Table 2: Use of Red Bull Energy Drink by Adult Generational CohortAge CohortPercentAdults Overall7.3%Gen Y (18-29)18.9Gen X (30-44)9.5Boomers (45-64)3.2Seniors (65+)n/aSource: Compiled by Packaged Facts based on Experian Simmons Spring 2010 National Consumer Survey.
Energy drinks and energy shots are also important for underscoring that consumer priorities in dietary and nutritional supplementation are not necessarily, and for younger consumers, not even primarily, about health concerns. A Packaged Facts online consumer survey in 2009 asked U.S. adults whether they had purchased food or beverage products within the prior 12 months specifically because of nutritional benefits in relation to health conditions or concerns. This survey showed 71 percent of adults purchased food or beverage products for this reason, with energy levels (24 percent) and appearance/beauty (23 percent) edging out such medical concerns, such as digestive health (22 percent), cholesterol, obesity/weight management and immunity as the top triggers for such purchases (Packaged Facts, Functional Foods and Beverages in the U.S., 2009). A follow-up survey in 2010 showed 10 percent of U.S. adults strongly agree they frequently choose foods and beverages because they are naturally rich in specific nutrients, and 32 percent somewhat agree.
That almost three-fourths of adults make at least trial purchase of food or beverage products for functional reasons testifies to the blurring of the food and supplement markets. Historically, food was natural. Whether from farm or sea, food was associated with natures bountyor, too often, the lack thereof. Even turning agricultural crops into bread, cheese or wine relied on basic natural and physical processes, such that these traditional foodstuffs did not seem, conceptually speaking, to fall very far from the tree.
In the modern era of American supermarkets, that paradigm faded. Nationally branded packaged food products claimed the spotlight, and the reliability, abundance, variety and heavily marketed innovation of branded products tended to relegate farm foods to second-class status. Moreover, both the focus on branded food products and the distinctively modern luxury of choosing from among too many foods along supermarket aisles helped pave the way for consumer adoption of nutritional supplements. If food manufacturers tossed extra vitamins and minerals into their processed foods, why not toss multivitamins into your shopping cart? If food product choices hinged in part on the presence of desirable nutrients, why not cut to the chase and buy those nutrients in isolated form?
Most recently, natures bounty has made a comeback in the form of whole foods and consumer demand for natural/organic, seasonal, fresh, local and sustainable food options. At the same time, nutritional supplements have kept their place at the table, such that Packaged Facts projects retail sales of supplements to average 7-percent annual growth from $9.4 billion in 2009 to $13.2 billion in 2014.
What is notable here is the mildness of our awareness of contradiction (reservations within the medical community notwithstanding). Without stirring up much sense of incongruity, ultra-traditional Greek yogurts and high-tech Activia fly off the shelves together. Without much tripping of consumer wires, Whole Foods Market is a leading retailer of nutritional supplements, Natures Bounty is a leading supplement brand, and supplement manufacturers are busily adopting food marketing product claims, such as gluten-free, vegetarian and even single-serve.
Table 3: High Growth Nutritional Supplement Package Tags/Claims, 2005 vs. 2009Package Tag/ClaimsIncreaseNo Gluten 56%Vegan41Vegetarian34Natural32No Dairy 26No Sugar24Single Serving 23
A continuum has emerged in the food and beverage market from whole foods and superfoods to fortified/functional foods and supplements. In response to myriad dietary and nutritional concerns, American consumers have characteristically chosen an all of the above approach. This new continuum has brought superfoods, along with fortified/functional foods and beverages, to the sweet spot of new product development, such that these center-of-continuum products will continue to account for disproportionate share of the best-selling, most profitable entries in the market.
Because of amped-up competition and the proliferation of hybrid products along this food-to-supplement continuum, marketers of nutritionally positioned foods and beverages face multiple challenges. One is to create products that combine key nutrients and benefits/functions in ways that make instant, intuitive sense to busy consumers. Another is to create products that are tasty and wholesome enough to compete with natures bounty. Superfood products have an advantage here, as evidenced by the success of Greek-style yogurt. Another challenge is creating products that are convenient and portable enough to compete with pills. Functional/fortified foods and beverages have an advantage here, as evidenced by the success of 5-Hour energy shots. Navigating this continuum effectively will help turn consumer trial of your product into wake-up-and-smell-the-energy retail success.
David Sprinkle is research director for Packaged Facts (PackagedFacts.com), Rockville, MD, and co-publisher of Culinary Trend Mapping Reports, a joint publication with the Center for Culinary Development (CCDSF.com), San Francisco.  
Subscribe and receive the latest insights on the healthy food and beverage industry.
Join 47,000+ members. Yes, it's completely free.
You May Also Like
---