Curcumin and PEA for better sleep and quicker exercise recovery
Curcumin and PEA for better sleep and quicker exercise recovery
Athletes need quality sleep for proper recovery, and natural ingredients such as curcumin and PEA can aid in the sleep and recovery process.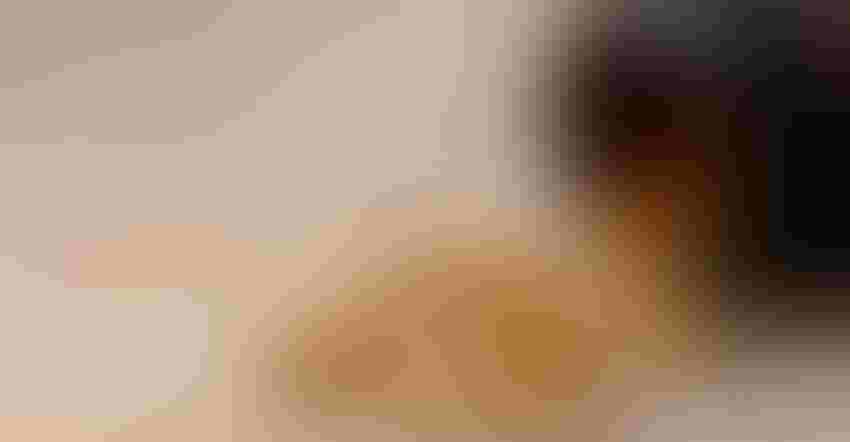 The sports nutrition market has been on an uptick from 2014 to 2018, and sales are estimated to increase through 2022, according to Nutrition Business Journal. The rise in active consumers has also continued. Compared to five years ago, 4.8 million more Americans are participating in high-intensity exercise activities at least three times a week. Although this does not meet the recommended rate of daily activity, people are more active than ever before, according to the Physical Activity Council's "2019 Overview Report on U.S. Participation." This could be due to the general knowledge that having a sedentary lifestyle and poor diet can negatively impact a person's health. Consumers are trying to live healthier, more active lifestyles, and the lines between sports nutrition for athletes and the active consumer have been blurring.
Most people are aware that training, exercise, supplementation, a healthy diet and hydration are vital components of an athlete's daily routine. However, one area that may be overlooked is sleep. Adequate slumber, particularly REM sleep, provides energy to both the brain and body, according to the National Sleep Foundation's article, "Sleep, Athletic Performance and Recovery."
Just as athletes tend to consume and burn more calories than the general population, they need more sleep. Numerous studies show the negative impacts of sleep deprivation on athletic performance. Even mild sleep deprivation can affect reaction time, therefore degrading athletic performance.1
One study compared the relative effects on performance from sleep deprivation and alcohol.2 It demonstrated that moderate sleep deprivation produced cognitive and motor performance like the impact of having a blood alcohol level of 0.05%. The sleepless and nearly drunk subjects' response speeds were also up to 50% slower for some tests, and accuracy measures were significantly weaker. After longer periods without sleep, performance reached levels equivalent to the maximum alcohol dose given to subjects (BAC of 0.1%).
Not only can sleep deprivation affect performance and reaction time, but it may also increase the likelihood of injury. A study in the Clinical Journal of Sports Medicine, found adolescents who played a game following a night of fewer than 8 hours of sleep were nearly twice as likely to get injured as those who got 8 hours of sleep.3
Some athletes may turn to medication for sleep, which can be helpful in the short term but should be used with caution due to potential addiction and disruptions on the sleep cycle. As the importance of sleep is becoming more evident, and as American consumers use of dietary supplementation remains steady at 77%, according to the Council for Responsible Nutrition's (CRN) 2019 Consumer Survey, botanicals that aid in sleep, recovery and performance are also becoming increasingly popular, according to Nutrition Business Journal.
When it comes to post-exercise, some degree of physiological inflammatory response is essential for the development of muscle mass. However, with the abundance of pro-inflammatory foods in today's modern diet, the average individual's inflammatory state skews towards the inflammatory side. This is detrimental to general wellness, as inflammation can elicit delayed-onset muscle soreness (DOMS), which hinders recovery and performance. Moreover, inflammation generally increases with age, so countering this process with anti-inflammatory ingredients such as curcumin and palmitoylethanolamide (PEA) may be the solution for everyday wellness.
Although a wealth of studies purport curcumin and PEA's potent anti-inflammatory and/or analgesic properties, the lipid-nature of both compounds limit the bioavailability and functionality of the ingredients. To overcome this challenge, Pharmako Biotechnologies developed a patented delivery technology, LipiSperse, and applied it to Gencor's branded PEA (Levagen+) and turmeric (Curcuma longa) extract HydroCurc®, showing high bioavailability of PEA and curcuminoids into blood plasma (807nm/ml).4
When speaking about sports nutrition, CBD cannot be missed. This hemp-derived compound has gained major traction over the last year for its supposed benefits for inflammation, sleep and mood. However, with unanswered questions about the science, safety and quality of products containing CBD, overcoming the regulatory hurdles (both FDA and the European Food Safety Authority [EFSA]) is a stiff challenge.5,6,7
PEA has been clinically shown to be a novel and safe alternative to CBD that has similar mechanism of actions.8,9 PEA was discovered to be a compound naturally present in all mammalian tissues, thus emphasizing its safety with it being an endogenous compound being produced as a direct response and repair mechanism to inflammation and pain.10 There is also a wealth of scientific evidence purporting PEA's anti-inflammatory and analgesic properties.11,12 By acting directly on peroxisome proliferator-activated receptor alpha (PPAR-a) receptors and indirectly on cannabinoid receptor type 1 (CB1) receptors via enhancing levels of the endocannabinoid anandamide, PEA exerts anxiolytic, analgesic actions and supports a healthy inflammatory response.
The turmeric compound curcumin has been shown to aid DOMS.13,14 Gencor has completed an unpublished double-blind, randomized, placebo-controlled clinical study demonstrating the effect of 500 mg of HydroCurc on exercise recovery. Muscle fatigue was induced among trained individuals who participated and various blood markers were measured. Results showed that HydroCurc decreased pro-inflammatory markers (interleukin [IL]-6), lactate scores, thigh circumference and DOMS (Visual Analog Scale) compared to placebo, demonstrating its ability to enhance recovery post-exercise.
A similar unpublished study on Levagen+ was also conducted, showing its ability to enhance recovery and performance by reducing myoglobin levels (a marker for muscle damage) and lactate scores significantly compared to placebo. These results indicated HydroCurc and Levagen+'s ability to increase recovery, thus increasing the ability for individuals to exercise within quick successions or at higher intensities.
Gencor is working with professional sports teams and practitioners to gain more insight into the application of both these ingredients in the sporting world. However, such ingredients are also relevant to the everyday active-individual, as management of acute and chronic soreness post-exercise is an aspect that will increase general wellness.
By reducing markers of inflammation and influencing receptors involved with anxiolysis and analgesia, ingredients such curcumin and PEA have great profiles to provide individuals with both short-term and long-term benefits.
Mariko Hill is a product development executive at Gencor.
References
1 Taheri M and Arabameri E. "The Effect of Sleep Deprivation on Choice Reaction Time and Anaerobic Power of College Student Athletes." Asian J Sports Med. 2012 Mar; 3(1): 15–20.
2 Williamson A, Feyer A. "Moderate sleep deprivation produces impairments in cognitive and motor performance equivalent to legally prescribed levels of alcohol intoxication." Occup Environ Med. 2000 Oct; 57(10): 649–655. DOI: 10.1136/oem.57.10.649
3 Milewski M et al. "Chronic lack of sleep is associated with increased sports injuries in adolescent athletes." J Pediatr Orthop. 2014 Mar;34(2):129-3 DOI: 10.1097/BPO.0000000000000151.
4 Briskey D et al. (2019). "Increased bioavailability of curcumin using a novel dispersion technology system (LipiSperse®)." Eur J Nutr. 2019 Aug;58(5):2087-2097. doi: 10.1007/s00394-018-1766-2.
5 Huestis M et al. "Cannabidiol Adverse Effects and Toxicity." Curr Neuropharmacol. 2019;17(10):974-989. doi: 10.2174/1570159X17666190603171901.
6 Carvalho R et al. "Chronic exposure to cannabidiol induces reproductive toxicity in male Swiss mice. J Appl Toxicol. 2018 Sep;38(9):1215-1223. DOI: 10.1002/jat.3631
7 Ewing L et al. "Hepatotoxicity of a Cannabidiol-Rich Cannabis Extract in the Mouse Model." Molecules. 2019 Apr 30;24(9). pii: E1694. DOI: 10.3390/molecules24091694.
8 Gabrielsson L, Mattsson S, Fowler C. J. "Palmitoylethanolamide for the treatment of pain: pharmacokinetics, safety and efficacy." Br J Clin Pharmacol. 2016 Oct;82(4):932-42.
9 Lowin, T, Straub R. "Cannabinoid-based drugs targeting CB 1 and TRPV1, the sympathetic nervous system, and arthritis." Arthritis Res Ther. 2015;17(1): 226.
10 Bachur N et al. "Fatty acid amides of ethanolamine in mammalian tissues." J Biol Chem. 1965 Mar;240:1019-24.
11 LoVerme, J et al. "Rapid broad-spectrum analgesia through activation of peroxisome proliferator-activated receptor-α." J Pharmacol Exp Ther. 2006 Dec;319(3):1051-61.
12 Verme J et al. "The nuclear receptor peroxisome proliferator-activated receptor-α mediates the anti-inflammatory actions of palmitoylethanolamide." Mol Pharmacol. 2005 Jan;67(1):15-9.
13 Meamarbashi A. "Herbs and natural supplements in the prevention and treatment of delayed-onset muscle soreness." Avicenna J Phytomed. 2017 Jan-Feb;7(1):16-26.
14 Nicol L et al. "Curcumin supplementation likely attenuates delayed onset muscle soreness (DOMS)." Eur J Appl Physiol. 2015 Aug;115(8):1769-77. DOI: 10.1007/s00421-015-3152-6
Subscribe and receive the latest insights on the healthy food and beverage industry.
Join 47,000+ members. Yes, it's completely free.
You May Also Like
---