Creatine May be Good Companion for Whey
Creatine May be Good Companion for Whey
A new research review suggests whey protein supplementation benefits to body composition and lower body strength are amplified by the addition of creatine.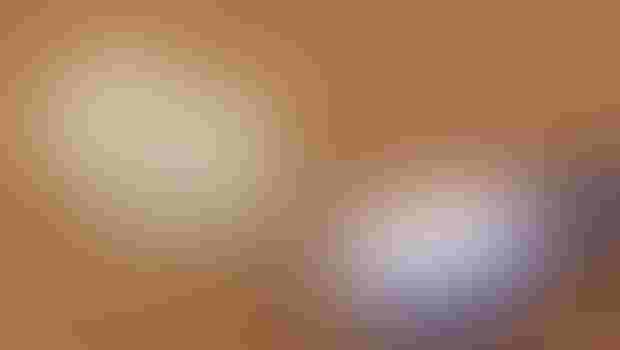 If there is one staple to the serious sports nutrition consumer, it is whey protein. This ingredient has dominated the sports market due its touted anabolic benefits including increased muscle protein synthesis and muscle growth.
Researchers from the Center for Sport Science and Human Performance at the University of Greenwich, Kent, England, and the Clinical Research Institute at Texas Tech University Health Sciences Center, Lubbock, Texas, looked at studies on whey protein alone and in combination with other ingredients such as carbohydrates and creatine. Their detailed their meta-analysis and findings, published online ahead of print late last month in Sports Medicine journal, suggest whey protein alone or in multi-ingredient formulas helps to increase lean body mass and improve upper and lower body strength.
They focused on randomized controlled trials (RCTs) featuring adults subjects who underwent at least six weeks of resistance training and took either supplemented with whey protein (alone or in combination formulas) or a control supplement (carb or other non-protein) of equivalent calories. They pooled data from these trials on fat-free mass and lean body mass, as well as maximal strength.
Nine RCTs, involving 11 interventions and 192 subjects, made the cut.
Combined with resistance training, whey protein alone or in multi-ingredient formulas was associated with small gains in lean body mass combined with resistance training, compared to the control supplements. Digging deeper into the data, they found a small advantage to the lean body composition benefits when whey was formulated with other ingredients, especially creatine— with a heavy role in quick energy restoration during early-stage intense exercise, creatine adds fuel to muscle performance and muscle synthesis.
The combos also were a hair better at maximizing upper body strength, while whey alone had a slight edge on lower body strength; both types of whey-containing supplements were better than controls in the strength department.
The researchers noted the primary limitations of the data and analysis were the scarcity of qualifying RCTs with a duration longer than 12 weeks and the inconsistency of dosing and timing of supplementation among the trials included.
Still, this work further solidifies whey protein's importance to sports nutrition and lends some much-needed positivity to the health benefits of creatine in this area.
Subscribe and receive the latest insights on the healthy food and beverage industry.
Join 47,000+ members. Yes, it's completely free.
You May Also Like
---