Considerations for esports dietary supplements
Considerations for esports dietary supplements
Many online gamers must focus for long periods of time during intense sensory experience; decisions around supplement ingredients and delivery format are only the beginning of a successful formulation.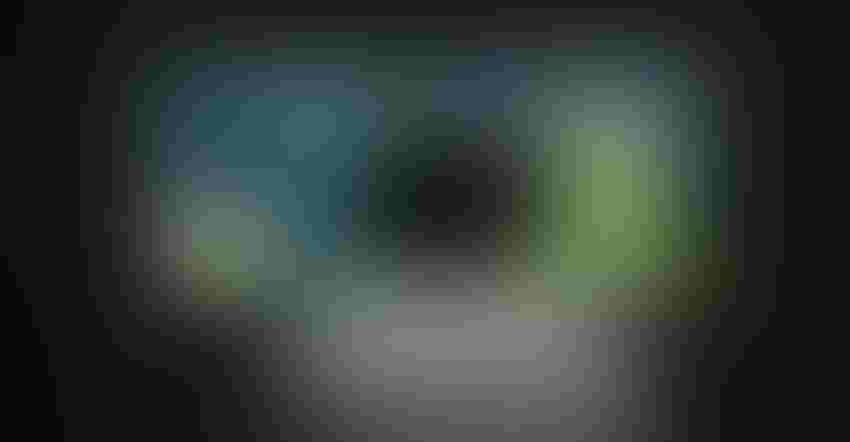 The global esports market size was valued at $1.1 billion in 2019, and is expected to expand at a compound annual growth rate (CAGR) of 24.4% from 2020 to 2027, according to a market analysis report from Grand View Research. Some of the key esports market growth drivers include increasing audience reach and the steady growth of streaming on popular platforms such as Twitch and YouTube.
Further demonstration of the rapid market growth in esports and the category's credibility is its presence in competitive collegiate varsity athletics, where many schools are now offering esports scholarships for gamers. While esports continue to gain popularity among professionals and everyday gamers—and the market size is also experiencing steady growth—it's no surprise that interest in supplements to support health and gaming performance is also increasing.
Though esports may not immediately come to mind when thinking about nutritional supplementation, it's important to look at the growing esports space like any other market segment—to determine how to provide the best solutions and benefits to complement people's lifestyles.
Benefit trends in esports supplements
When approaching supplement ideation, product development and formulation in this market, brands should consider the main benefits gamers are seeking, such as:
- Mental focus and clarity
- Energy without jitters
- Improved reaction time
Some interesting trends in esports from a benefits perspective include:
Vision and blue light protection – This formulation approach provides a protective element to gamers' supplement stacks, and is a great bonus not often seen in current formulations on the market.
Trademarked nootropics – Many serious gamers like to see clinical dosages and research to back the products they take, so trademarked nootropics and esports-targeted ingredients are currently big sellers.
Esports supplement delivery formats
The most common delivery formats for esports supplements are drinks (powdered or ready-to-drink [RTD] formulations), capsules and softgels. Among them, drinks still appear to be the leading choice for gamers. Convenience and the ability to sip intermittently as part of the gaming experience factor into the popularity of supplement drinks in esports.
Like what you're reading? An expanded version of this column that includes more ingredients, as well as the market outlook and opportunities—and additional articles on the esports market—is available by clicking the link to our digital magazine.
Additionally, supplement drinks are heavily promoted by influencers in the esports space, which can then be a gateway for the broader gaming audience to tap into this product category. A lot of top streamers have formed brand partnerships, using strategic product placement in their streams, displaying promotional items behind them like branded refrigerators, flags and a lineup of supplement drinks for their viewers to see. The reach of influencers in this space can be a great channel to get the average consumer interested in learning more about esports supplements and ultimately purchasing products in this market.
Gaming was created to provide players with an experience, so when it comes to product development, supplements should also be experiential. Gamers want to feel the mental focus, energy and other benefits of supplements, but also want to enjoy the flavors of the products they are consuming in a convenient and fun format. As such, drinks will likely remain a frontrunner in this space.
Key esports ingredients, considerations
In product development, we recommend identifying where consumers are challenged or looking to gain an edge in certain areas, and then approaching a formulation strategy to best address those needs. For esports formulation, several key areas can be targeted, depending on a brand's objectives:
• Sustained energy – Gaming supplements are formulated to be sustainable for gamers to use instead of spiking up their energy all at once. The idea is an energized mental experience instead of one that's largely physiological like a pre-workout or highly caffeinated energy drink. For gaming supplement formulation, we remove blood-flow enhancers, beta-alanine (which causes tingles) and high doses of caffeine.
As a result, we're utilizing natural forms of caffeine, such as organic alternatives and caffeine from green coffee beans. We also look at including forms of caffeine that provide slower or sustained releases, as well as adding in B vitamins that can help minimize the traditional caffeine crash.
Other new formulation strategies for sustained energy products we're starting to use include interesting trademarked ingredients with great science behind them. Examples of these trademarked ingredients include Biozomal Caffeine (from Lief Raws), which boasts the use of liposomal technology to extend the life of traditional caffeine; and Dynamine (from Compound Solutions Inc.), a rapid-onset energy and focus ingredient.
Jenna DeShayes is a sales executive at Lief Labs, working with and formulating for a book of business ranging from general health and wellness to more niche categories, such as esports and oral health. Coming from a background in media studies and English, DeShayes also contributes to Lief's Beyond the Supps Podcast and teaches Lief University classes to educate team members on various industry and internal topics.
Meg Ligot is the senior product development manager at Lief Labs and Lief Raws, and she oversees the company's R&D department. With a background in biochemistry, Ligot contributes to sales and marketing by overseeing the entire development process from concept ideation to execution. Based in Valencia, California, Lief Labs is a premier formulation and product development innovator and manufacturer of dietary supplements.
Subscribe and receive the latest insights on the healthy food and beverage industry.
Join 47,000+ members. Yes, it's completely free.
You May Also Like
---