Chromadex, BPI Sports Partner to Bring No-Flush Niacin Metabolite to the Masses
Chromadex, BPI Sports Partner to Bring No-Flush Niacin Metabolite to the Masses
The deal will see NIAGEN® brand nicotinamide riboside (NR) in a range of mass retailers via dietary supplements produced and marketed by BPI Sports.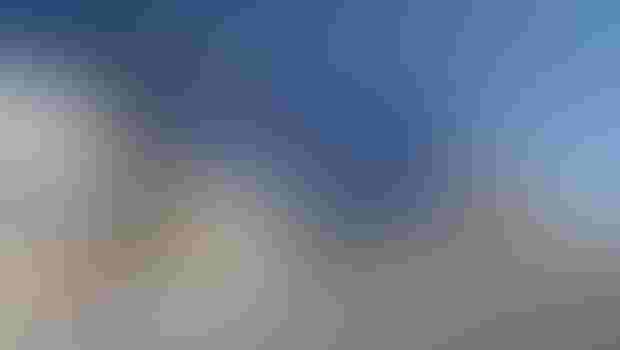 It feels like every time I write about the mitochondria it is relative to energy production, but this new partnership between ChromaDex Corp. and BPI Sports focuses on a no-flush form of niacin (vitamin B3) that boosts an essential cellular metabolite that helps the mitochondria function efficiently.
NIAGEN® is the first and only commercially available form of nicotinamide riboside (NR), according to ChromaDex Corp. (OTCQX:CDXC), an innovator of proprietary health, wellness and nutritional ingredients. NR is found in milk and is a non-flush metabolite of vitamin B3 (niacin). NR is a precursor to nicotinamide adenine dinucleotide (NAD+) and may boost NAD+ levels higher than niacin does. NAD+ aids mitochondrial function and contributes to improved athletic endurance and performance, as well as metabolism, cognitive function, cardiovascular health and healthy aging (see this Chromadex sheet for more info on NAD+ and this sheet for a detailed list of NIAGEN functions and benefits).
The first human clinical trial on NIAGEN was presented in August 2015 at the 4th Federation of American Societies for Experimental Biology (FASEB) Science Research Conference on NAD+ Metabolism and Signaling, held in Germany.
Chromadex noted NIAGEN is nature-identical is the subject of five patents, with several patents pending. The company filed a new dietary ingredient notification (NDIN) with FDA in November 2015 and received a letter of acknowledgment with no objection. NIAGEN supplementation (100 mg, 300 mg and 1 g doses) in 12 healthy adults correlated to blood NAD+ level increases of about 30 percent at the 100 mg dose and 50 percent at the higher doses—the higher doses also tended to lead to more sustained NAD+ levels for a longer time.
The agreement provides BPI Sports the exclusive rights to bring dietary supplements containing ChromaDex's NIAGEN to its mass retail distribution network, which includes Costco, Walmart, Walgreens, Target, Miejer, Kroger, Publix, QVC, Home Shopping Network, Ulta, and Wegmans. BPI said it planned to market these NR supplements under the brand names ANTI AGING PILL, LIFE1™, CELL1™ and ENEDREX™.
Frank Jaksch Jr., founder and CEO of ChromaDex, cited the success BPI Sports has had in selling sports nutrition products into major retailers.  "Given BPI's established retail distribution and marketing presence, I believe this relationship will result in a rapid and significant increase in the availability of products containing NIAGEN at thousands of nationwide retail locations," he said. "The story of NIAGEN as the vitamin of healthy aging is starting to become better known. As awareness builds, it is important that consumer products featuring NIAGEN® are readily available."
NIAGEN represents real ground breaking science in terms of true life healthspan, according to James Grage, VP and co-founder of BPI Sports.  "This ingredient is the first ever commercially available product specifically marketed as an NAD+ Booster and as such, has the potential for both Anti-Aging and Weight Management in ingestible form," he said. "It also illustrates BPI Sports continuing to use (NDIN) ingredients at a time when compliance within the industry is at the forefront. We will be responsible for making this lesser-known form of vitamin B3 affordable and available at the retail consumer level." He expressed confidence this partnership and exclusivity for NIAGEN will set BPI Sports apart from independent brokers and sellers while enabling it to make a significant difference in the marketplace almost overnight. "There are so many health benefits linked to NIAGEN and we look forward to sharing them with the rest of the world."
Subscribe and receive the latest insights on the health and nutrition industry.
Join 37,000+ members. Yes, it's completely free.
You May Also Like
---