Banned substance testing programs provide extended value to the sports nutrition market
Banned substance testing programs provide extended value to the sports nutrition market
Increased quality assurance and consumer confidence highlight benefits from expanding and improving certification programs.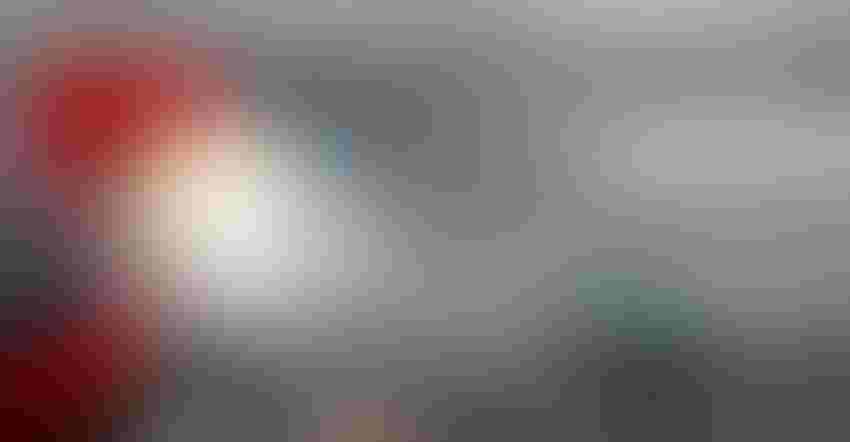 Updated Jan. 11, 2019.
The sports nutrition market has expanded well beyond competitive amateur and professional athletes, but the primary certification unique to sports supplements is banned substance testing, which was primarily established to serve athletes subject to drug testing by Olympic and pro league bodies. However, the value of banned substance testing also may go beyond this initial focus to provide valuable insight on quality and integrity for any supplement brand or product aimed at sporting and active consumers.
There are four main banned substance testing firms whose services focus primarily on compounds on the World Anti-Doping Agency (WADA) banned list, as well as on the lists maintained by professional and Olympic sports governing bodies.  
Don Catlin set up the UCLA Olympic Analytical Laboratory in 1982 as the first sports drug testing lab in North America, the third in the world at the time.  Based on his pioneering work on testing methods and approaches, the Banned Substance Control Group (BSCG) launched in 2004 to create a proactive means of protecting athletes from contaminated supplements. BSCG's Certified Drug Free program tests for banned substances and illicit drugs in sports supplements.
World-class lab LGC (formerly HLF Sport Science) offers Informed-Choice as a quality assurance program for sports nutrition products, suppliers and manufacturing facilities in the United States—a similar program called Informed-Sport services Europe and the global market. Launched in 2007, the service includes a review of the manufacturer or supplier's quality programs as well as monthly skip lot testing of products or materials to screen for banned substances.
NSF International's Certified for Sport® is a widely adopted testing and auditing certification program established in 2004 to ensure sports supplements contain what is on the label and are free from contaminants, banned substances and masking agents. The process, developed via consensus involving regulatory, sports industry and consumer groups, includes toxicology review, facility inspections, lab testing/analysis and ongoing monitoring of formulation and supplier changes.
Research on sports supplements conducted in 2004 by the Institute of Biochemistry of the German Sport University Cologne gave birth to the Cologne List (Kölner Liste) of tested products, which the Olympic Training Center Rhineland (Olympiastützpunkt Rheinland, OSP) first compiled in 2006 with 25 products. In 2010, it allowed manufacturers to voluntarily offer products for testing, growing to a list of 270 products. The National Anti-Doping Agency Germany (NADA) integrated the Cologne List into its offerings in 2014.
As banned substance certification continues to draw attention, and the testing programs continue to tweak and expand their offerings, how do leagues, companies and consumers choose between the programs, and what is the value of these certifications to the overall sports nutrition marketplace?
Heightened Awareness of Banned Substance Testing
A major factor in choosing the best certification program is understanding what each one does and does not offer. Each program is careful to note there is no 100 percent guarantee a product is free from contamination, adulteration and, specifically, banned substances. However, these programs provide the market with a starting point for investigating which products are made with rigorous quality processes and are tested for banned substances.
Many professional and Olympic athletes, especially in the United States, are aware of banned substance certification and understand the basics of what they offer.
"Awareness is higher among certain customers, especially those engaged in sports at the collegiate and professional level," said Guru Ramanathan, chief innovation officer and senior vice president of GNC. "These customers tend to seek out products that have been certified."
Doug Kalman, Ph.D., senior vice president of scientific affairs for Nutrasource and nutritional consultant for various collegiate, professional and Olympic athletes and teams, confirmed high awareness among his elite athlete clientele.
"I am fortunate in that my clients tend to be drug tested at the NCAA or USADA/WADA level, thus they understand the gravitas of a positive drug test and they understand the value in clear, transparent nutrition to support their goals," he said.
Brian Jordan, technical manager for NSF's Certified for Sport, noted very few drug-tested athletes want to take the risk of not knowing what they are putting in their bodies and of potentially failing a drug test due to a contaminated dietary supplement.
"Because of this, many brands want the quality assurance from an independent third-party certifier like NSF International to mitigate risk of providing a contaminated product to an athlete as well as grow brand recognition through high profile events."
NSF Certified for Sport has a stronghold in major professional leagues in the United States and Canada, including varying levels of exclusivity. For instance, teams in Major League baseball (MLB), the National Hockey League (NHL) and Canadian Football League (CFL) can provide and recommend only Certified for Sport supplements. The testing program also has strong partnerships with the National Football League (NFL) and it players association (NFLPA), as well as both men's and ladies' Professional Golf Associations (PGA/LPGA), the Collegiate and Professional Sports Dietician Association (CPSDA) and the Taylor Hooton Foundation for young athletes.
Thus, many professional and drug-tested athletes competing in North America have become aware of banned substance certification through their leagues' association with Certified for Sport.
However, the average sports nutrition consumer is much less aware of these certifications and what value they offer.
"I don't think they understand them beyond what the name of the certification confers," added Brandon Smith, president and CEO of sports nutrition brand Formulife Supplements. "For instance, Informed-Choice or -Sport makes them feel warm and fuzzy inside, but if asked what it actually means, I'm not sure they would know." 
"Probably at least 50 percent of non-drug-tested athletes do not know about [banned substance testing] prior to meeting with me," said Susan Kleiner, Ph.D., R.D., founder of High Performance Nutrition and trainer/nutritionist to a range of active consumers, including professional athletes and teams.
Exploring the Expanding Value of Banned Substance Testing
As drug-tested athletes were the initial and primary targets of these certification programs, some would question how much it matters if amateur or active consumers know about and understand banned substance testing.
Longtime formulator for top sports nutrition brands, Bruce Kneller, now a partner in HiQ Financial Holdings Inc., of Hong Kong and New Jersey, argued in a world of high compliance with federal law and regulation of dietary supplement quality and integrity, there would be less need for banned substance testing.
"Free of banned stuff certification is essentially saying, 'this product meets cGMPs [current good manufacturing practices] under DSHEA,' which it must anyhow," Kneller reasoned, noting meeting cGMPs would mean the supplement only contains bona fide dietary ingredients. "For me, I see this as added cost and expended redundancy."
He said even educated, high-level athletes only ingest what their nutritionists/trainers tell them, and "we (higher level consultants) don't factor that into our programs unless an athletic commission has some interests in allowing or suggesting such." 
Beyond this ideal, Kneller recognized there is a place for banned substance certification due to its marketing value with "moms in America," who see this on the shelf and feel safer buying the product for their kids. 
However, he noted other parts of the global sports nutrition market don't care as much about banned substance testing. "It adds way too much cost, and folks in, say, Indonesia or Thailand, don't care; they want [the] best price," he said.
Oliver Catlin, president of BSCG and the Anti-Doping Sciences Institute, noted some legal dietary ingredients are banned by WADA and various sports leagues, so there is obvious value for anyone subjected to anti-doping testing, as well as anyone interested in not ingesting banned performance-enhancing substances.
As a leader of both a manufacturer/brand and a contract manufacturer (Purus Labs) in the sports supplement market, Smith's experience has found the value of banned substance certification depends on the product and type of brand. Focus and clientele matter here.
"If the products are predominantly sports supplements, notoriously adulterated and used by athletes most often, then certifications are valuable to the brand owner and the end consumer," he explained. "If it's an organic brand, let's say, then it's less about 'banned substances' and more about adulterants, chemicals and specific niche wants such as gluten free."
Kalman and Kleiner agreed the value of banned substance testing is essential for drug-tested athletes, but also can help the entire sports supplement category improve its reputation with all consumers.
Kalman stated the value of banned substance testing includes increasing consumer confidence that the product contains what it promises and is safe for any potential sporting competition. 
"Yes, certification aids drug-tested athletes; however, at same time can, it elevates the whole category as being more responsible and adhering to the law versus being rogue and a source of drugs," he explained. "Now, more than ever, sports nutrition brands need this sort of independent testing."
For Kleiner, the market and GMP compliance are not ideal, and the value of banned substance certification is simple: Everyone deserves to take products that are guaranteed to be free of contaminants.
"With the poor record on contaminated products that the supplement industry carries, it takes independent third-party confirmation to prove that products are pure," she said. "Whenever possible, I choose banned substance tested products for myself, my family and my clients."
The educational effort to increase awareness and understanding of banned substance certification has been step-by-step, with more ground to cover going forward.
"Certifying bodies have put a lot of effort in educating brand owners, and to a limited extent professional sports leagues," Ramanathan reported, noting this was a critical first step and needs to continue. "They should now increase their focus and spend more time at the school and collegiate level, significantly increasing their efforts on educating parents, students and coaches at the school and collegiate level."
Which Program is the Right Fit?
For manufacturers and brand owners that see value in and seek to utilize banned substance certification for their sports products, there are several differences to consider when choosing a certification program.
Each banned substance testing program has unique offerings, although there is much overlap between the programs. One detailed comparison of the scope and cost of various testing programs is available from BSCG. 
Certified for Sport has partnerships with many North American professional sports leagues and associations, and many choose this testing program to reach these teams and athletes.
Klean Athlete is one brand that focuses on professional athletes and values partnership with leagues such as MLB. Thus, Certified for Sport was the right fit for them.
Smith said the right program depends on the size of the brand's budget and what it would like to accomplish with the product(s).
"Some sports programs only acknowledge NSF for Sport; some both NSF and Informed-Choice," he noted, adding Formulife and Purus Labs currently have Informed-Choice and -Sport, but are adding Certified for Sport this year. "At the moment, it seems NSF is the most widely used and Informed choice is a close second."
He countered that many contract manufacturers and especially brands simply look for the "cheapest seal of approval" to get them by.
NSF has a stronghold in the U.S. professional and drug-tested sports market, but there is ample opportunity internationally where BSCG and Informed-Sport are strong. This doesn't mean there is no room for both programs stateside.
In addition to her consultant work for teams and active clients, Kleiner works for carbohydrate sports drink brand Vitargo, Inc., which uses BSCG for banned substance certification.
"I do recommend BSCG when I am working with our products," she confirmed. "I know that BSCG is absolutely transparent with their protocols and have always been able to clearly explain any complications with any product that I have had questions about that I may recommend to clients, not just our product."
In fact, full transparency of protocols and methodologies is a must for any such certification program, Kleiner stated. She also argued restrictions to one testing program by sports leagues/player associations do not serve the players in any way.
"It appears to be a financial monopoly on the part of one program, or some partnership that gives advantage to the league and single certification program yet restricts access to the wide variety of certified products for the players," she explained, adding players in leagues should not be restricted to only NSF for Sport when this certification is not superior. "It seems like the players associations are not acting in the best interest of the players in these cases."
However, to fully serve her range of clients, some of whom are coaches who work in restricted leagues or are clients who need products certified by any of the major banned substance testing programs, she will recommend any of the certification seals.
"The issue of dietary supplements is a topic of significant concern to MLB and the Major League Baseball Players Association, and is subject to collective bargaining between the parties," said MLB, in an emailed statement. "Upon recommendation of our respective experts and after thoroughly considering all third-party certification options, the parties have jointly determined that dietary supplements that are NSF Certified for Sport are the safest option for MLB players to use. As a result, the parties strongly recommend that, if players choose to us supplements, they only use NSF Certified for Sport supplements in an effort to prevent unintentional positive drug tests. This recommendation is a result of due diligence and the integrity of NSF's independent standards and procedures, as opposed to any financial or partnership arrangement."
The Natural Products Association (NPA) decided Informed-Choice was the right fit for its largely U.S.-focused membership. In 2017, NPA partnered with Informed-Choice to provide its members preferential access to the Informed Choice Certified Site certification for manufacturing facilities. It advised members the process includes a rigorous audit of their manufacturing processes, including a site visit and 20 swab samples, which are analyzed for the presence of banned substances. Ongoing certification requirements include a visit every six months, during which 10 swabs are taken and analyzed and changes to standard operating procedures (SOPs) are reviewed.
"Not only will NPA's partnership with Informed Choice increase athlete and consumer confidence, it will also raise retailer and supplier confidence," said Daniel Fabricant, Ph.D., executive director and CEO of NPA, in announcing the partnership. "NPA had the first and oldest GMP certification program with third-party auditor Underwriters Laboratories (UL); the addition of Informed-Choice certification now gives our members a one-stop shop for all of their certification needs."
Paul Klinger, business development manager for Informed-Choice in the United States, noted, "Informed Choice is designed to minimize the risk of contamination, and the partnership with the NPA will help introduce the program to even more manufacturers, which can only be a good thing for the supplements industry in the [United States]."
U.S.-based NOW Foods opted for Informed-Choice for its brand, which has a global presence via NOW International.
"We chose to have our sports products certified by Informed-Sport/Informed-Choice because it's the most robust third-party banned substance program for elite athletes and consumers, where every batch is tested," said Bryan Morin, sports brand manager for NOW. "The Informed-Sport/Informed-Choice program is the largest globally recognized certification program for banned substances and has over 55 years of expertise in anti-doping."
Kneller said the visual symbol of the certification on the package also is a big part of captivating consumers, and this may influence which program a brand chooses.  
"If I am working on something for a large CPG chain store, then I like Informed-Choice because I think they have a better-looking icon than the others," Kneller said. "This is based on aesthetic value only; the 'tick box' icon is a strong visual."
Room for Improvement
In addition to maybe improving the message their seals send to consumers, the certification programs need to improve their overall communications with brands and consumers.
"All can improve via having more and better communication about the program, limits and utilities with both the public and private sector," Kalman advised.
Kleiner added full transparency on certification methodology to her wish list. "I feel that BSCG is currently the gold standard in that category," she said.
Smith said he'd like the programs to send out a monthly email "highlighting any and all changes to the various testing organizations/bodies, so we all stay up-to-date with our formula compliance."
The certification programs are continuing to evolve, especially as they must keep up with the changes in the anti-doping world.  "We are always expanding," Oliver Catlin said, referring to the scope of the testing program as well as BSCG's international presence.
BSCG's banned substance program offers more extensive testing of drugs not (yet) banned in sport, so he is always scouring the market for the latest stimulants and anabolic compounds, many which come out of Eastern Europe.
"In 2018 we were excited to push our testing menu from 483 compounds to over 500 with the addition of new banned substances including important compounds like higenamine, arimistane, several SARMs, phenethylyamine derivatives and more," he said, adding BSCG also brought a new certification to the industry focused on hemp derived products. "BSCG Certified Hemp brings a combination of GMP compliance, quality control verification, and banned substance testing to that unique and burgeoning international industry."
BSCG reported another category drawing more attention is nootropic drugs, such as noopept, which are often sold as supplements but may fall under already-banned nootropics listings depending on interpretation of WADA's Prohibited List.
 "We continue to focus on nootropic drugs of concern, from both the consumer safety and banned substance perspectives," he said. "Things like noopept, phenibut, tianeptine, racetams and other eastern European drugs sold as supplements in the West must be exposed and addressed."
BSCG said it measures the success of its program by its track record of never having a failed doping test due to a BSCG certified supplement.
Jordan said NSF likewise gauges success by whether its program is fulfilling the mission to protect and improve human health.
"As an organization, we strive to accomplish this on a daily basis," he assured. "With more than 900 products currently in the Certified for Sport certification program, we continue to fulfill our mission by certifying safer products that athletes and other consumers can use to maintain or improve health."
The Grey Life
One of the biggest challenges for banned substance programs, however, is interpretation of WADA and USADA banned lists and modifications. This leaves stakeholders like Kalman concerned about whether a program is or isn't following the spirit or letter of the WADA rules.
One glaring example is the category of myostatin inhibitors. Myostatin is a signaling protein that can trigger increased muscle protein breakdown, the opposite of what most athletes want. Inhibiting mysostatin, then, creates a more favorable muscle building state.
WADA has recently prohibited "Myostatin inhibitors such as: Agents reducing or ablating myostatin expression; Myostatin-binding proteins (e.g., follistatin, myostatin propeptide);" and other variations.
Interpreting which follistatin-containing supplement ingredients are prohibited has become a new sore spot in banned substance testing certification.
"For example, NSF Certified for Sport: They recently certified a product and its other names for the same product known as Fortetropin, yet it is known, published and stated to alter myostatin levels," Kalman said. Fortetropin is a branded ingredient from MYOS REN Technology Inc. and is the feature ingredient in the company's Yolked® sports supplement Certified for Sport by NSF in April 2018.
MYOS RENS Technology markets Fortetropin as capable of decreasing myostatin for improve muscle building.
The problem is interpretation of WADA's myostatin inhibitor ban with respect to natural ingredients that offer some level of myostatin inhibition. Other common ingredients potentially under this cloud include green tea and chocolate, due to their catechin content.
"The specific S4.4 modification to the 2019 WADA Prohibited List prohibits the use of pharmaceutical compounds that are created to be myostatin inhibitors as listed (eg. follistatin, myostatin propeptide) and not the natural food source of claimed myostatin inhibitors," Jordan offered, adding if natural food sources were included then broccoli, cauliflower, cocoa and tea would also be interpreted as banned due to research showing natural compounds (glucoraphanins, epicatechins) in these foods as myostatin inhibitors.
"Follistatin is an activin-binding protein found in humans that has been clinically designed as a pharmaceutical drug used as a specific inhibitor of the biosynthesis and secretion of pituitary follicle stimulating hormone (FSH)," He stated, noting it is a protein of about 38k daltons, with isoforms as small as 31k daltons (FS288). "There is no evidence that is it orally bioavailable because of its size and proteinaceous chemical nature. This is similar to IGF-1, which is present in bovine milk, yet not bioavailable from that source when ingested. In fact, its development as a drug entails removal of its signaling peptide and binding to a fusion protein for intravenous introduction."
Jordan emphasized Fortetropin is a trademarked ingredient extracted from egg yolk. MYOS REN Techonology's website currently shies away from focusing on its ingredient's follistatin content, but one of its U.S. patents for Fortetropin (No. 8,815,320) is entitled, "Process for Producing a Composition Containing Active Follistatin." The patent details controlling the amount and concentration of avian follistatin in the composition.
To complicate matters further, there is no consensus on myostatin inhibitors among sports governing bodies. Some leagues mention myostatin inhibitors as prohibited, while others either don't mention the category specifically or are not clear about where myostatin inhibitors, including follistatin, stand.
In a thorough blog post on the matter, Oliver Catlin urged the sporting community to address such concerns and issue clear guidance on what is and isn't banned.
Onward and Upward
As these programs continue to learn, grow and improve communication with brands and consumers, participation and recognition of the value of these programs increases among both drug-tested and non-tested athletes and consumers. Nutritionists and consultants like Kalman see this value, even if they call on the programs to make improvements, improve transparency and address discrepancies.
 "In general, I recommend to the athletes I work with that products purchased on the dietary supplement side contain at least NSF Certified for Sport, BSCG certification or Informed Choice," Kalman said. "My thought or goal is that some level of protection is better than no level of such."
Subscribe and receive the latest insights on the healthy food and beverage industry.
Join 47,000+ members. Yes, it's completely free.
You May Also Like
---