Ayurveda for sports
Ayurveda for sports
New study shows ashwagandha can improve muscle strength and size, as well as recovery after weeks of weight training.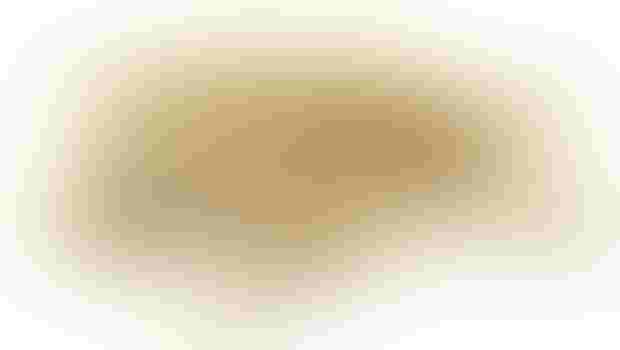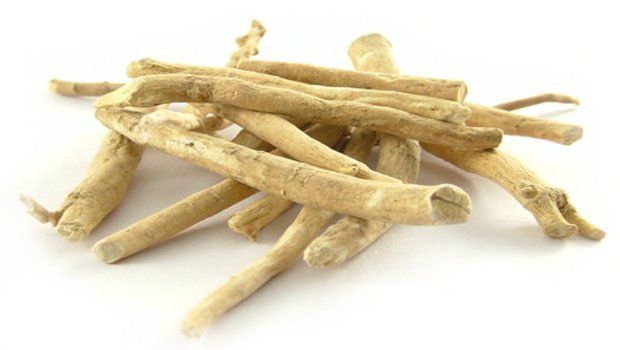 Perhaps you've heard of Ayurveda, the traditional form of medicine practiced in India for centuries. Maybe you associate it with yoga. You should also now associate it with sports nutrition, as a recent study showed muscle-building benefits.
A group of adult males took ashwagandha (Withania somnifera), an Ayurveda staple, and lifted weights for eight weeks. They ended up with more muscle and less muscle damage than the men taking a placebo.
The randomized, prospective, double-blind, placebo-controlled clinical study involved 57 males aged 18 to 50 years who had only a little experience with resistance training. They were randomized to take either 300 mg capsules of ashwagandha root extract (as KSM-66 from Ixoreal Biomed) or 300 mg/d of starch twice daily. The men were not heavy smokers or drinkers, and they were not taking steroids or any other performance-enhancing substances.
Researchers took baseline measurements including muscle size at three locations (arms, chest and thigh). Two days into the study, they also measured body fat percentage, total blood testosterone level and blood levels of creatine kinase, a protein specific to muscles that can be a marker of muscle damage. After the study, another round of measurements were taken.
The weight training regimen consisted of sets of squats, presses, rows, curls and pull-downs involving the arms, legs and chest. There was a two-week acclimatization phase of fewer sets, then the remaining weeks featured more sets of each exercise. The detailed lifting regimen, which was based on guidelines from the National Strength and Conditioning Association (NSCA), can be found in the full version of the study published in the Journal of the International Society of Sports Nutrition (Nov. 2015; 12:43).
The primary endpoint of the study was muscle strength, and researchers found a significant increase in strength and size of both lower and upper body in both the ashwangandha and placebo groups, attributable to all subjects having gone through eight weeks of resistance training, before which they had a history of not lifting much or at all. However, the group taking ashwagandha had significantly more muscle strength for both the upper (75% more) and lower body (50% more) compared to those taking placebo.
The secondary endpoint was muscle size, and the results were similar to those for strength. The ashwagandha group had greater muscle size increases compared to placebo takers, but the increases in arm and chest were greater than those for the thighs.
Further, body fat decreased significantly more in the ashwagandha group than in the placebo group, nearly doubling fat loss relative to muscle gain in the treatment group. And, testosterone levels were markedly higher in those taking ashwagandha.
The good news extended to recovery. Both groups showed improved recovery after the eight weeks, attributable to their muscle tissue becoming accustomed to the exercises, but there was substantially better recovery—lower creatine kinase lvels—after the eight weeks in subjects taking ashwagandha.
In discussing the results, the researchers explained ashwagandha can have a beneficial effect on mitochondrial energy production both protect against ATP loss and promote ATP regeneration. The Ayurvedic superstar botanical also impacts the nervous system as an anti-anxiety agent and can help with focus and concentration, both which contribute to muscle development. On recovery, they noted several of the herb's properties could be at play, including antioxidant protection against free radical damage in the muscles, anti-inflammatory actions, analgesic effects and mechanisms leading to reduced lactic acid and blood urea nitrogen (BUN).
"From the scientific literature, we know that the ashwagandha root increases energy production, increases cognitive focus, and promotes balance in the body to increase or decrease key hormone levels to bring them to appropriate levels," said Kartikeya Baldwa, director of Ixoreal Biomed. "These effects are perhaps responsible for the strong results we see in this study."
Baldwa emphasized the significance of this study for the library of evidence on the benefits of aswagandha, which he said is prominently advocated in the traditional Ayurveda texts as an ergogenic aid to improve strength and vitality. "While there are other published studies demonstrating the effectiveness of ashwagandha in increasing strength and stamina, this is the first study using a standardized, branded ashwagandha extract and demonstrating significant effects on muscle strength, size and recovery."
Taking the positive results in stride, the researchers said more research incorporating a longer study period, larger sample size and different study populations in order to strengthen the evidence on ashwagandha in muscle development and recovery.
Subscribe and receive the latest insights on the healthy food and beverage industry.
Join 47,000+ members. Yes, it's completely free.
You May Also Like
---