Avoiding WADA prohibited substances in weight loss and energy supplements
Avoiding WADA prohibited substances in weight loss and energy supplements
Some energy and weight loss ingredients may be considered prohibited substances, depending on interpretation of industry guidelines.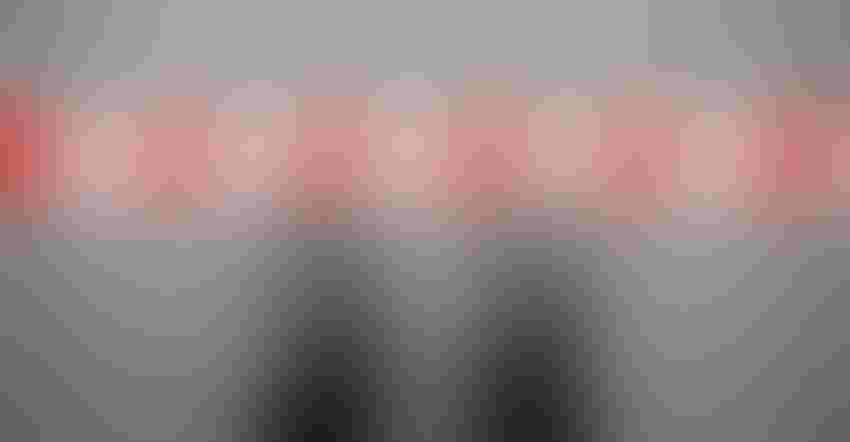 It is no secret that sports nutrition products aim to enhance performance. Often, products are designed to pursue the same effects that the World Anti-Doping Agency's (WADA) Prohibited List seeks to address. Anabolic agents, myostatin inhibitors, aromatase inhibitors, stimulants, hormone modulators and more are common targets for sports nutrition products and sports drug testing. Grey areas in prohibited list language can lead to confusion about what is or is not prohibited, making things complicated for formulators, athletes and consumers who wish to avoid banned substances. Perhaps nowhere is this more apparent than in the energy and weight loss categories, where adenosine monophosphate-activated protein kinase (AMPK) activators and stimulants are common ingredients—making them the perfect case study for the thorny issues at hand.
Some people believe evaluating supplements for prohibited substances is a simple matter of reviewing the list of ingredients to see if any are on the WADA Prohibited List. In reality, even when it may seem simple, reviewing supplements is a complex undertaking. Reaching the correct conclusion requires thoughtful interpretation of the list language in concert with awareness of the natural presence of prohibited substances in common supplement ingredients, and consideration of the practical applications of sports drug testing. Evaluating AMPK activators and stimulants illustrates the challenges.
The WADA Prohibited List contains catch-all language that may cover substances not listed. Such language might appear as "including, but not limited to," or "and other substances with a similar chemical structure or similar biological effect(s)." Such phrases make the list language virtually infinite. In fact, catch-all language is used in every category of the WADA Prohibited List except one, S7-Narcotics, and the subsection of S4, Hormone and Metabolic Modulators relevant to AMPK activators.
In the case of AMPK activators, while the 2020 WADA Prohibited List language seems very specific, it may be interpreted much more broadly. The language in section S4.5.1 reads: "Activators of the AMP-activated protein kinase (AMPK), e.g., AICAR, SR9009."
Only two AMPK activators are prohibited by example: AICAR (5-aminoimidazole-4-carboxamide-1-β-D-ribofuranoside) and SR9009 (synthetic ligand known as "stenabolic"). Easy, right? Unfortunately, no. Some people may read the WADA list language that uses the plural form "activators" to include anything that activates AMPK with the "e.g." simply providing two examples of what might qualify.
So, are the myriad natural product ingredients that may activate AMPK prohibited?
According to a study published in Acta pharmaceutica Sinica. B, "In the last few years, well over 100 natural products or extracts derived from plants, many of which are used in traditional Asian medicines, have been reported to activate AMPK" (2016;6[1]:1-19). The author noted this includes common supplement ingredients like berberine, green tea extract, resveratrol and quercetin. Additionally, some trademarked ingredients focus specifically on AMPK activation, such as Gencor's ActivAMP, made from Gynostemma pentaphyllum leaf.
AMPK activators have been on the WADA Prohibited List since 2012. A review of the adverse analytical findings—or initial positive findings—reported in the WADA system from 2012 to 2017 shows 57 findings only for the compounds on the list. The statistics demonstrate a narrow focus on what is listed, while interpretation of the list language may be broader to some readers.
When it comes to the WADA Prohibited List category S6-Stimulants, where catch-all language does apply, interpretation gets even more complex. Here, anything that acts like a stimulant may qualify as prohibited. Precedents have been set for this interpretation being made after the fact.
Take the infamous compound methylhexaneamine (DMAA), which became a popular ingredient in energy products often under the guise of "geranium oil extract" around 2006. The first adverse analytical finding for DMAA came in 2008, before it was added to the WADA Prohibited List, based on being deemed similar to the listed compound tuaminoheptane. Indeed, there were 32 findings for DMAA in 2008 to 2009 before it was added to the 2010 WADA Prohibited List for the first time. This powerful example put the world on notice that even things not listed may be considered prohibited.
In the search for alternative ingredients to DMAA, other serious issues arose with novel phenethylamine (PEA) derivatives. Methamphetamine ((+)-N,alpha-Dimethylphenethylamine) and amphetamine ((+-)-alpha-Methylphenylethylamine) are both part of the PEA family. Unfortunately, unscrupulous formulators decided to use close cousins of these dangerous drugs as ingredients in supplement products. The supplement craze drew the ire of food safety and sport regulators and, again, a positive drug test ensued from an unlisted substance that was related to a compound on the list.
This prompted a reaction from WADA and "phenethylamine and its derivatives" were added to the 2015 WADA Prohibited List. The new language generated a new dilemma, as PEA itself is quite common in nature. PEA has been found in the brains of humans and other mammals (Webmedcentral. 2013;4[9]:4409). And according to a study in the journal Bioscience, Biotechnology and Biochemistry, "Aromatic amines, such as tyramine (TA) and β-phenylethylamine (PEA), are abundantly detected in fermented food products: cheese, wine, chocolate and traditional fermented foodstuffs consumed universally" (2017;81[5]:1002-1006).
Could common ingredients like cocoa extract or fermented foodstuffs be considered prohibited? What about theobromine, an alternative stimulant ingredient? Tyramine, with a chemical synonym of 4-Hydroxyphenethylamine, is not usually considered something that would be prohibited, but it appears to be within the confines of the current language.
A review of the WADA adverse analytical finding statistics seems to provide practical answers to these questions. Only four findings have been reported since 2015 for PEA and its derivatives. These figures seem to point to novel derivatives as the intended targets of sports drug testing; otherwise, many more findings would be seen for PEA itself. While a strict interpretation of the WADA Prohibited List language may suggest anything that contains PEA may be prohibited, in practice, common ingredients containing PEA do not seem to be treated as such.
But this still doesn't answer all the questions. A supplement product with the active ingredient PEA would certainly be considered prohibited. As for other common ingredients like theobromine or tyramine, it is anyone's guess as to when WADA may interpret another stimulant compound to be prohibited before it is listed.
Don't try to navigate these issues on your own. The grey areas and infinite nature of the prohibited list language make it difficult for even well-intentioned formulators, athletes or consumers to steer clear of prohibited substance concerns. Reviewing supplements in the weight loss or energy sectors can be particularly difficult, and these challenges reach into all corners of sports nutrition.
Oliver Catlin is president of Banned Substances Control Group, a third-party certification and testing provider focused on banned substances, quality control (QC) and GMP (good manufacturing practice) compliance that serves the sports nutrition, natural products and dietary supplement industries.
Subscribe and receive the latest insights on the healthy food and beverage industry.
Join 47,000+ members. Yes, it's completely free.
You May Also Like
---