Amphetamine-like substance found in weight loss, sports supplements
Amphetamine-like substance found in weight loss, sports supplements
The findings, published in the journal Drug Testing and Analysis, reported that the amphetamine BMPEA appeared in 11 products sold online.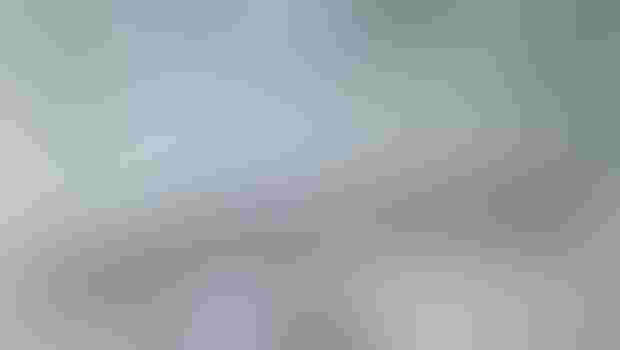 University researchers said Tuesday they have identified a number of weight loss and athletic performance supplements that contain an amphetamine-like substance that has not been proven to be safe.
The findings, published in the journal Drug Testing and Analysis (2015 March 1; DOI 10.1002/dta.1793), cast a darker shadow over an herbal supplement industry that has been reeling from a widening probe by New York Attorney General Eric Schneiderman, who last week announced that 14 attorneys general asked lawmakers in Washington to investigate the adequacy of FDA oversight over the sector.
Of the 21 brands labeled as containing Acacia rigidula, a shrub native to Texas, and available for sale between January 2014 and April 2014 in the United States, 11 brands or 52.4% contained an amphetamine isomer known as or ß-methylphenylethylamine (BMPEA), wrote Pieter Cohen, M.D., from Harvard Medical School and colleagues from Pennsylvania-based Haverford College and the University of California. The researchers purchased all the supplements online.
While BMPEA was synthesized in the 1930s as a potential substitute for amphetamine, its efficacy and safety were never studied, the article noted.
"Physicians should remain vigilant for patients presenting with toxicity from sports and weight loss supplements as they might contain undisclosed stimulants, such as BMPEA," wrote the authors, who recommended physicians report any such cases to FDA.
The researchers analyzed Acacia rigidula supplements more than a year after FDA reported its findings in which it detected BMPEA in dietary supplements, according to the article. Through an examination of Acacia rigidula plant samples, FDA scientists were unable to detect any BMPEA, representatives from the Council for Responsible Nutrition (CRN) and Natural Products Association (NPA) noted in phone interviews.
"We share Dr. Cohen's concerns that he raised on what is a relatively small, but serious issue. We do commend him for exposing this issue in the article," said Andrea Wong, Ph.D., vice president of scientific and regulatory affairs with CRN, in a phone interview.
"Our position is that this synthetic stimulant has no business being a dietary supplement … and FDA has full authority to enforce the law and remove products containing this synthetic supplement from the marketplace, and they should do so," she added.
Some executives in the supplement industry said the findings were reminiscent of the DMAA stimulant that FDA warned consumers to avoid a few years ago and that was eventually removed from the market following a series of warning letters and other enforcement action.
FDA hasn't identified safety concern
But unlike DMAA which was linked to more than 100 illnesses, including six deaths, FDA hasn't found yet that BMPEA raises a safety concern.
"The FDA's first priority with regard to dietary supplements is ensuring safety," FDA spokeswoman Siobhan DeLancey said in an emailed statement. "As part of our overall work on detecting and removing adulterated supplements from the market, and ensuring that products are labeled in a manner that is truthful and not misleading, the FDA published research on the occurrence of BMPEA in Acacia rigidula supplements in 2013. While our review of the available information on products containing BMPEA does not identify a specific safety concern at this time, the FDA will consider taking regulatory action, as appropriate, to protect consumers."
In 2013 and 2014, FDA received a total of eight adverse event reports (AERs) linked to products referenced in the paper that were voluntarily submitted, according DeLancey. She said she didn't have information that characterized whether any of the reports were serious AERs. Such reports are linked to deaths, hospitalizations and other grave events that manufacturers must disclose to FDA under a federal law that became effective in December 2007. FDA investigates each AER to flag safety concerns.
Hi-Tech Pharmaceuticals Inc., a supplement manufacturer whose Acacia rigidula products were tested and found to contain BMPEA, said the supplements are safe.
"Hi-Tech has sold over 1 billion doses since 2003 of Acacia rigidula and its alkaloids—including BMPEA—and have conducted numerous studies of these alkaloids and believe them to be safe and effective when used as directed," said Jared Wheat, president of Hi-Tech, in an emailed statement.
Nearly half of products tested linked to Georgia manufacturer
Ten supplements, or nearly half of the Acacia rigidula products that researchers tested, were supplements sold by Hi-Tech, the researchers reported. Six products sold by the company contained BMPEA, including Black Widow (18.71 mg of average BMPEA per capsule, pill or scoop), Fastin-XR (27.35 mg), Lipodrene Hardcore (9.89 mg), Lipodrene Xtreme (3.35 mg), Stimerex-ES (0.97 mg) and Yellow Scorpion (23.05 mg).
Founded in 1994, Norcross, Georgia-based Hi-Tech sells its products through a number of major retailers including CVS, GNC, Kroger and Walmart among several others, according to its website.
The company has butted heads with regulators for years. In 2013, for instance, FDA announced that authorities seized more than $2 million in dietary supplements from Hi-Tech after it discovered the products contained DMAA. Just last year, a federal judge ordered Wheat and another executive to go into the custody of the U.S. Marshal's service pending the company's recall of products from retail stores that contained unauthorized claims on the packaging and labels.
In the current BMPEA debacle brought to light by Cohen and his colleagues, Wheat referenced three studies on the effect of acacia and said he is not aware of any AERs associated with his products "other than possibly a jitter or shake, which is common amongst stimulants like acacia or caffeine."
Every lot of acacia supplements sold by the company should contain BMPEA, added Wheat, who characterized the substance as a "naturally occurring alkaloid".
Is
Acacia Rigidula

a new dietary ingredient?

Others expressed a different view. "BMPEA remained known only as a research chemical until early 2013 when the FDA identified BMPEA in multiple supplements labeled as 'Acacia rigidula', even though the stimulant has never been identified or extracted from Acacia rigidula, a shrub native to Texas," Cohen and his colleagues wrote.

Mark Blumenthal, founder and executive director of the American Botanical Council (ABC), said the amphetamine isomer does not appear to be found naturally in the plant. He also said he is not aware that Acacia rigidula is a grandfathered ingredient under the law and exempt from a pre-market notification requirement under the 1994 Dietary Supplement Health and Education Act (DSHEA).

"Therefore assuming that any herbal [dietary supplement] sold in the U.S. that claimed to contain any part of A. rigidula and/or an extract of any part of A. rigidula, the [dietary supplement] in question would be deemed to be on the U.S. market illegally unless it had been subject to the 75-day pre-market notification process required by Section 8 of DSHEA, and had been accepted by FDA as part of that process," Blumenthal said in an emailed statement.

DeLancey, the FDA spokesperson, said FDA has not received an NDI notification on Acacia rigidula. She said the agency hasn't determined whether or not the substance is a new or grandfathered ingredient.

Daniel Fabricant, Ph.D., executive director and CEO of the Natural Products Association (NPA), expressed the view that an NDI should have been filed, although he said the samples studied by FDA were scientific samples, and would not be appropriate for enforcement action because the chain of custody is different for regulatory samples. Fabricant is a former director of FDA's Division of Dietary Supplement Programs.

'It's clear an NDI should have been filed and it wasn't," Fabricant added in a phone interview. "The agency has all the authority they need to take action. I hope nobody uses this as a call that FDA needs more authority …. Why they haven't [taken action] is a question for them."

Michael McGuffin, president of the American Herbal Products Association (AHPA), said in a statement: "AHPA has not studied this specific issue or researched the constituents of Acacia rigidula, but it is reasonable for any company that claims that an ingredient that it markets is a constituent of a botanical to be able to provide substantiation of this claim with scientific evidence that can withstand scrutiny by qualified experts."
BMPEA found in other brands
Hi-Tech was not the only company found to be selling BMPEA-containing supplements. The researchers also identified Vitacost (Aro Black Series Burn/9.09 mg), iForce Nutrition (Dexaprine XR/5.74 mg), GAT (Jet Fuel Superburn/3.22 mg; Jet Fuel T-300/31.23 mg) and iSatori (MX-LS7/3.26 mg).
"The health and safety of our customers is our highest priority. While the FDA has not declared the fat-burning ingredient BMPEA to be harmful, we take safety concerns very seriously for all of the 45,000+ products sold on Vitacost.com," the online seller of health products said in an emailed statement. Kroger Co. last year acquired Vitacost.
Vitacost has decided to stop website sales of its proprietary product and five third-party products that contained BMPEA.
"They will not be available for purchase until we can investigate further, and again have full confidence that these products are safe and effective for our customers," the company added.
iForce Nutrition and iSatori did not immediately respond to requests for comment. GAT declined to immediately comment on the research. Arnie Margolis, GAT's director of operations and project management, said the company was "in the process of reviewing all the information internally and with our manufacturer."
Subscribe and receive the latest insights on the healthy food and beverage industry.
Join 47,000+ members. Yes, it's completely free.
You May Also Like
---