Active nutrition: Evolution of the sports category – digital magazine
Active nutrition: Evolution of the sports category – digital magazine
What was once a category largely defined as products for muscle-building gym aficionados, the modern-day sports supplement sector has expanded mightily— so much so that the category is more accurately defined today as "active lifestyle nutrition." That vast breadth of consumers has opened the door for supplement solutions for muscle building, recovery, hydration, esports performance and maximizing the gut-muscle axis.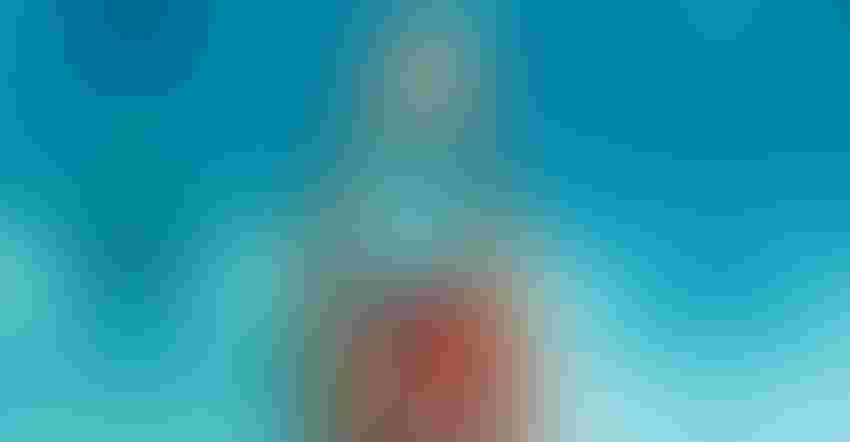 After a couple of years of sitting around during the pandemic, people are intent on getting off the couch and doing something about those spare tires, it seems. However, what may have started as a weight-support or muscle-building binary, the growth in the sector is reflective of an overall evolution, which now includes everyday active people looking for wellness solutions in addition to condition-specific outcomes.
Retail and trends tracker SPINS reports 8% growth in wellness bars and gels, 10% growth in protein supplements and meal replacements, 37% growth in pre-workouts, and a whopping 39% spike in performance nutrition. Further, 64% of sports nutrition users said they take these products to improve their general health—a giant opening for a category evolving "whey" beyond protein powder tubs and the muscle-bound gym rat crowd.
Read all about the new sports and active nutrition sectors by downloading this free digital magazine. The articles include:
Viewpoint: Innovation runs up the score
Content Director Todd Runestad is in midseason form explaining the parallels between the evolving game of baseball and the current market for sports nutrition supplement ingredients. Innovation happens to be a hallmark of both. Supercharged electrolytes, creatine for cognitive health, and precision fermentation are in his personal lineup.
Active nutrition overtakes sports enthusiasts
Nearly two-thirds of sports nutrition users said they take supplement products to improve their general health, according to Nutrition Business Journal. It's just one of numerous findings summarized here after a recent survey of active lifestyle consumers. The consumer shift has led to the launch of a new generation of fast-acting joint-health ingredients, which take perhaps five to seven days to work, including eggshell membrane and frankincense.
5 muscle-friendly sports supplement ingredients
Denis Faye recognizes that "bro science" followers still scoop protein powder aplenty, but now fitness seekers of all stripes are looking to safe supplementation to build muscle, improve athletic performance, and stave off muscle wasting. In the spotlight are well-recognized muscle-enhancing ingredients like protein, creatine and branched-chain amino acids (BCAAs), as well as emerging entrants like hydroxymethylbutyrate (HMB) and adenosine triphosphate (ATP).
The 5 best up-and-coming recovery ingredients
Today's athletes are reaching for promising supplement ingredients like tart cherry, ATP and type II collagen when they want to feel better—and get back to action sooner—Nick Collias relates. In an associated play, consumers considering sports supplements are responding to claims like less fatigue during training, joint support, faster recovery, building muscle and improved stamina.
The rise of hydration supplements: Millennials lead the charge
The sports sector has been a natural market for hydration supplements, as intense workouts often lead to electrolyte imbalances, writes SPINS' Scott Dicker. But the current growth burst in the category is being driven by young sports enthusiasts and the hangover remedy crowd.
The evolution of esports—and what it means for supplements
The '90s gamer stereotype is a far cry from today's esports gamer taking the competitive sports arena by storm. Today's competitor is often a finely tuned athlete, and supplement ingredient companies are targeting this bunch directly, explains Rachel Adams. OmniActive's Lutemax 2020, a patented extract of marigold flowers, and PLT's Nutricog Cognitive Performance Complex, a patented combination of haritaki and boswellia standardized to gallic acid, ellagic acid and amyrins, are some of the next-gen gamer-centric offerings.
The gut-muscle axis: A new innovation target
New ingredients that help athletes tackle the gastrointestinal (GI) issues associated with heavy training are starting to shape the industry, contends Sophie Zillinger. While whey proteins and carbohydrate drinks continue to own a significant share of this market, new ingredients that activate the gut-muscle axis include premium plant proteins and gut-supporting agents like prebiotics, probiotics and postbiotics.
Examples of active nutrition takeaways for your business include:
Supplementing creatine—specifically in the research-preferred form of creatine monohydrate—supplies a little more phosphocreatine, allowing muscles to work a little longer.

Consuming type II collagen is thought to fortify joints against pain by increasing the body's production of joint collagen.

Emergent brands are offering innovative, health-focused electrolyte beverages with minimal sugar content, leading to a significant shake-up in the market landscape.

Subscribe and receive the latest insights on the healthy food and beverage industry.
Join 47,000+ members. Yes, it's completely free.
You May Also Like
---