A Powder Keg of Powder
A Powder Keg of Powder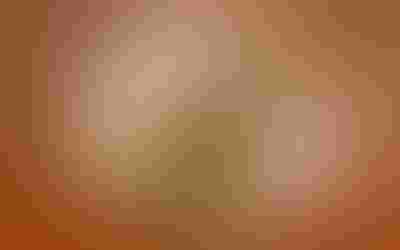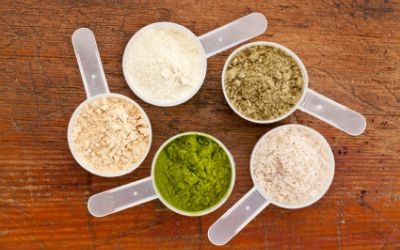 powder [pow´der] from Old French poldre, from Latin pulvis dust
Definition: The fine particles to which any dry substance is reduced by pounding, grinding or triturating, or into which it falls by decay; dust.
Powdered beverage mixes arent new technology. Kool Aid (1927), Tang (1957) and Gatorade (1965) have now been around for more than 50 years. Powdered drinks have steadily grown as a category as marketers have continued to develop new products and packaging. The design of powder products is different than that of tablets or capsules, since these are orally ingested whole. The major advantage is the ability to give a substantially larger dose than either tablets or capsules can. Taste is critical, since if it does not taste good, consumers will not drink it nor purchase it again.
The first step in developing a great powder product is to decide the purpose of the powder blend. Several types and variety of powder mixes are available:
DrinksKool Aid, Crystal Lite, Tang, chocolate, coffee, instant teas, etc.Proteinshakeswhey, soy, pea, rice, etc.Mealbaby food, eggs, milk, camping food, etc.Meal ReplacementReduced-calorie diet formulas, high-calorie weight gainer, maintenanceBody buildingcreatine, protein, recovery, etc.Sportselectrolytes, protein, carbs, etc.Cleansesintestinal, colon, laxatives, etc.Fibersoluble/insoluble; Metamucil, Benefiber, bran, oats, etc.Medicinesheadache, stomach, laxatives, cholesterol, Seidlitz, etc.Othersuper foods, greens, fruits, teas, vitamin/mineral, antioxidants, herbals, joint, calcium, energy, probiotics, effervescent, toothpaste, bath powder, talcum, etc.
One important note here. Infant formula is regulated separately by FDA. Because infant formula is a critical food, there are separate specific laws and statutory and regulatory requirements governing foods that apply to infant formula because it is often used as the sole source of nutrition during a critical period of growth and development.
Formulation Considerations:
Taste, taste, good taste and decent mouthfeel. Use taste panels when developing a new product.

Gluten- or dairy-free required?

Flavors/sweeteners (natural or artificial)

Colorants (natural or artificial)

Solubility (does it dissolve/mix in well?)

Anti-caking/flow agents (silica, silicates, stearates, phosphates, etc.)

Bulk/thickeners (vegetable gums, starches, pectins, alginates, maltodextrin, proteins, agar, etc.)

Emulsifiers (soya bean lecithin, sugar esters, distilled glycerides, gums, etc.)

Preservatives (required? chemical or natural)
Market Positioning
Powder blends can be sold either as a food or as a dietary supplement, depending on formulation and purpose. Food products are not regulated by the same GMPs (good manufacturing practices) that regulate dietary supplements. Dietary supplement labeling also differs from standard food labeling. Food labels are required to have a Nutrition Facts" panel; dietary supplement labels must have a Supplement Facts" panel.
The term meal replacement" is not defined in federal regulations, but generally refers to a product that replaces a regular meal, meaning one can survive on it. Meal replacement products are regulated the same as conventional/functional foods, meaning meal replacement products may not be sold as dietary supplements. But meal replacement products can be subject to regulation when used as foods for special dietary use. Section 411(c)(3) of the Federal Food, Drug and Cosmetic Act (FD&C Act) defines "special dietary use" as a particular use for which a food is represented to be used, including supplying a special dietary need that exists by reason of a physical, physiological, pathological or other condition, including but not limited to the conditions of disease, convalescence, pregnancy, lactation, infancy, allergic hypersensitivity to food, underweight, overweight, or the need to control the intake of sodium or supplying a special dietary need by reason of being a food for use as the sole item of the diet." An example of this is medical foods. These are foods specially formulated to be consumed or administered enterally under medical supervision, and intended for the dietary management of a specific disease state or condition for which specific nutritional requirements are required.
In addition, there is ongoing debate as to whether one should add powder-to-water or water-to-powder. Which way is better? Most powder mixes do not mix all that well with fluids. Using a blender or shaker bottle tends to make things rather easy. But in a drinking glass they tend to clump (especially with proteins), foam, float and fizzeverything except to mix into water. From a chemistry point of view, it works better to add powder to water. Start by stirring the water (with a spoon), then add the powder slowly into the water, and then continue to mix vigorously with a spoon until the powder is dispersed.
The powder beverage market has grown beyond traditional sugar drinks, protein shakes and sports energy beverages. Functional beverage and food marketers see powders as a opportunity to expand their delivery formats and offer convenience.
Robin Koon, executive vice president at Best Formulations, has more than 25 years of pharmaceutical experience in clinical pharmacy, as a retail drug chain executive overseeing operations, and in managed-care. He also has more than 15 years of pharmaceutical/nutritional manufacturing experience.
'Take a Powder'
The phrase to take a powder," has been U.S. slang since the early 20th century to mean to leave quickly, to run away," but it really doesnt match the original meaning when the phrase first appeared. There are two theories of the original meaning: 1) going to the powder room" (which used to be a popular term for womens restrooms) or 2) a reference to skiing, where taking a powder" meant falling down on the slopes, which results in a puff of snow.
Find more on powders and other tricky ingredients in INSIDER's Formulation Content Library .
Subscribe and receive the latest insights on the healthy food and beverage industry.
Join 47,000+ members. Yes, it's completely free.
You May Also Like
---