What makes it Swedish?
What makes it Swedish?
Spices are what sets one country's food apart from those of its neighbors.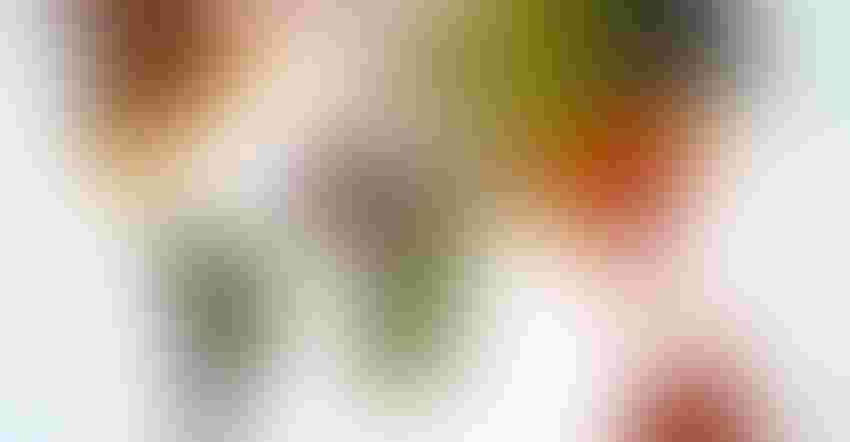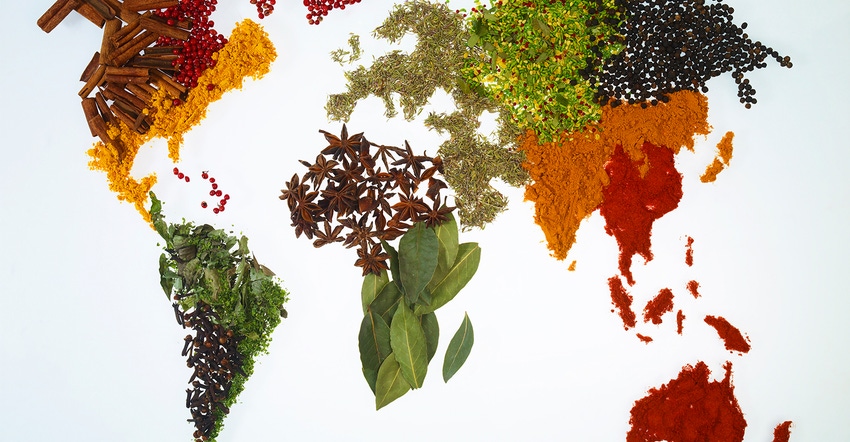 What sets one country's foods apart from those of its neighbors? To a great degree, the difference is in the spicing - the ones most frequently used and the combinations utilized with different foods. We call these habits characterizing a nation's cuisine its "flavor prints." In their way, they provide identification much like fingerprints do for humans. In this series, developed in cooperation with the American Spice Trade Association, Food Product Design explores nations' flavor prints as a guide and inspiration for food product designers.
The sweet and sour tastes and pungent aroma of pickling seem to personify the Swedish way with flavor. They capture the rollicking, high-spirited approach that Swedes apply to most everything. Subtlety is not a prime national trait, but enthusiasm certainly is.
The pickle vegetables, meats and all kinds of seafood, creating a riot of flavors when a special occasion calls for a smorgasbord. Herring - the traditional smorgasbord first course - can be offered in many ways. Always pickled, it can be served marinated, jellied, fried, stewed, baked or sauced with vinegar and sour cream. Spices such as mustard, ginger, allspice, onion, bay leaves, dill and pepper may be used. Swedish spicing is usually robust, but not hot or heavy with garlic. The emphasis is on the aromatic, sweet and tangy spices.
Throughout Scandinavia, allspice is a favorite for pickling fish. Swedish cooks use it for meats and sweet baked goods. Jellied veal, a staple of the smorgasbord table, calls for allspice. Additionally, it is typical to season it with bay leaves, onion and white pepper. Cardamom is a Swedish secret in cakes and other baked goods.
Meatballs become Swedish when they take on a hint of nutmeg. Some cooks use allspice too, or in place of the nutmeg. Kalops is a favorite beef stew that emphasizes sweet and aromatic notes. It is seasoned with onion bay leaves and dill, then sparked with nutmeg and/or allspice. One of Sweden's charming, old-time traditions is pea soup on Thursday evenings. Yellow peas are used, cooked to a think consistency with a generous amount of salt pork, marjoram (or thyme) and ginger (or allspice).
Juniper berries are popular in game recipes. Saffron - though not as frequently used as in Latin countries - is essential in golden St. Lucia buns, one of Sweden's holiday treats. The aroma of cloves, allspice and cinnamon is at the heart of Sweden's famous Christmas punch, glogg. These spices join sugar, raisins and almonds as flavor allies to brandy, red wine and port in this potent brew.
The frequent use of the so-called sweet spices - cinnamon, cloves, allspice and ginger - goes hand-in-hand with the fact that Sweden is among the world's largest consumer of sugar. This is reflected not only in their delectable baked goods, but also in many sweetened versions of dishes that do not ordinarily contain sugar. Meats, poultry, fish and vegetables appear in recipes that are sweetened and sweet-spiced. Even soup becomes a sweet affair for the Swedes, who love to give it a fruit or berry base. The berries, incidentally, are apt to be lingonberries or cloudberries, both of which supply distinctive tart flavors that need the support of sugar.
In unsweetened dishes, dill is the favorite. Often called the national herb, the Swedes use both seeds and leaves in a variety of dishes. Among them are dilled potatoes, mushrooms and other vegetables; dilled fish and shellfish; dilled sauces for meats and seafood; dilled dressings for salads.
What makes it Swedish?
A generous "spoonful of sugar" and sweet spices. The pungent aroma of pickling in all kinds of seafood, meats and vegetables. A spice shelf that relies heavily on allspice, nutmeg, cardamom, cinnamon, cloves, ginger, dill, bay leaves, onion, marjoram, thyme, mustard, pepper (especially white), juniper berries and chervil. Think of the spicing as vibrant but almost never hot and rarely garlicky.
Subscribe and receive the latest insights on the healthy food and beverage industry.
Join 47,000+ members. Yes, it's completely free.
You May Also Like
---