Welchs, Pharmachem & Others Share Company, Product News
Welchs, Pharmachem & Others Share Company, Product News
Welch's, Pharmachem and others share company and product news.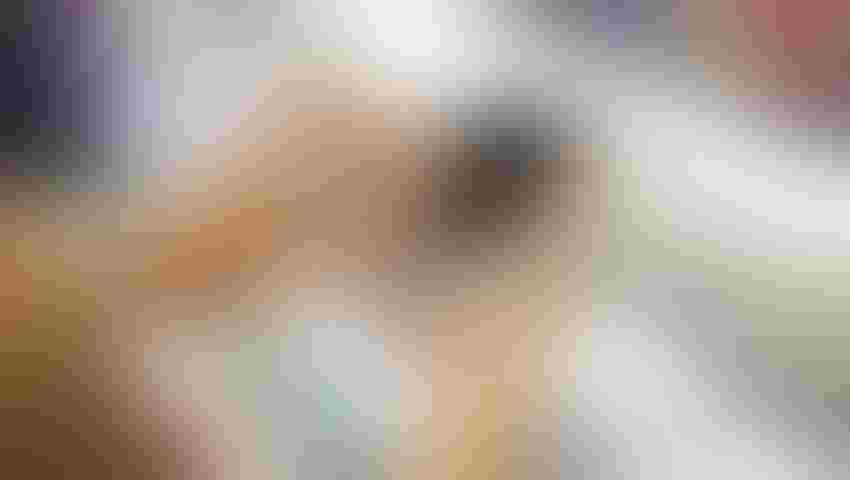 AIB International has added a soft cookie product profile to its lineup of Baking Process Kill Step Calculators. This tool allows bakeries to validate their food-safety preventive controls and accurately evaluate Salmonella destruction in bakery products, meeting FDA's Food Safety and Modernization Act (FSMA) requirement to validate and verify thermal processes to ensure product safety.
Using newly acquired technology called Flexitech™, Aker BioMarine launched its first krill oil concentrate. The product, Superba™ Boost Caps contains significantly more phospholipids and omega-3s compared to the previous generation of Superba™ Krill Oil.
BENEO will focus on natural solutions at this year's 2016 IFT Expo in Chicago. Attendees will learn more about the company's most recent clean-label texturizing solutions with improved functionality, as well as  how chicory root fibers inulin and oligofructose promote a healthy digestive system, naturally. 
Using starches, vegetable waxes and emulsions, Cargill scientists have created fat systems that lower saturated fat by as much as 40 percent in shortenings, without compromising finished product attributes. Cargill researchers presented the three novel approaches to reducing saturated fat in bakery applications during the American Oil Chemists' Society annual meeting.
Fruit d'Or handed out 1,000 of its newest product at Ingredient Marketplace. The product is a nutritious twist on an old favorite: an organic chocolate peanut butter cup. Each cup contains 1.5 g of cranberry protein powder and 2 billion CFU of probiotics, known as Lacto Cran.
Frutarom Health BU announced NutraT, an instant drink powder with all the benefits of a healthy Mediterranean diet. The all-natural antioxidant was launched at Vitafoods Europe in Geneva. Nutrafur S.A., Alcantarilla, Murcia, Spain, developed NutraT, a line of ready-to-use soluble powder formulas that dissolve easily in water, soft drinks and dairy products. Once the powders dissolve, the beverage stays clear, without turbidity.
Welch's Global Ingredients Group has strengthened its product portfolio with 100-percent Niagara grape juice–an American superfruit juice that delivers polyphenols. Niagara grape juice contains no added sugar, colors or flavors, and is available globally.
ROHA created ColorED, a unique program that provides insight and education to help customers learn how to better use what is in their toolbox and understand the ever-changing dynamics of the food color industry. The main objective is to create the best color users who will create the best looking products on grocery store shelves.
 Pharmachem worked with Hillside Candy to develop individually wrapped, organic honey hard-candies that deliver 150 mg of Lactium, a proprietary casein decapeptide, per piece. Lactium organic Honey Drops can be consumed any time during the day or night, without causing drowsiness.
A new claim linking Fibruline® chicory inulin and oligofructose to a reduction of blood glucose rise after a meal is now validated and can be put on packaging in Europe. In the case of chicory inulin or oligofructose, such as Fibruline® in Cosucra's chicory root fiber range, the final wording is the following by EFSA: "Consumption of foods/drinks containing inulin or oligofructose (or chicory root fiber) instead of sugars induces a lower blood glucose rise after their consumption compared to sugar-containing foods/drinks." This will help enable manufacturers to develop food and beverage products with a lower impact on blood glucose levels.
KD Pharma announced the launch of its specially formulated KD Smart™ Omega-3 oil, which was developed to provide the same average ratio of omega-3 EPA and DHA found in mother's milk.
American Lecithin Company (ALC) announced the availability of sunflower-derived α-glycerophosphocholine (Alpha GPC) as part of the company's Sunflower Series of clean-label phospholipids.
Carrington Farms launched its newest product, Ultra Premium Liquid Coconut Oil. After having brought Extra Virgin Coconut Oil and Flavored Liquid Coconut Cooking Oils to market, Carrington Farms launched coconut oil aficionados. The oil contains over 93 percent Medium Chain Triglycerides (MCTs).  
Archer Daniels Midland Co. (ADM) created Fibersol®, a corn-based soluble fiber, which can play a critical role in reducing sugar formulations, because it improves mouthfeel and flavor profiles of products that use zero-calorie sweeteners to replace traditional sweeteners, while maintaining calorie and sugar reductions. The launch of Fibersol®-2L, a liquid version of Fibersol®, is providing a solution for manufacturers by making it easy to incorporate into their formulations, while delivering the same lower calorie content and same level of fiber quality as Fibersol-2 with 90 percent soluble dietary fiber (dsb).
Tetra Pak announced a new version of its Tetra Top package, more than 80 percent of which comes from plant-based materials, will make its global debut in the United States with JUST™ water. The new generation carton bottle now comes with a cap and top made from high-density polyethylene (HDPE) derived from sugarcane. Combined with the FSC™ certified paperboard used in the main sleeve of the carton, this pushes its renewable content up from 53 percent to 82 percent, with no impact to its recyclability.
Comax Flavors developed a natural pineberry flavor for alcoholic beverages to satisfy young consumers who are looking to try new fruit flavors. According to Beverage Industry's 2016 New Product Development Survey, published in January, strawberry was the second most popular berry flavor used in beverage formulas with 55 percent of beverage formulators using it in 2015. Pineberry, also known as Hula berry, is a reverse strawberry, which is white in color with red seeds. In addition to the well-loved strawberry flavor, the Pineberry has subtle citrus hints of pineapple. "Strawberry is a popular flavor across markets and we know younger consumers are experimental and seek new fruit flavors in alcoholic beverages. Recognizing this opportunity, Comax Flavors developed a natural Pineberry flavor for alcoholic beverages," said Catherine Armstrong, vice president of corporate communications for Comax Flavors.
Subscribe and receive the latest insights on the health and nutrition industry.
Join 37,000+ members. Yes, it's completely free.
You May Also Like
---