The Latest in Protein Innovation
The Latest in Protein Innovation
As the protein category booms, ingredients are coming from all over the animal and plant kingdoms, as well as emerging bacterial sources.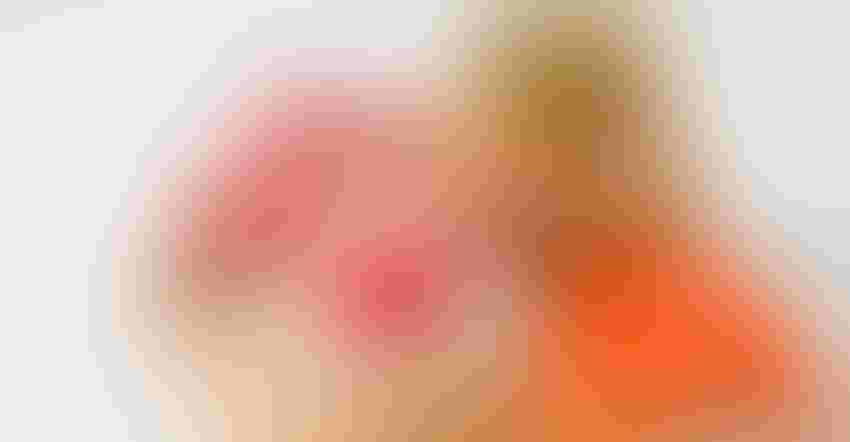 As protein continues to ride a wave of popularity in nutrition, developing new sources and improving existing sources of protein are the drivers of innovation.
Dairy is the long-standing staple of the protein world, with whey, casein and milk concentrates popular across many protein product formats, however suppliers of these market leading sources are not standing still. There is innovation in taste, texture, bioavailablity and making the amino acid content denser and more targeted—for instance, higher content of leucine, which is crucial for triggering muscle protein synthesis (MPS).
Augmenting the animal offerings is the emergence of insect protein, once relegated to eastern and indigenous diets, but now making its way into protein products primarily as a powder with very little of the visual and organoleptic "ick" factor, but with loads of hard-hitting messages of sustainability and environmental friendliness.
The plant world is a gold rush of sorts, with new plant proteins seemingly hitting the market steadily and often. In addition to the soy, rice and pea proteins that are now common in mainstream protein products, new sources include lentils, chickpeas, faba beans and pumpkin and other seeds.
New innovations driving the protein market to new frontiers rely on creative application of technology and sustainable raw materials.
One such venture is developing protein ingredients from aquaculture. One company makes protein from duckweed, which floats on or just below the surface of fresh water. And several companies are producing protein from microalgae, which produces single cell protein (SCP), a complete protein made by bacteria. One company is making protein from an algae-like microorganism based on a bacterial process originally developed to remove nanosilver from the water supply. Another start-up company utilizes stillage byproduct of ethanol production from corn, producing SCP from cellulosic sugars.
An in-depth look at these and other innovations, as well as government-supported innovation initiatives, is available in the digital magazine, "Protein Innovation."
Subscribe and receive the latest insights on the healthy food and beverage industry.
Join 47,000+ members. Yes, it's completely free.
You May Also Like
---