Straight from the Green Source
Straight from the Green Source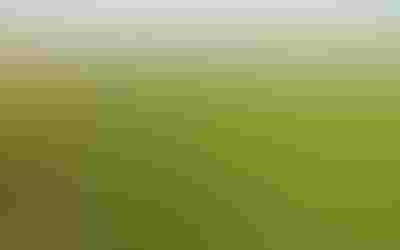 Green foods growers are a dedicated bunch. Many of them have been harvesting their ingredients of choice for decades now. And it's taken years to perfect the growing process while maintaining quality, complying with regulations and minimizing contaminants.
For some companies, growing is a tradition. PINES Wheat Grass got its start in 1976, following in the famous footsteps of Charles Schnabel, Sr.even down to using the same fields in Kansas. And location is key, co-founder Ron Seibold explained.
"Schnabel grew his grasses in Northeastern Kansas because of the rich glacial soils and that area does not require irrigation," he said. "Thus, PINES Wheat Grass uses natural rainfall, not groundwater, to grow its crops. This eliminates groundwater contamination." The company then dehydrates, tablets and packages the wheat grass on site, giving it complete quality control (QC) from beginning to end.
Suppliers with water-harvested crops such as spirulina, chlorella and other algae face their own contaminant challenges, and many seek the perfect growing environment overseas.
AnMar's spirulina comes from inner Mongolia, where the high desert environment does not support natural agriculture. The environment's benefits are two-fold, said John Blanco, president of AnMar International. With no native plant life, spirulina is not exposed to pesticides or herbicides, and no wild spirulina can contaminate the product.
Additionally, suppliers must focus on water, the lifeblood for these aqueous plants. Algae will absorb anything in the water it's grown in, said Uma Sudhan, Valensa International's business director, who explained the importance of quality systems and controls such as reverse osmosis. "If the water is high quality and pristine, the product will be too," he explained.
Guinevere Lynn, director of business development at Sun Chlorella, agreed. "In order to meet our conditions for manufacturing chlorella, we needed the optimum environment that has much sunlight, plenty of good quality groundwater and clean air," she said, referring to the company's culturing plant in Taiwan.
Sun Chlorella cultures its ingredient outdoors under strict sanitary measures rather than in tanks, as the sunlight cultivates a more nutritious plant, Lynn said.
Efforts to safeguard against contamination exist beyond the growing standards, though. In 2011, Valensa worked with U.S. Pharmacopeia (USP) to establish the first spirulina monograph, which Sudhan said makes this green food safer for consumers.
"Green foods are being used in quite large quantities, unlike supplements," he explained. "You dont take 5 or 10 mgsometimes you take 3 g." Consequently, having a monograph in place establishes the specified nutritional aspects in addition to limits on contaminants such as lead, heavy metals, microbiology and toxins.
"Compliance to these standards has become extremely important; the market is insisting on products with low heavy metal and contamination levels so they can have a product that meets regulations like California's Proposition 65," Sudhan said.
If suppliers don't meet these standards, it'll cost themboth in compliance and clientele. But the effort is worth it, explained Alison Raban, food technologist, BI Nutraceuticals, "The time to source and process quality ingredients is an investment that shows its value in the long run."
To further ensure the quality of products, green foods companies around the globe are enlisting diverse processing technologies.
Read the previous article in this series, "Super Green Superfoods."
Find more on the INSIDER Green Foods topic page.
Subscribe and receive the latest insights on the health and nutrition industry.
Join 37,000+ members. Yes, it's completely free.
You May Also Like
---