Source and Sustainability of Red Palm Oil
Source and Sustainability of Red Palm Oil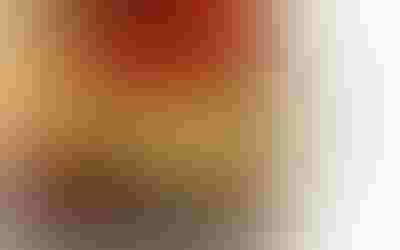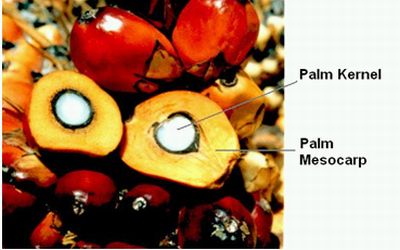 Dr. Mehmet Oz recently touted the health benefits of red palm oil on his show, and while many consumers were intrigued by the ingredient, some reached out to the doctor with concerns about the sustainability of palm oil.
Red palm oil can be and is sustainable harvested in Malaysia, and it is regulated by law and monitored by third-parties to ensure environmental practices are followed.
Malaysia is the worlds second largest producer and exporter of crude palm oil, after Indonesia; Borneo is third major oil palm producing region.
The palm oil industry (from plantations to palm oil producers) in Malaysia is a regulated industry under close supervision of the Malaysian Palm Oil Board (MPOB,).
MPOB carries out enforcement by doing regular inspection of estates and mills to ensure that sustainable practice and government mandated regulations are followed. Those that failed to comply will be issued fines or have their licenses suspended until the non-compliances are rectified.
According to the CEO of the Malaysian Palm Oil Council, Yusof Basiron, Ph.D., Palm oil production in Malaysia is governed by laws and regulations aimed at making the industry viable. This viability provision was incorporated in the Malaysian Palm Oil Boards act, although at that time, it was not fashionable to use the word 'sustainable.'" Some of these viability laws and regulations have been in place and enforced by the Malaysian government since the 1960s, and they continue to be effective. To comply with international requirements of palm oil sustainability, the Malaysian government continues to establish stringent regulations and monitoring of palm oil production.
In addition, the industry also gets involved in the Roundtable on Sustainable Palm Oil (RSPO), which has the goal of Promoting the growth and use of sustainable oil palm products through credible global standards and engagement of stakeholders." RSPO members are expected to implement plans of actions to promote sustainable palm oil production. The RSPO also ensures no primary forest or other high conservation value areas are sacrificed for palm oil plantations.
In the peninsular Malaysia, oil palm plantations are grown on existing croplands, which have been around for more than 20 years. Companies/manufacturers who purchase red palm oil or palm phytonutrients produced from Palm Fruits sourced in Peninsular Malaysia can be assured that these products do not come from palm trees grown on new plantations or plantations from newly cleared rain forest.
Malaysia still maintains more than 50 percent of total land area under forest cover. Malaysia is committed to a pledge made during the 1992 Rio Earth Summit to maintain at least 50 percent of total land area under forest. As of 2012, Malaysian oil palm trees are grown on  4.85 million hectares (ha) of land, which is equivalent to 0.09 percent of total world agricultural land area (5,660 million ha) and within the allocated area for oil palm under the National Agricultural Plan 3 (NAP3, 2000 to 2010). Out of this small fraction of world agricultural land, Malaysia contributes 11.4 percent to the global oils and fats supply.
The Malaysian government has also allocated 1.83 million ha of land as a network of protected areas for the conservation of biological diversity. These areas include reserve forests, national parks, wildlife reserves and sanctuaries, nature reserves, bird sanctuaries and marine parks.
One of the conservational efforts of the Malaysian palm oil industry includes the Malaysian Palm Oil Wildlife Conservation Fund (MPOWCF), which was launched in 2006. This revolving fund serves to support efforts to enhance biodiversity conservation and research related to palm oil production worldwide.
The oil palm industry in Malaysia continues in these efforts to ensure that palm oil is sustainably produced along with taking the necessary steps to ensure that conservation of forest and biodiversity is not jeopardized by oil palm planting. The MPOB continues to play an important role in monitoring and ensuring the system is strictly followed.
Bryan See is the product manager of Carotech . He has a bachelors degree of science  in food technology from the University Science Malaysia. He has been working at Carotech for the past 7 years, as product manager for the Asia Market and more recently as a product manager for the U.S. market. His knowledge and experience on tocotrienols (Tocomin®) and carotenoids (Caromin®) as well as palm oil are gained from Carotech, a GMP (good manufacturing practice)-certified palm tocotrienols and carotenoids.
Subscribe and receive the latest insights on the healthy food and beverage industry.
Join 47,000+ members. Yes, it's completely free.
You May Also Like
---