Not So Sweet Future for Sugar
Not So Sweet Future for Sugar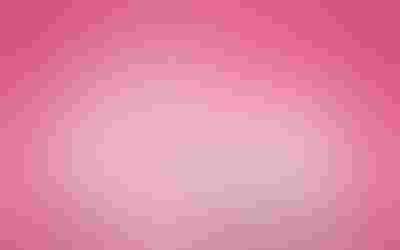 Twenty-two teaspoons of sugar. Thats how much the average American consumes per day. Women are eating more than three times the allowable amount of added sugar and men are eating about 2.5 times too much, based on the American Heart Associations (AHA) guidelines.
For manufacturers, it is important to understand the problem of sugar overconsumption on two different levels. First, are consumers aware of the problem and interested in doing something about it? Second, from the supply side of the equation, what can producers do to lower sugar levels without compromising anything?
Consumers Increased Vigilance
In Natural Marketing Institute's (NMI) Health & Wellness Trends Database®, more than three-quarters of adult respondents, representing the primary grocery shopper in their household, admitted it was a challenge to eat healthy. Convenience, expense and taste were some of the challenges identified to healthy eating in general. However, consumers state they are checking labels more often and using the information they find to inform purchase decisions.
Most frequently, consumers are looking for information about calories and fat; but, sugar is also among the top nutrients being assessed when they read the label of a packaged food or beverage product.
Concerns About Sweeteners
Among sugars, both natural and artificial, high fructose corn syrup (HFCS) is identified most frequently as the type of sugar consumers would like to get less of in their diet. Forty-four percent of consumers said they would like to get less HFCS in their dietsa rating that is more on par with the percentage who would like to reduce the amount of pesticides (51 percent), trans fat (47 percent) and saturated fat (47 percent) they consume. While the aversion to HFCS has been brewing for years, there are also concerns about artificial sweeteners.
Based on NMIs survey findings, its clear artificial sweeteners, while a boon to many consumers, are also a source of concern. Among consumers who indicate they use sweeteners on a regular basis, the most frequently used natural sweetener was table sugar (49 percent) and the most frequently used artificial sweetener was sucraloseSplenda (22 percent). While artificial sweeteners are still a staple for consumers who are watching their blood sugar and weight, the most growth in usage is among the natural sweeteners, such as stevia and evaporated cane juice, highlighting consumers desires for an all-natural" sweetener.
Approaches to Weight Management
Since 2003, the proportion of adults who say they are actively managing their weight is down from 51 percent to 46 percent according to NMIs Health & Wellness Trends Database®. Not so coincidentally, average BMI, calculated using self-reported height and weight, increased 4 percent from the previous year (to a BMI of 29). Among shoppers who are managing their weight, the most common approach has been to eat smaller portions at meal times (66 percent), followed by eating fiber-rich foods (55 percent), controlling sugar intake (55 percent), eating smaller, but more frequent meals (44 percent) and eating fewer carbohydrates (44 percent). It is interesting to note these common weight management tactics are not only sensible, but highly conducive to better control of blood glucose levels.
Talking about Sugar
As mentioned above, many consumers are checking labels and monitoring sugar intake. It turns out, foods and beverages that are low sugar" are appealing not only to those managing diabetes, but to shoppers in general.
The graph tells us that logically, a large percentage of consumers who are actively managing a diagnosis of diabetes use products that reduce sugar in some way. Other consumersabout two thirds (66 percent)are also purchasing low-sugar" products as well as sugar-free" products (59 percent) and those with artificial sweeteners (52 percent).
Items labeled as low glycemic" are the least commonly used among diabetic shoppers in this particular grouping of food- and beverage-related sugar claims. Labeling a product outright as diabetic," however, may lessen its appeal to the general public (although this is a valid targeting strategy for consumers with the condition, of whom nearly three-quarters have used a diabetic-labeled product in the past year).
Americans eat too much sugar, and our waistlines show it. While a variety of factors relate to diet and exercise are at work in the seemingly complex issue of obesity, we do know that a diet containing 22 teaspoons of sugar a day will not help our population win the battle.
Renewed efforts targeted toward weight reduction among consumersand toward reduction of sugar in the nations food supply by manufacturers are needed. If it werent for the importance of taste, the answer would be simple. But for now, we all have taste buds and must compete on this persistent consumer benefit while being careful that our product offerings are not the source of the problem. Artificial sweeteners may be a solution for some products, but dont rule out the concept of reduced sugaror perhaps even alternate ingredients and means of flavor. After the past few years, companies and consumers are beginning to show increased self-responsibility and transparency. Lets hope it continues.
Steve French, managing partner, Natural Marketing Institute (NMI) has more than 25 years of strategic marketing, business development and management experience.
Sweeteners for the Future
Interested in more information on the sweeteners category? INSIDER's sister publication, Food Product Design, released an exclusive, online-only digital issue in March offering an in-depth look at the broad and ever-changing sweetener category. Topics include:
Using Natural Sweeteners to Increase Product Acceptance

New Sweeteners Make Their Mark

The Science of Sweet Taste

Sweetener Form and Function in Bakery, Bars and Cereals
Subscribe and receive the latest insights on the healthy food and beverage industry.
Join 47,000+ members. Yes, it's completely free.
You May Also Like
---