New Science on Whey, New Spices, Chicken Sausage Toppings and More
New Science on Whey, New Spices, Chicken Sausage Toppings and More
Ardent Mills, FONA and the Almond Board of California, among others, share farming and diet news and trends, while other companies announce new products and ingredients that offer new flavors.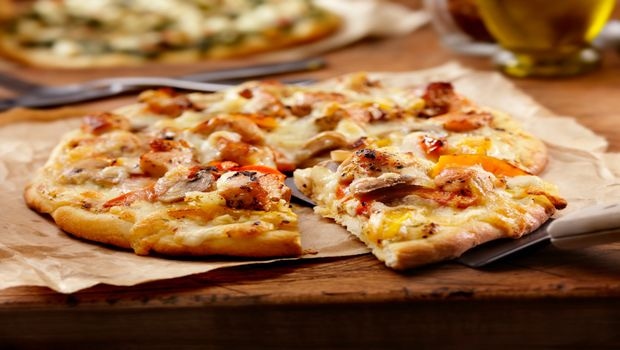 Ardent Mills, FONA and the Almond Board of California, among others, share farming and diet news and trends, while other companies announce new products and ingredients that offer new flavors such as chicken sausage crumbles.
New Science
Another 'whey' to improve your health in the New Year? Adding calcium, vitamin D and prebiotic dietary fiber to a beverage made of whey can have huge health benefits for those who drink it, team of Lithuanian scientists has discovered.
A new study published in CyTA - Journal of Food describes how they created and tested two different versions of a whey-based beverage. While both drinks had vitamin D and prebiotic dietary fiber added, one was enriched with calcium phosphate, the other with calcium lactate.
The aim of the study was to determine how much their chosen health-giving additives would affect the "physiochemical and sensory" qualities of the drinks, as well as what effects drinking them would have on the health of volunteers.
First, trained tasters, and then members of the public, passed judgement on both drinks' taste and appearance. While they found no appreciable difference in the visual appeal of the two formulas, the one made with calcium phosphate didn't taste as nice after periods of storage. With taste being so important, only the formulation with calcium lactate was put to 30 volunteers against a control drink for further testing.  As the researchers explain, it is essential that any functional beverage taste good: "Sometimes consumers agree to compromise sensory attributes for other perceived benefits, such as nutritional value or country of origin of the products. However, if the sensory attributes of the product do not meet consumers' expectations, it is unlikely that such product will be used again. Nowadays, consumers can find very different functional products with the same ingredients and the same effect on health, so sensory properties of products should meet consumers' expectations in order to encourage consumers to include the product in their diet."
And what about that effect on health? After 21 days of drinking the beverage, the volunteers' blood analysis showed a significant decrease in low-density lipoprotein (LDL) cholesterol and triglyceride concentrations—changes which would be likely to have a beneficial impact on their lives.
New Ingredients
From whey to protein, Wixon introduced new and innovative flavors for meat and poultry, delivering a simple way to add a gourmet touch to meals. The latest on-trend seasonings can inspire new offerings or reinvigorate old classics. The new products include, kimchi, kofta and shawarma.
Kimchi is a spicy seasoning to flavor sausage with all the tastes of its traditional Korean side dish namesake. A blend of spicy peppers, garlic, onion, ginger and paprika give it a kick.

Kofta is a fragrant blend of Asian and Mediterranean seasonings is reminiscent of the popular ground beef/lamb kabobs. Onion, garlic, cumin, cinnamon, ginger, peppers and mint round out the flavor profile.

Supplying a taste of zesty Middle Eastern pita staple with a mix of peppers, cardamom, ginger, cumin, cinnamon and garlic is shawarma.
Frutarom Health BU offers a new approach to tackle iron deficiency in vegan and vegetarian diets. AB-Fortis®, a patented encapsulated iron system, supports vegans/vegetarians, as well as women of childbearing years, who commonly suffer from iron deficiency. AB-Fortis, a clean-label, GMO-free, all-natural ingredient, has a high iron content and can be formulated into a full range of food and beverage applications.
"Because iron isn't as easily absorbed from plant sources, the recommended intake of iron for vegetarians is almost double that of non-vegetarians," explains Wouter Haazen, Product Manager for Frutarom Health. "It's hard to increase iron intake from food alone."
AB-Fortis is produced by a patented process to provide stable encapsulation with minimal release of free iron into the food matrix. The spherical gelation of ferric saccharate by calcium alginate results in an encapsulated iron salt with a high (40 percent) iron content. Its excellent suitability for food matrices and consumer acceptability was recently demonstrated in a successful bakery product targeted to children and launched in Spain by a market leader in this segment.
New Products
Lastly, Burke Corp., provider of fully cooked meat products to manufacturers and pizzerias, launched two new Chicken Sausage crumbles: Chicken Sausage with Parmesan and Sun-dried Tomatoes, and Asian-Style Chicken Sausage with Ginger and Garlic. These unique, flavorful sausages were developed to help manufacturers and foodservice operators take advantage of two important trends in the marketplace: the adventurous palates of today's consumers, and the growing importance of leaner protein options as part of a healthier lifestyle.
Both versatile chicken sausages are perfect in a wide variety of applications, including on pizzas, in breakfast and lunch/dinner entrees, in soups, pastas, appetizers and more.
News
To meet growing customer and consumer demand, Ardent Mills, a flour-milling and ingredient company, announced a new organic initiative committed to help U.S. wheat growers double organic wheat acres by 2019.
"Ardent Mills' vision is to be the trusted partner in nurturing our customers, consumers and communities through innovative and nutritious grain-based solutions, and our new organic initiative demonstrates one of the many ways we're bringing that vision to life," said Ardent Mills chief executive officer Dan Dye. "Today, there is growing demand from restaurants and food companies for organic wheat flour for use in fresh, packaged and menu recipes. This is a significant opportunity for growers to become a part of an emerging market and to create additional value for their crops on the path to organic certification. We have been providing organic flour since 1996 and feel we are well positioned to meet this bold challenge."
As farmers join the Ardent Mills' organic initiative, they will have access to direct support services, workshops and long-term contracts for transitional and organic wheat bushels.
Speaking of farming, Innova Market Insights said there's been a major surge in the Paleo Diet, i.e., eating the way our ancestors would have eaten 10,000 years ago prior to agriculture and farming. When looking at use of the word "paleo" in launch activity tracked by Innova Market Insights, it's grown from single figures in 2010 to more than 300 in the 12 months to the end of September 2015. Although this remains very small in terms of global launch activity totals, it is nearly three times the number recorded in the previous 12-month period.
Significantly, activity is also spreading out globally from the United States where the current rise in interest started. The U.S. share of Paleo-launch activity fell by more than 80 percent of the tracked launch total in the 12 months to the end of September 2014 to less than two-thirds in the same period in 2015, despite strong growth in total introductions. This indicated the emergence of activity in other parts of the world, perhaps most notably Australia, where activity came from virtually zero in 2014 to account for nearly 16 percent of the 2015 total, putting it ahead of Europe with 10 percent.
Products are increasingly being marketed as paleo-friendly and some high-profile lines now also feature 'paleo' in the product name or brand. Examples include products such as Paleo Cookies and Paleo Protein Bars from Julian Bakery, Paleopure Trail Mix from Paleopure and Steve's Paleocrunch Granola and Paleogoods Paleobars, all in the US.
FONA International was named a National Best & Brightest Company to Work For by the National Association of Business Resources (NABR). The national recognition comes after additional 2015 honors from NABR; earlier this year, FONA was also named Chicago's 101 Best and Brightest Companies to Work For and took home an Elite Award for Compensation, Benefits and Employee Solutions.
"Nationally recognized award recipients keep innovative human resource initiatives at the forefront of their company culture and make it a priority to consider their workforce as an essential aspect in their company success," said Jennifer Kluge, NABR president. "Our Association is proud to recognize and honor these winning companies for this impressive achievement."
To earn the title National Best & Brightest Company to Work For, FONA was assessed by an independent research firm which reviewed a number of key measurements related to: compensation, benefits and employee solutions; employee enrichment, engagement and retention; employee education and development; recruitment, selection and orientation; employee achievement and recognition; communication and shared vision; diversity and inclusion; work-life balance; community initiatives; and strategic company performance.
In other news, Almond Board of California (ABC) launched Accelerated Innovation Management (AIM), a major new strategic effort designed to make the almond industry even more efficient and sustainable.
"Through our AIM program, the Almond Board will accelerate its investment in sustainability, almond tree and farming research, and step up efforts to develop new partnerships and collaborations, which will drive four major initiatives to move the entire industry forward," said Richard Waycott, president and CEO of the Almond Board of California. The four major initiatives are:
Water Management and Efficiency: A focus on accelerating almond farmer transition to more efficient irrigation scheduling and management practices to get the most crop per drop of water.

Sustainable Water Resources: An exploration of how to best leverage a unique strength of the California Almond industry, its acreage, for accelerating natural flood-year groundwater recharge of aquifers.

Air Quality: Investigating various ways the almond industry can help meet the Central Valley's exacting air quality standards. 

22nd Century Agronomics: A recognition that we need to better understand and then adopt the technologies that will lead California farming into the 22nd century.
Switching gears from almonds to wheat, Corbion Caravan addresses wheat gluten shortage with their solution, GEM 100. Bakers who have dealt with the skyrocketing cost of vital wheat gluten are dealing with yet another issue: tight supply. With production issues in Europe and contamination issues in China, imports of the product are down dramatically.
"Not only is the stock low, but the price is up—5 to 7 percent—as bakers look for the vital wheat gluten they need for seasonal production," said Chris Bohm, manager of bakery applications, Corbion Caravan. "This 'double whammy' is prompting bakers who use vital wheat gluten to explore new options for extending their supply, and that's leading them to GEM 100. By adding GEM 100 to their formulas, bakers can cut the amount of vital wheat gluten up to 50 percent, while still maintaining the taste and texture their consumers expect."
Subscribe and receive the latest insights on the healthy food and beverage industry.
Join 47,000+ members. Yes, it's completely free.
You May Also Like
---