New Ingredients for F&B Applications
New Ingredients for F&B Applications
From new clean-label dough strengtheners to low-calorie sugars and snack flavors, the food and beverage industries are peppered with new ingredient/product launches.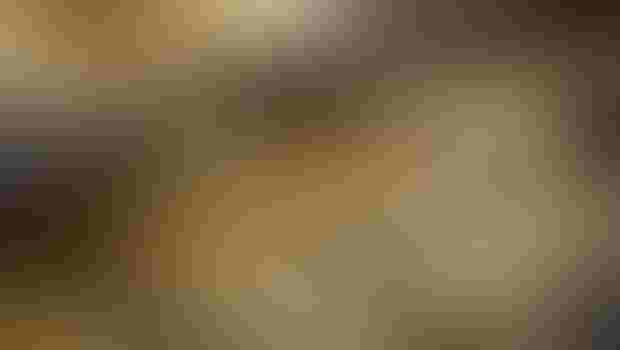 Happy Friday. Here's the new product/ingredient roundup for the past couple weeks.
Corbion Caravan is building onto its Pristine product line with the introduction of Pristine® 2000, a new dough strengthener designed to satisfy consumer demands for cleaner, simplified ingredient declarations. Pristine 2000 also enhances the quality and consistency of final products. The new ingredient also supports consistent processing without adding extra chemicals.
"Pristine 2000 is also a flexible solution," Ricardo Moreira, product category manager, said. "We've found that it is applicable for a wide variety of baked goods, from hamburger buns to artisan breads."
Tate & Lyle launched DOLCIA PRIMA™ Low-Calorie Sugar, the company's brand name for allulose—a low-calorie sugar that exists in nature and can be found in small quantities in some fruits and foods people eat every day. It offers the satisfying mouthfeel and sweetness of table sugar, but contains 90 percent fewer calories, so food and beverage manufacturers should be able to significantly reduce the calories in products while maintaining the same taste and enjoyment of sugar that consumers demand. It can be used in a range of applications including beverages, yoghurt, ice cream and baked products
Wixon introduced its latest blends to season snacks. The mixes, reminiscent of familiar tastes, can add distinctive notes to new products or enliven classic recipes. The new seasonings can be adapted to a variety of consumer products, and include:
Cheesy Blue: Cheddar cheese, blue cheese, buttermilk and sour cream blend with garlic, onion and other spices for a tangy crunch.
Chipotle Baby Back Rib: Bold yet sweet, featuring molasses, Worcestershire sauce, onion, tomato, chipotle pepper, plus natural smoke flavor.
Nutty Honey Caramel: A mix of brown sugar, honey and sesame seed creates an indulgent topping for 'popables.'
Sea Salt and Lime: Lime and lemon juices, sea salt and a touch of sugar
Tomato Basil Garlic: A blend of red and green bell peppers, sour cream, tomato, onion, basil and other spices
Salt of the Earth Ltd. launched Umami-Essence Sea Salt ingredient designed for a comprehensive range of sauces. Using Umami-Essence Sea Salt in a new or existing product formulation can help dramatically decrease sodium levels—in some formulations by up to 50 percent—while boosting flavor. The all-natural Umami-Essence Sea Salt is low in sodium and contains no MSG or artificial ingredients.
It's a proprietary blend of sea salts and a natural vegetable extract that provides distinctive umami flavor. Umami Essence can be easily incorporated into sauces, pizza toppings, salad dressings, Bolognese-style meat sauces, lasagna and other products.
Bell Flavors and Fragrances launched a new line of tomato flavors. A few of the tomatoes highlighted in the line include: Juicy Type Tomato, Fresh Vine Type Tomato, Sun-dried Type Tomato, Sweet Cooked Type Tomato, Oven Roasted Type Tomato, Blackened Cherry Type Tomato, Tomatillo Type Tomato and Roasted Tomatillo Type Tomato.
Glanbia Nutritionals launched HarvestPro™, a new line of vegan plant proteins. Derived from ancient grains, flax and chia, the U.S. HarvestPro range of plant-based ingredients includes protein crisps and protein powders, which can be incorporated into a wide range of applications, including beverages, bars, baked goods and gluten-free foods. Offering a high source of protein with levels ranging between 50 and 60 percent, HarvestPro crisps constitute a great-tasting, gluten-free alternative to soy equivalents. The current portfolio includes: a quinoa/chia/sorghum crisp, a chia/amaranth crisp and an organic quinoa/flax crisp, which can enhance the flavor, texture and nutritional profile of bars, clusters and cereals. Plus, the product enables on-pack labeling of ancient grains.
Subscribe and receive the latest insights on the healthy food and beverage industry.
Join 47,000+ members. Yes, it's completely free.
You May Also Like
---