New F&B Products Sriracha Seasoning, Oat Snacks, Chunky Ice Cream and More
New F&B Products Sriracha Seasoning, Oat Snacks, Chunky Ice Cream and More
It's Friday! Here is my spicy, lactose-free, gluten-free, everything-free send off so you can start your weekend with a bang! Here's this week's lineup of new F&B product and ingredient launches—from Sriracha seasoning and oat snacks to chunky ice cream and more.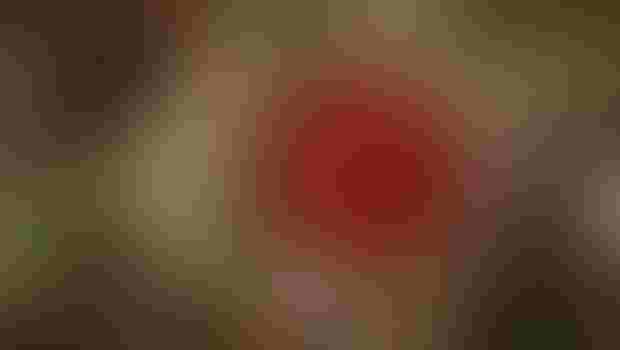 It's Friday! Here is my spicy, lactose-free, gluten-free, everything-free send off so you can start your weekend with a bang! Here's this week's lineup of new F&B product and ingredient launches.
Cocofina, a European maker of coconut products, is launching a range of 21 coconut products, including coconut water, coconut oil, coconut sugar, coconut flour, snack bars, chips and vinegar. The coconut company is also rebranding to mark the firm's 10-year anniversary.
Glanbia Nutritionals expanded its barGain® portfolio with a new range of plant-protein blends combining the nutritional benefits of vegetable proteins (80 percent protein) in a highly functional, neutral flavor blend. Vegan, non-GMO and gluten-free, both the new barGain 700EF—blend of pea, chia and flaxseed—and barGain 701EF—a mix of pea protein, IP soy and flaxseed—are optimized for exceptional functionality and fortification in extruded bars, baked bars and clusters for a superior crumb structure and longer shelf life.
Watson Inc. introduced Nutri-Knowledge a database that makes researching vitamins, minerals, botanicals and other macro- and micronutrients quick and easy. All the information is in one place and organized for efficient review of content. The database is easy to navigate and provides information such as an overview of each nutrient, alternative names, common forms of that nutrient, recommended intakes, health benefits, deficiencies, and links to recent studies.
Sensible Portions released a new baked corn-puff snack made with organic corn and no fillers. They contain no artificial flavors or preservatives and are also GMO- and gluten-free. The Puffs come in four flavors: Cheddar, Sour Cream & Onion, Veggie, Tomato Basil.
Positive Energy® introduced an assortment of natural beverages made with real fruit juice and infused with natural caffeine from green coffee beans. This new combination of pure juice and natural caffeine is Non-GMO Project verified, certified gluten-free and certified kosher. Plus, each 10-oz. screw-top bottle contains the amount of caffeine equivalent to up to one large cup of premium coffee.
McCormick & Co. introduced 21 new products inspired by the McCormick® Flavor Forecast® trend reports, which predict the future of flavor. Among the new product innovations are flavored sea salts, chili peppers and burger sauce mix-ins.
"Our new products enable consumers to explore bold, more intense flavors at home that they may have seen in restaurants, foods trucks and online," said McCormick executive chef, Kevan Vetter. "Spicy, smoky and alcohol-infused offerings—from Grill Mates Smoky Ranchero Marinade to Gourmet Sriracha Seasoning—make it easy to add interesting flavors to favorite dishes, whether you're grilling a burger or making a stir fry."
Arctic Zero, creator of Fit Frozen Desserts™, launched Chunky Pint with only 300 calories pint. They are available in five flavors: Buttery Pecan, Key Lime Pie, A Lil' Bit Chippy, Cool Mint Chip and Cookie Dough Chip. All Chunky Pint flavors are certified gluten-free, lactose-free, Non-GMO verified, kosher, certified vegetarian and low in glycemic. Nutrition-packed and made with whey protein, all Arctic Zero varieties are sweetened with monk fruit instead of actual sugar.
Tarte Asian Yogurt is introducing its French-Vietnamese-style yogurt to American consumers. It's 100-percent natural, 110 calories, two-times the protein of traditional yogurt, two-times the calcium of the leading Greek yogurt, 50 percent less sugar than the leading traditional yogurt brands, near 1:1 protein to sugar ratio, zero fat and made with locally sourced milk.
Flavors include: The Original, Strawberry & Guanabana, Acai & Blueberry, Mango & Coconut and Green Tea & Honey.
WOATS Oatsnack is an indulgent snack made with a blend of baked whole-grain oats, honey and other ingredients such as chocolate, Sothern roasted praline pecans, cranberries and more. Perfect for on-the-go snacking.  
Subscribe and receive the latest insights on the health and nutrition industry.
Join 37,000+ members. Yes, it's completely free.
You May Also Like
---