Natural Colors: An Array of Options and Health Effects
Natural Colors: An Array of Options and Health Effects
As the demand for natural colors increases, food and beverage manufacturers must increase development efforts to ensure the variety, versatility, tinctorial strength and stability of these value-added functional ingredients.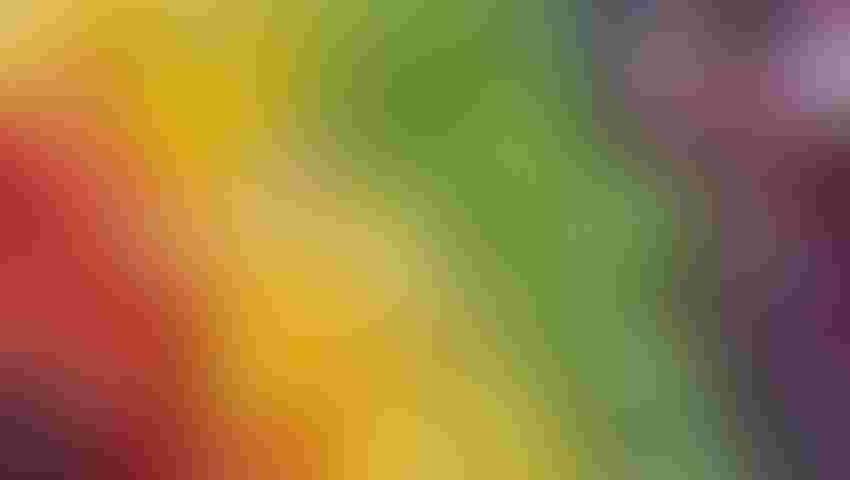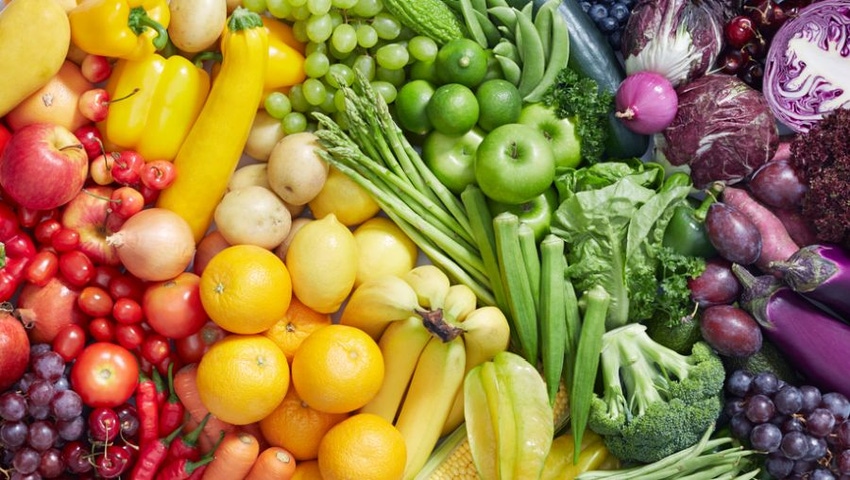 Color plays a large part in our enjoyment of food, which is why it's often said that we "eat with our eyes." Consumer demand has driven numerous manufacturers to reformulate their products to remove many synthetic colorings, regardless of their proven safety. Increasingly, the trend of natural colors is expanding due to their many proposed health effects beyond that of basic human nutrition.
Global sales of natural colors have been projected to be more than US$600M annually, up approximately 29 percent from 2007; natural colors now account for over 40 percent of the global color market.
As the demand for natural colors increases, manufacturers must increase development efforts to ensure the variety, versatility, tinctorial strength and stability of these value-added functional ingredients.
Plants produce an array of colors in response to environmental conditions. Colors protect plants against harmful effects such as exposure to ultraviolet (UV) light and serve as pollination attractants. So it makes perfect sense that many natural colors exhibit strong antioxidant activities when consumed.
Clinical studies demonstrate the health-promoting potential of natural colors such as anthocyanins, carotenoids, turmeric and others. Since fruit and vegetable intake is suboptimal for most of the U.S. population, the addition of natural colors as value-added ingredients in food products has the potential to help increase consumption and offset a number of diet-related chronic diseases.
Natural colors traditionally have been known to be less stable as compared to synthetic colors; however, their tinctorial strength can be vastly improved using a number of techniques in the food matrix. Micro encapsulation in particular has made it possible for natural colors to be more stable in less traditional products. New technologies have helped increase the variety of applications for anthocyanins and helped to increase the bioavailability of carotenoids.
The explosion of the natural color market is exciting; there is a huge potential to positively affect the lives of consumers. I designed the Think Healthy Group to help companies overcome market challenges through innovative research when transitioning to ingredients such as natural colors. We design and conduct research that leverages products and impacts policy/regulatory outcomes.
Our lab at George Mason University recently showed that anthocyanins, the blue-violet to red-orange colors in many flowers, fruits and vegetables, have significant effects on prevention and progression of cardiovascular disease (CVD). Higher intakes of anthocyanins lower low-density lipoprotein (LDL) cholesterol while increasing high-density lipoprotein (HDL) cholesterol. This is consistent across studies, especially among overweight/obese individuals and/or those with high cholesterol.
It is interesting to note that consuming the daily recommended intake of fruits and vegetables  equals an intake of 30 to 35 mg of anthocyanins per day—the same amount that have been shown to have beneficial effects on CVD. But the reality is average consumption of anthocyanins in the United States is less than 12 mg/d.
Along the same lines, carotenoids have the ability to accumulate in the macular region of the eye and thus help offset age-related macular degeneration. Carotenoids are much better absorbed in the body when consumed with fat—a key technical finding of these colors. Curcuminoids very similarly cross the blood-brain barrier and have been shown to have a marked effect on prevention of cognitive decline.
With a plethora of natural color options accessible on the market, one must be knowledgeable of both their chemical properties that influence the ability to replace synthetics as well as their health-promoting properties, which may have a lasting effect on consumers.
Looking for more on the regulatory issues and formulation considerations around the use of natural colors? Join us for the Natural Colors: Overcoming Technical Challenges & Consumer Perceptions panel discussion on Thursday, Oct. 6, at SupplySide West.
Taylor C. Wallace, Ph.D., CFS, FACN, is the principal consultant at the Think Healthy Group and an affiliate professor in the department of nutrition and food studies at Virginia's George Mason University. He has extensive experience in developing and implementing comprehensive and evidence-based scientific, policy and legislative programs in the fields of nutrition and food science. His academic research interests are in the area of nutritional interventions (micronutrient and dietary bioactive components) to promote health and prevent the onset of chronic disease. Wallace's blog (drtaylorwallace.com) provides science-based nutrition, food safety and food technology information; and he has edited and authored numerous peer-reviewed manuscripts and book chapters.
Subscribe and receive the latest insights on the healthy food and beverage industry.
Join 47,000+ members. Yes, it's completely free.
You May Also Like
---