Legacy Proteins: Redefining Standards in a Changing Market
Legacy Proteins: Redefining Standards in a Changing Market
Sources of protein are not all created equal; new standards have been implemented, utilizing methods to improve bioavailability and remove impurities. While new options are beginning to hit the market, the traditional protein contenders are constantly challenged to meet new production standards that consumers are demanding.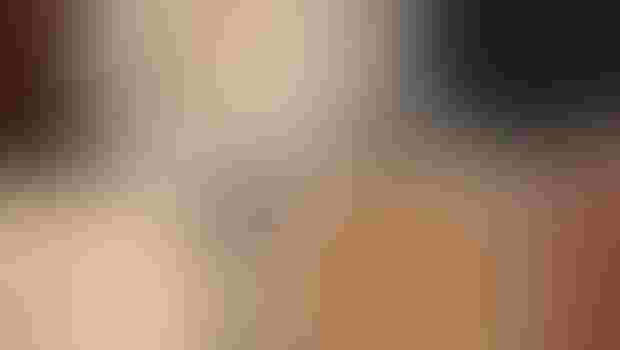 Protein has been a cornerstone of the natural products Industry that meets the demands of the weight-lifting community and health enthusiasts alike. The protein industry has redefined standards, and not just through means of finding new sources, but also exploring the potential of older ones. Legacy proteins that have shouldered the weight of criticism, such as soy, rice and whey, as well as meat, are making a comeback as higher-quality, allergy-friendly options through enhanced manufacturing and production efforts. Sources of protein are not all created equal; new standards have been implemented, utilizing methods to improve bioavailability and remove impurities. While new options are beginning to hit the market, such as nuts, peas and other, more unusual plant proteins (like sweet potato and chlorella), the traditional protein contenders are constantly challenged to meet new production standards that consumers are demanding. It puts a new spin on not only the variety of products on the shelf that are available for supplementation, but it also brings questions about the treatment of protein manufacturing to the table when discussing quality.
Plant-Based Proteins: Soy and Rice
On the spectrum of vegetarian and vegan options, classic proteins such as soy and rice have become old news with the new variety of unique selections making headway. To ensure the integrity of these proteins, reinvention is what keeps the former favorites current and competitive. To concerned consumers, both soy and rice have had their associated health risks. Soy, now confirmed by the Non-GMO Project as high risk for GMO contamination (including possible contamination by pesticides), has become associated with many health problems such as thyroid disruption and reproductive disorders. Rice, in the last few years, has come under scrutiny for arsenic contamination. In spite of that, the movement forward for soy and rice now includes quality assurances, such as non-GMO claims and organic certifications that aid in preventing potential allergens as well as fermentation and sprouting, which heighten absorption. Products in the SPINS "meal replacements and supplement powders" category using combined plant-based proteins have nearly tripled in sales since last year to US$4.3 million in the conventional channel, growing at 148 percent. Enhanced production methods such as fermentation breaks down proteins to allow for easier absorption, while sprouting aids in the removal of phytic acid, which can be the cause of low absorption. All of the aforementioned characteristics contribute to a better plant-based protein standard.
Animal-Based Proteins
Animal proteins contain comparable amounts of the nine essential amino acids more closely resembling the composition of human tissue than individual plant proteins. For this reason, meat and whey are considered complete, as they contain the amino acids needed in sufficient amounts to meet optimum protein intake. This creates an already solid basis for finding alternative methods of animal-based protein production. Conventional systems are thought to compromise protein quality, but by improving animal husbandry and humane standards, residual impurities are removed, yielding a cleaner protein. Claims such as grass-fed, no added hormones and antibiotic-free have become important to those concerned over the quality of the protein. Across the spectrum of animal-based proteins, namely whey and meat, grass-fed claims have yielded sales of $6.9 million, a 58-percent cross-channel growth since last year across all supplements, food and beverage categories. At first pivotal in distinguishing refrigerated dairy products in the food and beverage sector, grass-fed is now making its way into the realm of dietary supplements and health bars.
Options such as whey, which has a long-standing reputation as a protein staple, continue to utilize new innovations to meet the needs of a changing market. Low-heat pasteurized whey proteins harbor more than just a high spectrum of amino acids; they also contain immunoglobulins, glutathione and bovine albumin, all of which can contribute to a whole food health model. Even with other options of protein supplementation becoming available, whey continues to evolve in terms of quality and production.
Grass-fed, meat-based proteins have also made headway. Until recently, the supplement market for these proteins has been limited to collagen, but has expanded into high quality food-based items, like wellness bars, thanks to the popularization of the paleo lifestyle. To ensure quality, natural meat bars and supplements are equipped with a variety of different claims from animal welfare, traditional means of production, sustainably sourced and no nitrates. While red meat has been associated with health risks including both cardiovascular issues and digestive distress, these sorts of bars and supplements with claims of clean production and unadulterated ingredients are now introduced as a non-allergenic, low-carb and paleo-friendly alternative. This has set a new marketing trend for the line between lifestyle and wellness bars and jerky, meant as a full spectrum amino acid powerhouse that may even present an allergen-free alternative for consumers.
The Long-Lasting Legacy of Staple Proteins
It's not just the legacy proteins themselves; many types of proteins have gotten a bad reputation at one time or another. Whey, soy, rice and animal-based proteins have had their moments in history when their qualities and processing were questioned. However, with a few changes in production, and the addition of third-party verifications for assurance, manufacturing standards of these different proteins can make all the difference to consumers and the purchases that they make. Antibiotics, hormones and pesticides are the culprits for many things, including the downturn of a few protein-based options that weight lifters have gone to for decades. With the movement of grass-fed, sprouting, fermenting and the utilization of high-quality proteins, new contenders make room for reinvention of the old ones.
Veronica Eckl is a natural products research associate at SPINS, where she develops the SPINS product library and pinpoints trends within the industry. She has a family history entrenched in allergy research, a passion for herbal medicine (she holds a certification from The School of Natural Healing) and is an avid home fermenter, making her own raw kefir, jun tea and pickles.
Subscribe and receive the latest insights on the healthy food and beverage industry.
Join 47,000+ members. Yes, it's completely free.
You May Also Like
---