Innovation in Beverage Ingredients
Innovation in Beverage Ingredients
The beverage marketplace is shifting, with bottled water sales taking territory from carbonated soft drinks, and milk alternatives, flavored and enhanced water, and coffee drinks continuing to expand as well.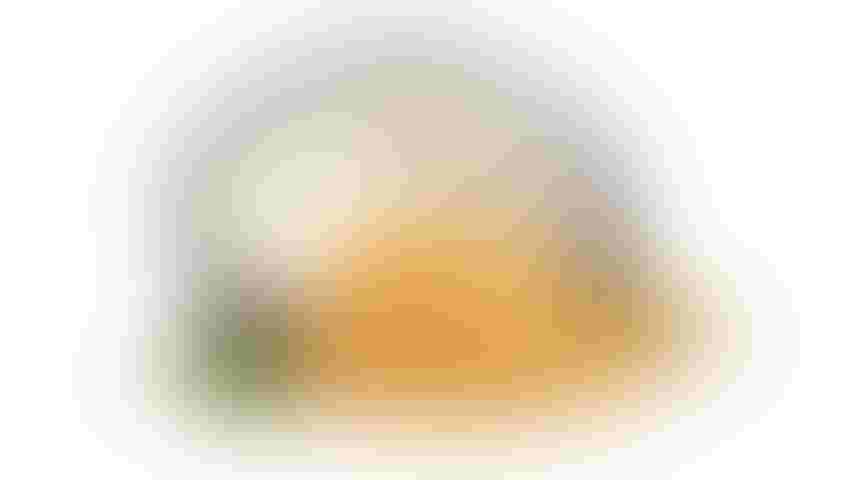 Beverage ingredients matter. While it is unlikely consumers will ever utter those exact words, their actions speak louder than words. And those actions are elevating beverage categories that have an open door policy toward new ingredients into growth champions.
Beverage preferences are changing. Carbonated soft drinks still rule the U.S. market, but those days of dominance are waning. According to UK-based market research firm Canadean, carbonated soft drinks held onto a 23.5 percent share of the U.S. soft drink market in 2015 when measured by per capita consumption, barely edging out water, which is just one percentage point behind.
As exciting as this water vs. soft drinks battle is, much more dramatic change is occurring in niches such as milk alternatives and flavored water—both witnessing double-digit per capita consumption growth in 2015, per Canadean. Not far behind are enhanced water, iced and ready-to-drink (RTD) coffee drinks, and drinking yogurt—a vivid sign that growth is coalescing around nutrition-rich beverages. But woe is the category that delivers nutrition, yet weighs it down with negative baggage. Beset by worries that it is too high in sugar, juice saw its per capita consumption decline by 5.6 percent between 2014 and 2015.
Beverage ingredients are playing a prominent role in shaping these market changes. Today's consumer is increasingly inclined to draw conclusions about the healthfulness of a product based on its ingredients. There is even some evidence that consumers are paying more attention to ingredients than they are to product claims. According to a 2015 consumer survey from Canadean, 45 percent of American consumers said they pay a "high or very high amount of attention" to the ingredients used in the foods and drinks they consume. In contrast, 37 percent said they pay a "high or very high amount of attention" to claims on food or drink packaging.
Consumers also want to know where nutrients come from. It's not enough to state a product is high in protein, or it contains omega-3 fatty acids. Does the protein come from animals? Are the omega-3s plant-based? These are the types of questions that need answers. The correct answer today is health claims that emanate from ingredients that are intrinsically "good for you." This explains why 65 percent of Americans said they found products naturally high in nutrients to be "very appealing" in a 2015 Canadean survey. Just 27 percent said the same for a product fortified with added nutrients. For consumers seeking authenticity, fortification can have a fake ring to it.
Indeed, ingredients that can deliver intrinsic nutrition have an edge. Adding trace minerals to a drink is unlikely to resonate as strongly as using a plant water ingredient such as maple water that is already naturally high in trace minerals. Some ingredients provide their own magic. For instance, the special growing process used to produce matcha (where tea bushes are shaded before harvest to bump up chlorophyll and amino acid production) provides nutritional credibility that cannot be bought with money.
In a similar vein, beets are now hailed as a natural power booster by virtue of the nitrate they contain—which is eventually converted by the body into nitric oxide that can help improve athletic performance. The story of beets as a drink ingredient reflects how global consumers ideally want to ingest nutrients. Canadean's 2015 survey found consumers overwhelmingly want health-enhancing ingredients delivered in the form of food and beverages (to a lesser extent), rather than from other sources such as pills, tablets or powders. Food and drink have the authenticity and credibility that other nutrient delivery systems may lack.
It is these and other trending ingredients that we will be exploring at SupplySide West. Special attention will be given to emerging ingredients that are only beginning to have a commercial impact on the market. Ingredients such as healthy fats (e.g., coconut oil), coconut sugar and rare sugar fall into this class of potential game changers that are just beginning to trickle onto the market. Some may sound a little too good to be true—rare sugar is a class of sugars found in nature that delivers 70 percent of the sweetness of table sugar, but none of the calories. Who says there is no such thing as a free lunch?
Fore more information on the latest beverage product and ingredient trends, as well as information on formulation and go-to-market strategy, check out the Sparking Beverage Innovation workshop on Wednesday, Oct. 5, at SupplySide West 2016.
Tom Vierhile is the innovation insights director for Canadean. (canadean.com). He can be reached at [email protected] or on Twitter at @TomVierhile. Canadean is a leading provider of consumer sector commercial intelligence, with more than 40 years of experience delivering independent data, analysis and opinion for the fast-moving consumer goods industry. Combining industry knowledge and experience, the firm assists thousands of the world's leading companies in making better strategic and operational decisions.
Subscribe and receive the latest insights on the healthy food and beverage industry.
Join 47,000+ members. Yes, it's completely free.
You May Also Like
---