Ingredients that lower anxiety, counter stress and enhance cognitive health
Ingredients that lower anxiety, counter stress and enhance cognitive health
Mental health is an area that affects everyone, and these promising ingredients have shown positive impacts on mental health.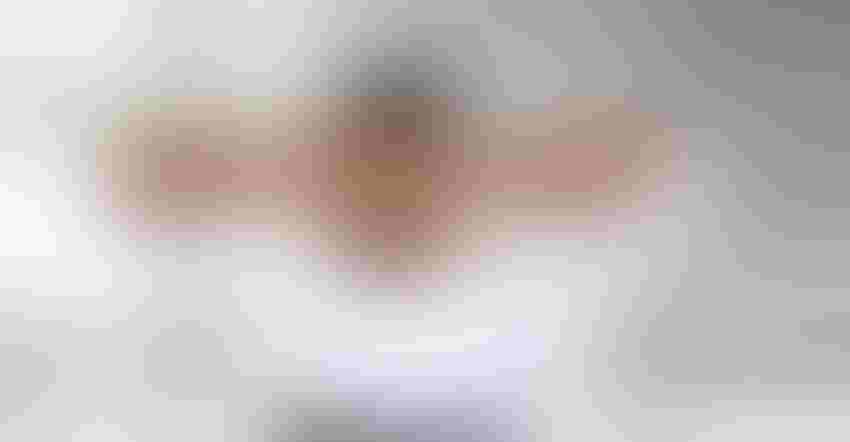 Cognitive health, which includes the mental capacities to concentrate, learn, remember, speak and exercise thoughtful judgment, largely determines personality and, ultimately, the chance for happiness. But cognitive capacities are vulnerable to the stresses of modern life. Fortunately, natural ingredients can help us control anxieties, adapt to stressful times and even enhance cognitive health. 
Sustained stress—weeks to months of emotional, chemical or physical insults—impairs learning and memory, and damages nerve pathway connectivity.1 Stress can initiate or exacerbate anxiety, the number one mental health problem, and with anxiety often comes sleeplessness.2 The SupplySide West 2018 Workshop "Mental Clarity: Formulations to Fight Anxiety and Stress" will address ingredients clinically proven to help counter stress and anxiety while contributing to quality sleep and to overall cognitive health. The most promising of these are introduced below.
Omega-3s DHA and EPA: Raising the Omega-3 Index
These fatty acids have unique importance for the membrane systems that power brain cells' energy and connectivity. Having sufficient docosahexaenoic acid (DHA) and eicosapentaenoic acid (EPA) in the brain promotes healthy cognition. A recent meta-analysis of 19 clinical trials concluded that supplementation with DHA and EPA was associated with significant improvement in anxiety.3 The documented minimum effective daily intake was 2,000 mg per day of DHA and EPA, sufficient to raise the Omega-3 Index.
This index, convenient and affordable to measure from a finger prick, is a reliable biomarker for the DHA and EPA status of the brain and other tissues. The Amen Clinics advises everyone to monitor their Index; getting it above 8 percent lowers risks for brain, heart, vision and other health problems.4 The U.S. average is around 5.1 percent, and mentally challenged persons often measure in the 3 percent range.5
Ashwagandha
Adaptogenic herbs help us adapt to cope with stressful experiences. Ashwagandha (Withania somnifera) has been an Ayurvedic adaptogen for more than 3,000 years. Certain standardized extracts of ashwagandha root have improved stress and anxiety problems, including fatigue, food cravings, forgetfulness, inability to concentrate, sleeplessness and feelings of doom.6,7 They also have improved biochemical measures such as blood cortisol, cholesterol and triglyceride measures and blood sugar.7,8 The modern research on ashwagandha is facilitated by well-characterized standardization technology.
Saffron
Certain standardized extracts of the beautiful saffron flower (Crocus sativus) have exhibited powerful anti-anxiety effects in double-blind clinical trials. Their benefits compare favorably with fluvoxamine (Luvox), citalopram (Celexa) and imipramine (Tofranil).9,10 Saffron extracts also have consistently improved mood,11 and memory benefits are currently being explored. Saffron extracts also can protect against the adverse sexual effects of fluoxetine (Prozac).12
A new era in ingredient development for anxiety, stress and cognition
The pace of clinical and mechanistic inquiry into botanicals for anxiousness and stress is steadily accelerating. New plants and active ingredients are continually being discovered and characterized. Some of the world's best research centers are applying metabolomic, proteomic, lipidomic and transcriptomic methods to validating such ingredients.
To date, at least 16 plant preparations have shown clinical promise for anxiety. Researchers continue to innovate high-quality standardized plant extracts, some of which are being tested for gene regulation. One ingredient may regulate hundreds of genes, and more than one working together may generate benefits not predicted from their individual activities. The Supplyside West 2018 Mental Clarity Workshop will review the benefit potential of rational ingredient combinations.
Practically everyone wants to have optimal mental sharpness throughout their life. These anti-stress, anti-anxiety brain ingredients help make these goals attainable. In conjunction with aerobic physical exercise, informed dietary choices and a toxin-free lifestyle, prudent dietary supplementation with combinations of nutrients and herbals improve our cognition, mood and freedom from brain damage due to stress and anxiety.
Learn more about ingredients that benefit mental health from Parris Kidd at the SupplySide West Workshop "Mental Clarity: Formulations to Fight Anxiety and Stress" on Friday, Nov. 9 at 2 to 4 p.m. in Las Vegas.
Parris Kidd, Ph.D., earned his doctorate in cell biology-zoology from the University of California, Berkeley. Beginning in 1984, while a National Institutes of Health (NIH)-funded research investigator at the University of California San Francisco (UCSF) Medical Center, he published authoritative texts on antioxidants that launched him into nutritional medicine. In 1994, Kidd helped establish phosphatidylserine (PS), then glycerophosphocholine (GPC). His brain formulas have earned awards from the dietary supplement industry. Kidd is chief science officer and director of quality for BrainMD Health. He collaborates with the Amen Clinics to develop clinically validated products for memory, mood, behavior and healthy aging.
References
1. Kim E, Pellman B, Kim J. "Stress effects on the hippocampus: a critical review." Learn Mem. 2015 Aug 18;22(9):411-6. DOI: 10.1101/lm.037291.114. Print 2015 Sep.
2. Zhang X et al. "Stress-Induced Functional Alterations in Amygdala: Implications for Neuropsychiatric Diseases." Front Neurosci. 2018 May 29;12:367. DOI: 10.3389/fnins.2018.00367. eCollection 2018.
3. Su k et al. "Association of use of omega-3 polyunsaturated fatty acids with changes in severity of anxiety symptoms." JAMA Network Open. 2018;1(5):e182327. DOI:10.1001/jamanetworkopen.2018.2327
4. Lupton J et al. "Nutrient reference value: non-communicable disease endpoints—a conference report." Eur. J. Nutr. 2016;55(Suppl 1):S1-S10.
5. Messamore E, McNamara R. "Detection and treatment of omega-3 fatty acid deficiency in psychiatric practice: Rationale and implementation." Lipids Health Dis. 2016 Feb 10;15:25. doi: 10.1186/s12944-016-0196-5.
6. Auddy B et al. "A standardized Withania Somniferaextract significantly reduces stress-related parameters in chronically-stressed humans: a double-blind, randomized, placebo-controlled study. J. Am. Nutraceut. Assoc. 2008;11(1); 50-56.
7. Choudhary D, Bhattacharyya S, Joshi K. "Body Weight Management in Adults Under Chronic Stress Through Treatment With Ashwagandha Root Extract: A Double-Blind, Randomized, Placebo-Controlled Trial." J Evid Based Complementary Altern Med. 2017 Jan;22(1):96-106.
8. Choudhary D, Bhattacharyya S, Joshi K. "Body Weight Management in Adults Under Chronic Stress Through Treatment With Ashwagandha Root Extract: A Double-Blind, Randomized, Placebo-Controlled Trial." J Evid Based Complementary Altern Med. 2017 Jan;22(1):96-106.
9. Lopresti A, Drummond P. "Saffron (Crocus sativus) for depression: a systematic review of clinical studies and examination of underlying antidepressant mechanisms of action." Hum Psychopharmacol. 2014 Nov;29(6):517-27. DOI: 10.1002/hup.2434.
10. Ghajar A et al. "Crocus sativus L. versus Citalopram in the Treatment of Major Depressive Disorder with Anxious Distress: A Double-Blind, Controlled Clinical Trial." Pharmacopsychiatry. 2017 Jul;50(4):152-160. DOI: 10.1055/s-0042-116159.
11. Mazidi M et al. "A double-blind, randomized and placebo-controlled trial of Saffron (Crocus sativus L.) in the treatment of anxiety and depression." J Complement Integr Med. 2016 Jun 1;13(2):195-9. DOI: 10.1515/jcim-2015-0043.
12. Esalatmanesh S et al. "Comparison of Saffron and Fluvoxamine in the Treatment of Mild to Moderate Obsessive-Compulsive Disorder: A Double Blind Randomized Clinical Trial." Iran J Psychiatry. 2017 Jul;12(3):154-162.
Subscribe and receive the latest insights on the healthy food and beverage industry.
Join 47,000+ members. Yes, it's completely free.
You May Also Like
---