Ingredient Marketplace Exhibitors Offer Vegetarian Masking Systems to Aid Product Taste
Ingredient Marketplace Exhibitors Offer Vegetarian Masking Systems to Aid Product Taste
Early iterations of "healthy" products left a bitter taste in the consumer's mouth, literally. However, technological advances in flavor masking systems have brought new solutions that deliver great-tasting natural product options.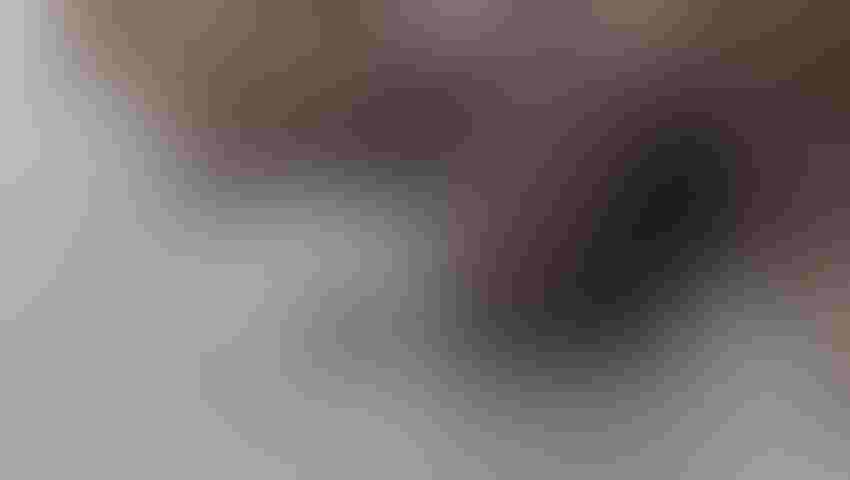 Early iterations of "healthy" products left a bitter taste in the consumer's mouth, literally. However, technological advances in flavor masking systems have brought new solutions that deliver great-tasting natural product options.
Ingredient Marketplace, April 27 through 29 at the Orlando World Center Marriott in Florida, will feature the latest ingredient information and formulation strategies in the nutrition, health, food & beverage and beauty markets. The event's theme, "Mind of the Consumer," draws from innovative new research—prepared in conjunction with the Natural Marketing Institute (NMI)—to uncover the mysteries behind consumer demand.
While it's no mystery that consumers are looking for products that are better for them, it is an enormous challenge figuring out how to deliver efficacious supplements and functional foods and beverages that taste great. Several exhibitors at the event bring unique expertise in bitter blocking and flavor masking.
Natural Taste Consulting (NTC, Booth L56) has formed an exclusive partnership with Natural Advantage, a leader in the area of natural flavor ingredient development, to offer a solution to reduce the bitterness of phenols and polyphenols in applications including dark chocolate, instant coffee, tea, energy drinks and dietary supplements.
According to the company, many people—especially children—do not like to eat vegetables; but if plants could talk, the feeling would be mutual. Through evolution, plants have developed chemical defense mechanisms against predators, producing a battery of natural pesticides and toxins. These compounds, commonly known as phytonutrients—which include terpenenes, isoflavones, polyphenols (comprising catechins and caffeine) or glycosinolates—despite having health benefits, are invariably bitter or astringent.1
When consumed in high dosages, many bitter compounds are toxic, and the negative hedonic response to bitter taste is thought to be an integral part of our defense mechanisms.2 On the other hand, mounting evidence demonstrates that low levels of plant phytonuturients such as those mentioned above may have antioxidant and anticarcinogenic properties. As an example, the antioxidant effect of flavanols as a specific class of polyphenols may combat the effects of toxic free radicals, which over time can lead to many chronic diseases.1
Further studies are required before FDA permits a health claim and recommended daily intake (RDI) of polyphenols, but many studies suggest the following antioxidant properties of flavanols:
• Improve blood circulation
• Reduce blood pressure
• Help protect the skin
A Bitter Pill for the Consumer
Despite the potential health benefits of phytonutrients, consumer studies have clearly demonstrated that taste is the driver of consumer preference, and negatively perceived tastes such as bitterness will invariably result in the failure of a product launch. In reaction to a potentially negative consumer response, through plant breeding programs, the food industry has selectively bred-out bitter tasting compounds rendering the resulting food potentially less nutritive. Hence, the consumer may be trading the nutritional value of food for better tasting food.3
How is Bitterness Perceived?
The tongue is covered in visible bumps known as papillae, in which are located taste pores, each hosting up to 100 taste cells. The sensation of taste has been subdivided into five basic tastes—sweet, sour, salty, umami and bitter. Bitter, sweet and umami tastes are triggered by the binding of the taste compound to the specific G-protein coupled receptor. The interaction of a taste compound with its corresponding taste receptor will either result in a positive or negative hedonic response. In the case of sugar, the positive response helps to identify energy-rich foods, whereas the negative response from bitter compounds protects us from poisons.
The TAS2R receptor family (taste receptors type 2) is responsible for our ability to taste bitterness. The family is thought to be comprised of at least 25 bitter receptors, some of which can recognize a wide variety of bitter compounds. More than 500 bitter compounds have been identified, and at least 100 of these compounds have been ascribed to one or several taste receptors. To further complicate matters, our sensitivity to bitterness varies between individuals … meaning we do not all perceive bitter compounds to the same degree.
Bitterness is by far our most sensitive of tastes and lends support to the argument that bitter perception acts as a deterrent to prevent poisoning. Detection of bitter compounds is in the order of micro-molar, which is orders of magnitude more sensitive than other tastes, such as sweet.4,5
Strategies to Reduce Bitterness
Given the high number of bitter compounds, the large array of receptors and heterogeneity of bitter perception within the human population, identifying bitter maskers has been a difficult challenge. Four principle strategies have been employed to date:
1. A congruent flavor can be applied—meaning that you apply a flavor that is often associated with bitterness and therefore complements the bitter taste. Examples are cocoa, dark chocolate or coffee flavor, where the consumer expects bitterness to accompany the flavor.
2. Using high amounts of sugar, sweetener or organic acid in a product can help reduce the perceived bitterness. This is arguably the oldest trick in the book and is the principle behind many oral consumer pharmaceutical syrups.
3. Microencapsulation can be used to "package" the bitter cargo into a protective shell and prevent the bitter compound from interacting with the receptor. Complex formation with cyclodextrins is arguably the best known example of such technologies.
4. Formulators can rely on identification of bitter masking compounds that perturb the bitter compound-receptor interaction and reduce the perceived bitterness. To date however, few compounds have been identified. The lack of methodology to identify bitter masking compounds has hampered discovery efforts, and most discoveries have resulted from a trial-and-error approach. More recently however, several cell-based receptor bioassays using transfected human cell lines should help accelerate the discovery process.3
Nature has the Answer to Bitter Masking
Given their potential health benefits, an increasing number of food and beverage manufacturers are supplementing their products with polyphenols or are advertising the antioxidant capacity of those intrinsically present. Despite the potential nutritional value of food and beverages rich in polyphenols, the products are commonly described by consumer as astringent, as well as bitter or metallic.
Based on the current school of thought on bitter perception, NTC's development partners embarked on an ambitious project to identify plant-derived semi-volatile compounds capable of suppressing bitterness. Given the plethora of bitter compounds and the high number of receptors, the company focused on the commercially interesting bitter target belonging to the phenol/ polyphenol class.
NTC adopted a traditional approach and used classical taste tests, screening its in-house bank of plant-derived fractions against the bitterness of caffeine and catechins.
The organization identified several natural plant-derived fractions with bitter masking activity and combined the active fractions to create the optimal product.
Sensory trials were conducted on a panel of 20 trained panelists. A popular instant coffee brand was applied at 1 percent in water as a control and heated to 60 degrees Celsius. This was compared to exactly the same coffee to which 0.1 percent of natural polyphenol bitter blocker was added. There was a significant decrease in both bitterness and metallic profiles while the aroma was not impacted.
The unique discovery provides the product developer the possibility to reduce bitterness and astringency against a wide array of phenols and polyphenols ranging from caffeine to catechins. According to the company, the isolated fractions are heat and light stable, vegetarian, non-GMO (genetically modified organism), allergen free, kosher, cost effective, and labeled as natural flavor on finished food or beverage. The products have been widely tested in applications including coffee, dark chocolate, some teas, caffeine-rich energy drinks, protein beverages, chewing candies, gummies, chewing gum and confectionery bars.
Another exhibitor, Virginia Dare (Booth L47), also noted products containing omega-3s, botanicals, greens, added vitamins and minerals, and alternative protein sources such as pea, whey, soy, and hemp can often be found to be taste unacceptable to consumers. 
With its history of working closely on masking unpleasant tasting actives for the pharmaceutical industry, Virginia Dare has also taken a leading position in masking flavor technology. Over the course of decades of research and development (R&D), the company has developed an extensive portfolio of ingredient specific masking systems including the ProSweet ™ and VidaPro ™ product lines.
As the demand for natural, non-GMO, and vegan products grows, the company has continued to expand its masking flavors library. At Ingredient Marketplace, it will demo masking flavors in a vegan protein shake base featuring flavors such as spicy chocolate and chai. Besides overcoming unpleasant tastes in functional shakes, the masking flavors can also be used in gummies, nutritional bars and much more.
In light of consumer expectation for products that are not only better for them, but also better tasting, masking technology can be a vital component of successful product development.
References
1Drewnoswki A et al. "Bitter taste, phytonutrients and the consumer." Am J Clin Nutr. 2000;72:1474-1435.
2Guyton et al. "Textbook of Medical Physiology," 8th ed. 1991. Philadelphia: W.B. Saunders.
3Ley JP. "Masking Bitter Taste by Molecules." Chem. Percept. 2008;1:58–77.
4Lindemann B. "Receptors and transduction in taste." Nature. 2001;413(6852):219–225.
5Maehashi K et al. "Bitter peptides activate hTAS2Rs, the human bitter receptor." Biochem Biophys Res Commun. 2008;365(4):851–855.
Subscribe and receive the latest insights on the healthy food and beverage industry.
Join 47,000+ members. Yes, it's completely free.
You May Also Like
---