Global Food Price Index Falls Again in January
Global Food Price Index Falls Again in January
A new report from the United Nation's Food and Agriculture Organization (FAO) reveals global food prices continued their downward track in January partially influenced by robust inventories, continued strength in the U.S. dollar and weak crude oil prices.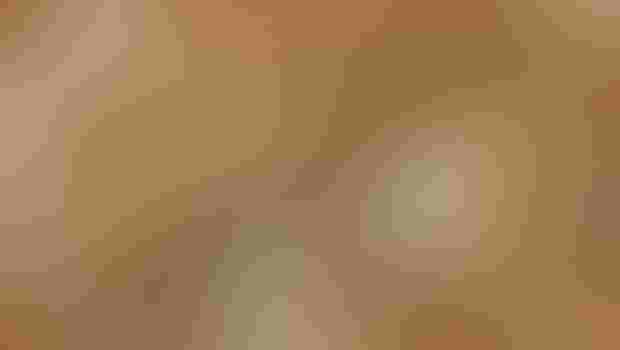 A new report from the United Nation's Food and Agriculture Organization (FAO) reveals global food prices continued their downward track in January partially influenced by robust inventories, continued strength in the U.S. dollar and weak crude oil prices.
The FAO Food Price Index averaged 182.7 points in January 2015, down 3.6 points (1.9 percent) from December. While prices of sugar and dairy products stayed virtually unchanged, those of the other commodities included in the index fell in January, with cereals and oils registering the strongest declines.
The Cereal Price Index averaged 177.4 points in January, down 6.6 points (3.6 percent) from December. This marked decline was mostly driven by a 7-percent reduction in international wheat prices, as coarse grains and rice subsided by only 1 percent or less. The sharp fall in wheat prices reflects confirmation of an ample supply situation this season and stronger likelihood of inventories reaching their highest level in over a decade. At its current value, the Cereal Price Index has fallen to its lowest since July 2010 and is now as much as 90 points (34 percent) below its peak (267.7 points) in June 2008.
The Vegetable Oil Index also fell significantly to 156 points, down 2.9 percent from the previous month and is now at its lowest level since October 2009. Prices of both palm and soy oil fell, reflecting weak import demand for palm oil and prospects of ample soybean supplies. The lingering weakness in crude oil prices continued to weigh on vegetable oil quotations by eroding the competitiveness of vegetable oils as biodiesel feedstock.
The Dairy Price Index averaged 173.8 points in January, essentially the same level as in December. A decline in prices for cheese and skimmed milk powder was counterbalanced by a rise in the price of butter, while whole milk powder was unchanged. The fall in the value of the Euro has caused export quotations from Europe to converge with offerings from Oceania and the United States. The arrival of new supplies to the world market is being tempered by dry weather in Oceania, leading to an accelerated decline in seasonal milk production, while output in the European Union as a whole has been curbed to avoid over-quota levies.
The Meat Price Index averaged 194.3 points in January, down 3.2 points (1.6 percent) from its revised December value. Falling currency exchange rates relative to the U.S. dollar, especially the Euro, were partly responsible for the decline. The main products affected were pig meat from Europe, bovine meat from Australia and ovine meat from New Zealand. Additionally, abundant export availability continued to weigh on pig meat prices
The Sugar Price Index averaged 217.7 points in January, virtually unchanged from December 2014. Uncertainty ahead of the new Brazilian sugar harvest, which normally begins in April, sustained export prices; however, its  effect on the index was largely neutralized by expectations of ample supplies in the major sugar producing areas, including India, Thailand, and the European Union.
Cereal Take Center Stage
FAO's latest forecast for world cereal production in 2014 stands at a new record of nearly 2.5 billion tons, somewhat higher than estimated in December and 13.5 million tons above the 2013 output. The small production upgrade since December reflects a positive revision for coarse grains that more than offsets a reduction for wheat and for rice. Early indications for 2015 crops are favorable. In the northern hemisphere, plantings of the 2015 winter wheat crops were generally completed under propitious weather conditions with larger plantings in North America and the Near East outweighing decreases in the Russian Federation and parts of Far East Asia.  The 2015 maize crop conditions in the southern hemisphere are also satisfactory although lower prices resulted in some reductions in plantings in South America. As for rice, plantings of the 2015 crops have been hindered by excessive rains in South America and in Sri Lanka, while drought curbed the area under rice in Australia. In Madagascar, the recent passage of a tropical storm is reported to have caused major damage to crops. On the other hand, Indonesia has announced a 2015 rice production target that would imply a 4 percent recovery from last year.
Meanwhile, the cereal output estimate for 2014 was raised to 2.5 billion tons, driven higher by improved prospects for coarse grains. Globally, 1.1 billion tons of cereals will be used for food consumption, up 1.1 percent from the previous year.
Global cereal stocks in 2015 are forecast at around 623 million tons, up 8 percent from a year earlier. Inventories of wheat and maize are anticipated to grow, while those for rice are poised to drop by about 4 million tons in 2015, with notable reductions in India, Indonesia and Thailand. As a result the global cereal stock-to-use ratio for 2014/15 should rise to 25 percent, its highest level in more than a decade and well above the historic low of 18.4 percent recorded in 2007/08, a time of volatile international food commodity prices.
Subscribe and receive the latest insights on the healthy food and beverage industry.
Join 47,000+ members. Yes, it's completely free.
You May Also Like
---