Duckweed: An innovative protein source
Duckweed: An innovative protein source
Duckweeds have been consumed as a nutritious vegetable for generations in some parts of the world and are gaining traction in the West for protein content.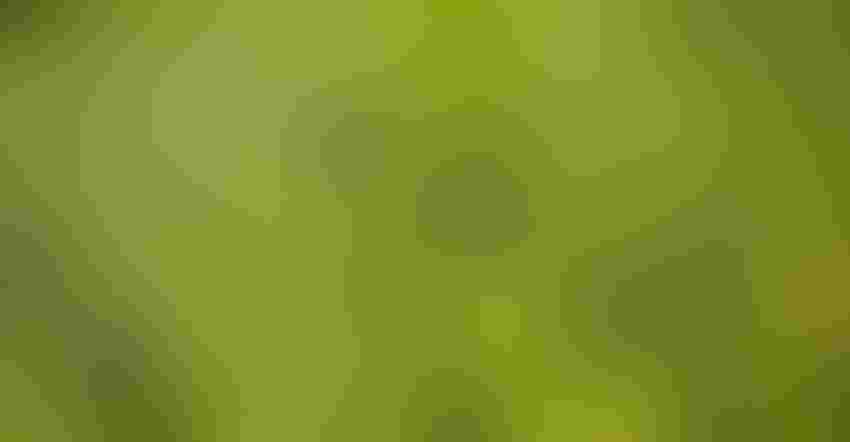 The family of duckweeds (Lemnaceae family) flourish, floating atop still or slow-moving fresh water in most parts of the globe. Their reproduction can be extremely rapid, doubling mass in as few as two days, forming a virtual carpet across the water.
Out of about 40 species of duckweed, the most prominent is Lemma minor. Protein content of the dried plant is in the range of 25% to 35 %.1 The amino acid profile of its protein concentrate meets the World Health Organization's (WHO) recommendations for amino acids, except for methionine. Duckweed is rich in lysine, which makes it worthy as a "complementary" protein in low-lysine vegetarian diets based on rice or corn. Analysis has indicated duckweed species also contain a good number of branched-chain amino acids (BCAAs [valine, leucine and isoleucine]), which are sought-after in products designed for athletes. And, duckweeds have good content of omega-3 fatty acids, resulting in a favorable omega-6:omega-3 ratio of 0.5 or less.2
On the downside, the plants sometimes are found to contain calcium oxalate, which can be harmful in large doses, especially for people at risk of kidney calcifications. But this can be managed by manipulating calcium in the growth water.3 Duckweed absorbs other minerals in a water system, including toxic ones such as lead and cadmium, and has been used for phytoremediation in polluted lagoons.4
Duckweed species therefore require careful cultivation, grooming and management for use in human food and supplement products. For optimum production, duckweed needs to be monitored, grown on surface partitions that are shielded from wind, maintained at a favorable mass by fertilization to adjust nutrients, and harvested to retain peak yields.
Learn more about the benefits and commercialization of duckweed and other proteins in INSIDER's Protein Innovation Digital Magazine.
EAS independent consultant, Susan Moyers, Ph.D., has more than 20 years of experience in developing, training and auditing food and dietary supplement management systems. She is a safe quality food (SQF)-registered consultant and trainer; a lead trainer for FDA's preventive controls and foreign supplier programs; and a consultant, auditor and trainer for dietary supplement cGMPs (current good manufacturing practices) and hazard analysis and critical control points (HACCP) systems. EAS Consulting Group LLC specializes in FDA regulatory matters. Its prime focus is to assist domestic and foreign pharmaceutical, medical device, tobacco, food, dietary supplement, and cosmetic firms comply with applicable laws and regulations. EAS is staffed with former FDA compliance and inspection officials and industry executives, and is assisted by an extensive network of independent consultants with many years of FDA and industry experience.
References
Rusoff LL, Blakeney EW Jr, Culley DD Jr. "Duckweeds (Lemnaceae family): a potential source of protein and amino acids." J Agric Food Chem. 1980 Jul-Aug;28(4):848-50.

Appenroth KJ et al. "Nutritional value of duckweeds (Lemnaceae) as human food." Food Chem. 2017 Feb 15;217:266-273. DOI: 10.1016/j.foodchem.2016.08.116.

Mazen A et al. "Calcium oxalate formation in Lemna minor: physiological and ultrastructural aspects of high capacity calcium sequestration." New Phytologist. 2003;16:435–448.

Verma R, Sutha S. "Lead and cadmium removal from water using duckweed—Lemna gibba L.: Impact of pH and initial metal load." Alexandria Engineering J. 2015;54(4):1297-1304.
Subscribe and receive the latest insights on the healthy food and beverage industry.
Join 47,000+ members. Yes, it's completely free.
You May Also Like
---