Building Popular Protein Products With Clean Labels
Building Popular Protein Products With Clean Labels
Proteins will continue to grow in importance. Brands that remain laser focused on their shoppers will have a sustainable competitive advantage.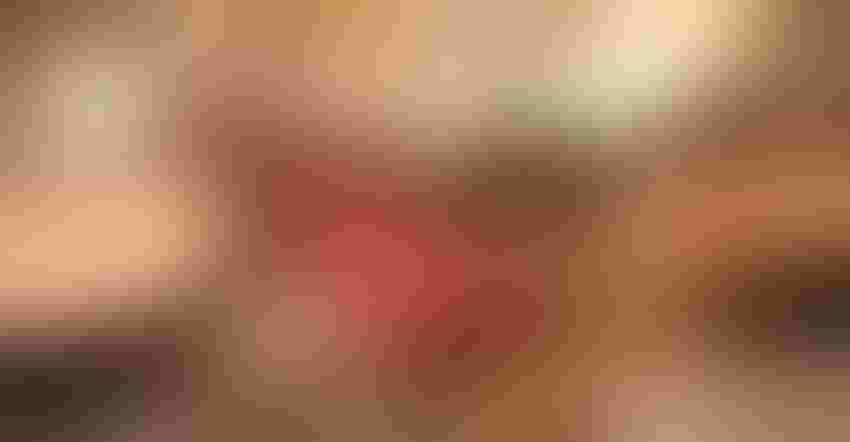 Many consumers want more protein in their foods. According to Nielsen, 61 percent of shoppers are looking for foods that are high in protein (April 2016 online survey of 1,176 respondents). Protein is one of the primary factors consumers consider as they make their selections at retail and when they dine out. According to the Natural Marketing Institute (NMI), 43 percent of Baby Boomers want more protein in the products they buy, followed by 37 percent of Millennials.
According to Nielsen, 50 percent of consumers have protein at every meal, with 30 percent saying the source of the protein matters (U.S. Homescan Panel Protein Survey, April 2017). The same study also found most consumers get their protein from dairy, eggs, fish, legumes/nuts/seeds and meat—in that order. Brands are actively seeking different ways to add quality protein in the products they create.
Increased protein intake is important for a variety of reasons, including strength training, providing athletes with greater endurance and helping people remain alert and focused. Foods that are high in protein are also important to those looking to lose weight, as protein can help curb cravings and provide satiety for extended periods of time.
For these reasons, protein is showing up in more products and being consumed during more dining opportunities, including snacks.
Alternative protein sources like plant-based proteins and insect proteins are driving some growth in protein, but quality of the proteins is the most important element to consumers. This is an area that big companies tend to overlook. Just as no two consumers are the same, protein types are quite different, and they are driving sustainable sales across every channel.
Similarly, clean label products are driving sales across every category. Organic is the ultimate in clean label. Consumers want products they can trust. Shoppers will choose the products that meet all their needs over the lower-priced alternative. This is what is fueling the sustainable growth in natural organic products.
The consumers driving these growth trends focus on the kind of protein they eat, how it is produced, where it came from and where it originated. Brand focus is on transparency, authenticity and giving back to the community. Brands have designed a "new ecosystem" for the foods they produce focused on the simpler strategies of yesteryear.
Leading the discussion on healthy proteins is how different proteins metabolize in the body and how they impact overall health from a nutritional standpoint. Cows and chickens had a much different diet throughout most of history. Their diets changed in part to fatten them up, reduce the cost of feeding them and to supercharge their growth. The industry found the modified diets produced more food without taking into consideration the quality of the food they were producing.
This is like the discussions around genetically modified organisms (GMOs) and highly processed foods. While science has not confirmed GMOs are less healthy, some have made the argument GMOs are less nutritious. Generically speaking, removing the naturally occurring nutrients from food and replacing them with synthetic ingredients changes the way the body metabolizes the food. The same holds true for the food (hay and grains) cows and chickens eat.
If people are what they eat, then the quality of food matters. The body was designed to thrive on minimally processed foods in the absence of synthetic, enhanced or artificial ingredients. Producing foods that are "free of" anything artificial or not found in nature is a core mission for natural organic brands. The explosive growth in these trends at retail helps validate consumer preference. Shoppers are willing to pay a premium for protein that is grass-fed and organic. They believe it better meets their nutritional needs. The assertion is grass-fed cows produce milk that is easier for the body to digest, which reduces bloating and other issues found in traditional dairy products.
Organic chicken farming is another source of providing quality proteins. While the chickens are smaller than those raised by conventional methods, the meat is more tender, and it has a much better taste profile along with more nutrients, according to testimonials from some executive chefs.
Industry brands that produce these products pride themselves on transparency, including introducing the consumer to the farmers responsible for the ingredients in the meal being purchased.
Mainstream brands tend to commoditize the products they sell and the customers that buy them. They tend to overlook what makes natural, natural. Natural brands have a more intimate relationship with the consumers they serve. Natural brands are the research and development (R&D) of the consumer packaged good (CPG) industry. They provide consumers with innovation and authentic ingredients.
Mainstream brands tend to change a flavor, an ingredient, the packaging, etc., and call that innovation. Savvy shoppers can see through this. Therefore, big brands continue to struggle at retail. Health-focused consumers focus more on the quality of the products they purchase than the lure of saving a few pennies. Health-focused shoppers continue to reach past the mainstream brands and choose the products they know, like and trust.
The core organic shopper reads product labels and takes a more active role in selecting the best products for themselves and their families. The core natural shopper is responsible for the surge in plant-based proteins, insect proteins, grass-fed and organic proteins. Natural organic brands know this and they continue to strive to craft the products health-focused shoppers are looking to buy.
Proteins will continue to grow in importance, appearing in more foods and at more meal occasions. Brands that remain laser focused on their shoppers will have a sustainable competitive advantage tomorrow and beyond.
With more than 25 years of experience, Daniel Lohman ([email protected]), CPSA, is a certified professional strategic advisor in the organic and consumer packaged good (CPG) industry. He is a next mentor, Brick Meets Click black belt and a speaker and trainer for Natural Products EXPO, World Alliance For Retail Excellence And Standards and ECRM. Lohman is also an internationally published author and the host of Brand Secrets and Strategies Empowering Brands | Raising the Bar podcast (categorymanagementsolutions.com/category/podcast).
Subscribe and receive the latest insights on the healthy food and beverage industry.
Join 47,000+ members. Yes, it's completely free.
You May Also Like
---