A Superiority Complex: Superfruit Sales
A Superiority Complex: Superfruit Sales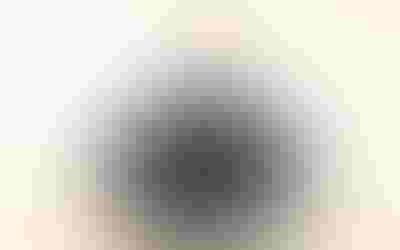 Overall, sales in this sometimes volatile superfruits market are steadily rising. In the 52-week period ending Nov. 24, 2012, SPINS estimated superfruit product sales in the United States at US$405.5 million in the combined natural and conventional channel. The market experienced a 3-percent increase over the previous year's $393.9 million, with acai, coconut oil and cranberry products leading the way.
Across the globe, superfruit products line market shelves, whether at high-end grocers or convenience stores. "Superfruits are no longer a niche product only available to the Whole Foods Market consumer willing to pay a premium," said Steve Siegel, vice president, Ecuadorian Rainforest. This widespread availabilityalong with a never-ending stream of new ingredients and productsis helping move the industry forward, despite some setbacks.
Within the industry, year-to-year earnings vary wildly. Pomegranate, for instance, came into its own in recent years, grossing more than $69 million in 2008. By 2012, however the garnet fruit fell slightly out of favor in the United States, earning $22 million. Compared this to 2011's $33 million, marking a nearly 34-percent decrease in sales in just one year, SPINS reported.
In the same 52-week period ending Nov. 2012, açai also survived a considerable 14-percent drop in sales; 2011 earned $217 million compared to $187 million in 2012. However, it's important to note açai still rules superfruit sales, earning $100 million more than its number two, coconut oil.
Mangosteen and bilberry also experienced a loss in sales over 2011, 4.3 and 5.7 percent respectively.
These declines are harsh, especially compared to the explosive success the ingredients have experienced in past years. Largely driven by exotic mystique and celebrity endorsements, some superfruits enjoy considerable success, only to be replaced by the next newor not so newthing.
In 2012, blueberry, noni, cherry and coconut oil sales skyrocketed. Leading the way in SPINS combined channel data, blueberry products experienced a 275-percent increase, earning $3.4 million. Noni, an Asian fruit used in supplements and juice, is a rising star in the superfruit world. Its sales nearly doubled in 2012, reaching $22 million, according to SPINS. Coconut oil also made huge gains of 103 percent, and cherry sales boosted 62 percent to $5 million.
The numbers point to a surprising trend in the superfruit category: regular fruits are the new superfruits.
Taste-Driven Marketing
One benefit of the superfruit: it has taste on its side. With their inherent sweetness, consumers aren't hesitant about these products like they might be with spirulina. And while a highly potent, standardized mangosteen extract does not actually represent the whole fruit's aromatic, sweet flavor, it has the taste profile reputation on its side.
"The array of fruit choices means a lot of flavors to work with," said Steven Siegel, vice president of Ecuadorian Rainforest.
And these flavors fare batter in more novel delivery systems. While consumers can find superfruit serums in tablets and capsules, marketers are positioning superfruits and berries for taste-oriented products, such as smoothies, gummies and water-dispersible powders. Many industry experts see the future of superfruit applications in drinks, especially for younger consumers who view nutrient-dense, on-the-go beverages as both healthy and "hip," said Paul Dijkstra, CEO, InterHealth Nutraceuticals.
According to Datamonitor Consumer, superfruits and berries are also starring in non-traditional products, such as candy and snack foods. By infusing superfruits with convenience foods such as chips and popcorn, marketers are appealing to the growing millennial consumer base.
Subscribe and receive the latest insights on the healthy food and beverage industry.
Join 47,000+ members. Yes, it's completely free.
You May Also Like
---