Hemp extract sourcing and extraction: The pros and cons for the natural product industry
Hemp extract sourcing and extraction: The pros and cons for the natural product industry
While hemp is a sustainable, brawny plant that doesn't require many fertilizers or pesticides, growing hemp requires a learning curve.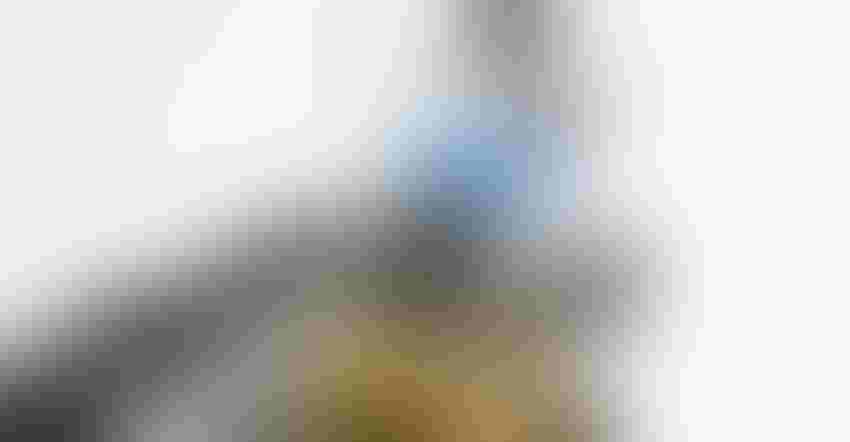 Since the passage of the 2018 Farm Bill, a flurry of new hemp extract or cannabidiol (CBD) products have hit the market. These new products reflect two major trends for the natural products community: increasing consumer demand and federal legalization of hemp and hemp extracts.
Since this is a new product for many, manufacturers and marketers may be confused about how to approach hemp extract or CBD products. It's important for industry to know the differences, since consumers will soon realize the distinctions between CBD extraction methods.
From a marketing perspective, today's CBD customers are tomorrow's advocates or detractors. Brands looking to incorporate CBD should consider the full range of CBD variables alongside the customer experience and brand messages.
Hemp sourcing
According to Modern Farmer, in 2016, U.S. farmers grew fewer than 10,000 acres of hemp. By 2017, that number increased to 26,000. Now that the 2018 Farm Bill has passed, CBD products grown in the United States will become even more available.
Supporting U.S. hemp is important as hemp's economic impact seems to have unlimited potential.
Some states have allowed for hemp agriculture for research for several years now, but until recently, few allowed for commercial harvesting of hemp. In states such as Kentucky, where many tobacco farmers switched to hemp, hemp has been farmed for its biofuel potential.
Since 2013, when a Colorado farmer made headlines by being the first since 1958 to harvest hemp, states such as Colorado and California have established regulatory provisions for industrial hemp agriculture. Colorado has done an outstanding job creating an environment where hemp production and extraction requirements meet standards, and brands have the freedom to continued research and development (R&D) work.
The 2018 Farm Bill means that new industrial hemp farmers will enter the marketplace. While hemp is a sustainable, brawny plant that doesn't require many fertilizers or pesticides, growing hemp requires a learning curve. Further, industrial hemp is defined by its low (less than 0.3 percent) THC (tetrahydrocannabinol) levels, so it's important for industrial hemp farmers to get the right genetics that will meet the standard of industrial hemp.
The biggest challenges with growing hemp are in the harvesting phase, which requires special equipment to separate the different parts of the hemp plant.
Until the marketplace settles into an agricultural rhythm, natural product companies should source their hemp or hemp extracts from farms or producers with multiple years of experience. It's important that a source has a sustainable, established supply chain because an unusable crop has big implications for companies relying on hemp extracts or CBD, raw hemp or hemp seed oil for their natural products. The crop is the start of the supply chain; if the crop isn't successful, the product cannot be produced and, thus, no sales.
Full spectrum—A range of natural compounds in hemp extract
A full-spectrum hemp extract contains a full range of phytonutrient hemp compounds, including CBD, after extraction. These compounds, including flavonoids, terpenes and other cannabinoids work together (often referred to as "the entourage" effect) to enhance the benefits of each compound.1 According to Elixinol customer feedback, people often see immediate effects after using full-spectrum hemp extract that includes CBD. 
Full-spectrum hemp extracts can be obtained using either reasonably cleaner methods like supercritical CO2 or lipid extraction, or a more traditional and less expensive solvent-based methodology like ethanol.
CBD isolate products
CBD isolate products differ from full-spectrum hemp extracts in that they are CBD-only, single-molecule formulations. CBD isolate can be derived through several processes that result in crystals containing CBD at high purity (99 percent and above is typically the goal). This is often then made into a powder. It allows for inexpensive incorporation into food and beverage or beauty products.
Isolates aren't the only form of CBD that can be easily incorporated into a food, beverage or beauty product. CBD that is encapsulated in a carbohydrate or lipid such as liposomal hemp extract are also choices for the food and beverage industry.
Sometimes CBD isolate companies claim their isolate is "whole plant," because they use various parts of the hemp plant for initial extraction. Some people use the terms "whole plant" and "full spectrum" interchangeably, but it's important to note, there is no "full-spectrum isolate." It's physically impossible to be both.
The powder form, cost and purity of isolates is alluring to a lot of manufacturers. The challenge with isolates is, studies show isolates lack the full range of hemp's compounds (full spectrum), meaning they lack the nutritive qualities of full-spectrum extracts and have been shown to be less effective.2
Isolates are typically produced in three to four phases. First is an extraction phase, likely a solvent-based process; the second phase further purifies the resulting extract. Then, additional distillation steps are taken to get higher levels of purification. Finally, the extract is typically taken through a reaction step with additional solvents.
Extraction methods for CBD
CBD is extracted using four primary methodologies, resulting in different outcomes with varied benefits to wellness: supercritical CO2 extraction, lipid extraction, ethanol extraction and hydrocarbon extraction.
Supercritical CO2 extraction
Frequently, full-spectrum hemp extract is extracted using CO2 extraction, the same extraction method used for other products like hops or coffee. In this process, CO2 combined with pressure replace the need for a solvent.
The CO2 extraction process in hemp is delicate because pressures need to reach specific levels without becoming too intense, at which point the synergistic compounds, such as terpenes, are at risk of breaking down. Many hemp extraction processes use supercritical CO2. Essentially, the pressure acts the same way a solvent would act without the disadvantages of using a solvent (certain solvents, such as butane, have shown safety implications with chronic use and overexposure3). Hemp CBD can be extracted from subcritical CO2 extraction, but this is unusual because of the lower yields of CBD in subcritical CO2.
Lipid extraction
Another less common, but solvent-free, extraction method is lipid extraction, where a fat (often MCT [medium-chain triglyceride]  or coconut oil) combines with pressure and time to "pull" the compounds from hemp. This method can be effective at producing a food-grade, full-spectrum hemp extract. Efficiencies in lipid extraction vary depending on the lipid extraction technique. Because of its safety profile, lipid CBD is a good choice for refrigerated or packaged CBD products, like those in Miron glass. Potential concerns include a shorter shelf life compared to other CBD extraction methods and reduced efficiency.
Ethanol extraction
Full-spectrum hemp can be extracted from ethanol. Ethanol is efficient at pulling cannabinoids and terpenes, but it is a cruder and less expensive extraction. Ethanol extraction can allow for a full-spectrum product, but because of heat exposure, the compound could suffer chemical changes. Ethanol extraction requires an additional process of evaporating and removing the ethanol. The ethanol removal process is typically done with heat and vacuum processes that, while important and effective, can be less efficient due to its more intensive process. Additionally, the heat exposure can cause decarboxylation and terpene loss,4 in addition to potential for other chemical changes related to heat.5 Given the unpredictable aspects of ethanol extraction combined with regulations surrounding ethanol storage and requirement to manage large levels of alcohol, ethanol extraction may only make sense for bulk producers with specific product profiles extraction.
Hydrocarbon extraction
While commonly used as a food ingredient extraction methodology, including corn, this inexpensive and potentially explosive method uses solvents such as butane, pentane or hexane.
In the hemp industry, this is typically seen with those that produce CBD isolate as opposed to a full-spectrum hemp extract. This is because it is the cheapest and most efficient method.
Chromatography
Another more expensive, and less commonly used, method to create an isolate from extract is chromatography, which uses an additional solvent to further separate the phytonutrients and plant material from the identified compound, in this case, CBD.
Brands looking to incorporate CBD into their natural products, should be cognizant of both the trends in CBD sourcing and extraction along with the customer experience. CBD owes its exciting future to the consumers who have experienced and shared the benefits. Consumers will have vocal reactions to CBD products that merely jump on the CBD bandwagon without considering customer expectations.
Gabriel Ettenson, president, Elixinol, is a wellness expert and entrepreneur. Prior to co-founding Elixinol, a seed-to-sale hemp extract company with distribution in 40 countries, Ettenson co-founded an innovative whole-body vibration fitness company and a physical therapy practice in New York. Gabriel first became interested in hemp as a functional food for his physical therapy patients, but once he was introduced to CBD, he committed himself to educating others on hemp CBD and making it accessible around the globe.
References
1. Blasco-Benito S et al. "Appraising the "entourage effect": Antitumor action of a pure cannabinoid versus a botanical drug preparation in preclinical models of breast cancer." Biochem Pharmacol. 2018 Nov;157:285-293.
2. Pamplona FA, da Silva LR, Coan AC. "Potential Clinical Benefits of CBD-Rich Cannabis Extracts Over Purified CBD in Treatment-Resistant Epilepsy: Observational Data Meta-analysis." Front Neurol. 2018;9:759.
3. Berzins T. "Health effects of selected chemicals 3: n-propane." Nord. 1995;28:175-195.
4. Ribeiro Grijo D, Vieitez Osorio IA, Cardozo-Filho L. "Supercritical Extraction Strategies Using CO2 and Ethanol to Obtain Cannabinoid Compounds from Cannabis Hybrid Flowers." Journal of CO2 Utilization. 2018;28:174-180.
5. Eichler M et a. "Heat exposure of Cannabis sativa extracts affects the pharmacokinetic and metabolic profile in healthy male subjects." Planta Med. 2012 May;78(7):686-91.
Subscribe and receive the latest insights on the healthy food and beverage industry.
Join 47,000+ members. Yes, it's completely free.
You May Also Like
---