Your Survival Guide to Protein
Your Survival Guide to Protein
Sales of functional foods and beverages enhanced with protein continues to rise. Protein ingredient options are also expanding—from pea, soy and other plant-based proteins to whey and casein animal-based proteins.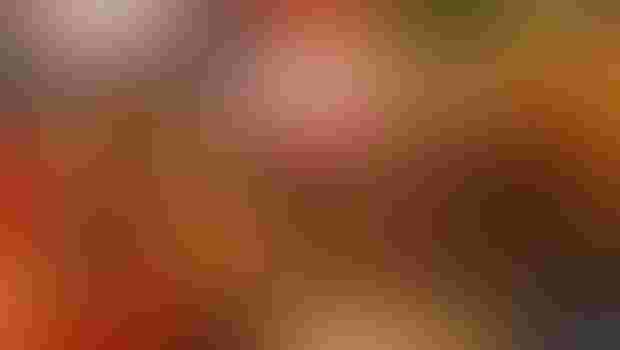 More and more, consumers are understanding the connection between protein and health—especially its ability to improve satiety, sustain energy, improve muscle development and retention, and manage weight. Therefore, the demand from consumers seeking products with protein to meet their nutritional and dietary needs continues to rise. The global protein market is anticipated to reach $24.5 billion in 2015, according to a 2011 report from Pathfinder Research Inc., High Springs, Florida.
Protein is a critical component for good health, and is considered a major structural component of the body and possibly the most important macronutrient for humans. Beyond the added nutrition and health benefits of protein, consumers are increasingly seeking to purchase functional foods, such as bars and dairy products, because they see them as being "good for you," and they satisfy demands for convenience and taste.
In addition to protein playing a large role in functional foods, it is also important to sports nutrition, mainly in beverage applications. It aids in muscle recovery and growth, supports healthy bones and joints, and aids immune function, among other benefits.
In addition to the popularity of functional foods and beverages, protein ingredient options are also expanding. But not all proteins are alike. There are two main types of protein hosts product developers can choose from: The first is animal-based proteins like fish, meat, eggs and various dairy-derived products like milk, casein and whey. However, the second type of protein, plant-based, has become an industry leader. In fact, soy dominates plant-based protein market in comparison to other varieties such as pea, rice, canola and wheat-based proteins. Improvements in technology and ingredient innovation, along with increased interest in sustainability and rising costs of dairy proteins, have fueled the development and attractiveness of protein ingredients derived from plants.
Protein offers food product developers a range of functional benefits, including extended shelf life, an alternative egg-replacement system, and flavor and texture profile management, as well as help with sugar reduction. The overall taste, cost and functionality of protein ingredients is extremely important for food product developers to consider.
In all, protein will continue to be an essential ingredient in functional foods and beverages. And food and beverage product developers should pay close attention to this trend and create functional protein-based products to help their health-conscious consumer reach their fitness and lifestyle goals.
To read more about protein, download the free digital issue: Survival Guide: Protein.
Subscribe and receive the latest insights on the healthy food and beverage industry.
Join 47,000+ members. Yes, it's completely free.
You May Also Like
---