Whey Protein, More Than Just a Simple Protein
Whey Protein, More Than Just a Simple Protein
Among protein sources, whey protein is one of the highest quality proteins. As a part of a higher protein diet, whey protein has been shown to be effective for weight management, to build lean muscle (with regular resistance exercise), to promote exercise recovery and to help maintain muscle mass as consumers age.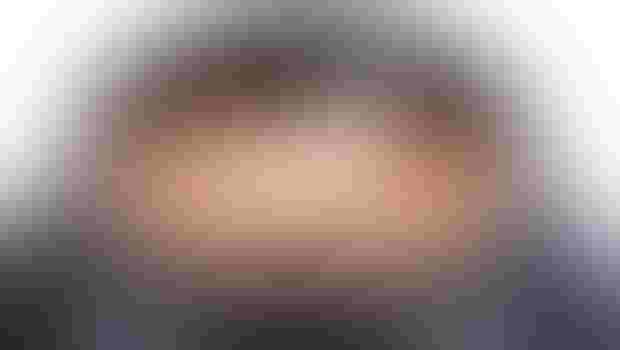 Protein is an essential nutrient the body needs each day to maintain muscle mass and help the body work properly. And, beyond this well-known role in building and maintaining muscle, protein controls many metabolic processes in the body. Protein also helps repair body cells and build and maintain bones.
Thus, protein remains one of the hottest ingredients of interest to consumers. They continue to look for protein in the foods they buy and use in meals, snacks and after workouts. In fact, 23 percent of adults say they are increasing the amount of protein in their eating plans. However, as current scientific evidence indicates, it is important for consumer to know not only about consuming diets higher in protein, but also about the quality of the protein consumed, because not all proteins are created equal. Many foods contain protein, but quality of this protein varies. High-quality or "complete" proteins, contain all the essential amino acids in the ratio needed by the body and are rapidly digestible.1 Accumulating scientific evidence suggests protein's health benefits can be greater if the protein consumed is high-quality-complete protein.2,3,4
Among protein sources, whey protein is one of the highest quality proteins; it is rapidly digestible and is naturally found in dairy. Whey protein, as a part of a higher protein diet, has been shown to be effective in weight management, building lean muscle (with regular resistance exercise), promoting exercise recovery and helping maintain muscle mass as we age.
Whey Protein and Weight Management
Obesity continues to be one of the biggest health concerns worldwide.5 Therefore, strategies aimed to effectively achieve and maintain a healthy body weight are a public health priority. Results from human studies indicate higher protein diets may help support weight management by preserving muscle and/or promoting the loss of fat during a reduced calorie diet.6,7,8 Studies have also shown that following a higher protein diet after weight loss may also result in less weight regained, with most of what is regained in subsequent months being muscle.9,10 Additionally, it is suggested that whey supplementation promotes satiety–the feeling of fullness.11 Thus, consuming high-quality whey protein as part of a diet higher in protein, may aid in weight maintenance by promoting satiety and by improving body composition.12 Some studies also suggest whey protein may be involved in the promotion of thermogenesis (production of heat by the body that results mainly from burning fat).13
Whey Protein and Exercise
Whey protein increases the rate at which the body makes lean muscle because it is one of the best sources of the essential amino acid leucine,14 which plays a key regulatory role in muscle protein synthesis. In fact, studies suggest protein's leucine content is crucial to effectively stimulate muscle protein synthesis.15,16 Research shows consuming whey protein in combination with resistance exercise can boost the rate at which the body makes lean muscle in comparison to other proteins, which may improve body composition.17 Moreover, the combination of protein intake and resistance exercise has been shown to be more effective at increasing lean muscle than either of the two alone, or than the combination of resistance training and ingestion of a carbohydrate or another protein source.18
Additionally, emerging evidence indicates consuming whey protein during and/or after exercise may help reduce muscle soreness and may improve muscle strength, support muscle function after fatigue,19,20,21 and, thus, may help facilitate performance in the next workout.
Whey Protein and Healthy Aging
Sarcopenia is defined as natural and continue loss of muscle mass and function, beginning in the middle years that can lead to frailty, increased risk of falls and difficulty performing daily activities.22,23 It is reported that beginning around 30 years of age there is an approximately 3 to 8 percent reduction in lean muscle mass per decade.24 Based on the current body of literature, sarcopenia may affect 20 percent of people in their 60s and 70s and nearly 50 percent of people over age of 80.25
With the aging population growing so rapidly, and with the estimation that by 2030 one in five U.S. residents will be 65 and older,26 it is becoming extremely important to help adults take action to stay healthy and strong.
The Institute of Medicine's report summarizing a workshop on Nutrition and Healthy Aging stated: "Maintaining muscle mass and strengths is important for older adults because reduced muscle strength is associated with mortality."27
Thus, a new perspective to help reduce risk of sarcopenia includes increasing the intake of high-quality whey protein, as part of a higher protein diet, in combination with routine exercise beginning in the middle-years (40 to 60 years old) to maximize lean body mass before its decline and help preserve muscle strength. Further, older adults can benefit from high-quality whey protein because it is convenient and easy to add to a variety of foods and beverages.
It is clear that whey protein is a high-quality, rapidly digestible protein that can provide diverse and multiple health benefits to consumers. Therefore, incorporating whey protein as part of a higher protein diet can help achieve the benefits a high-quality protein can offer.
Moises Torres-Gonzalez, Ph.D., is director of nutrition research at the National Dairy Council (NDC), where he serves as the subject matter expert in dairy proteins and dairy fat. His main role is to define the research strategies needed to build the scientific support to highlight the unique health benefits of whole dairy foods and dairy proteins. He is also part of the Scientific Sub-committee of the Whey Protein Research Consortium, where he participates in developing research strategies that will create a scientific foundation for whey protein's health benefits that ultimately lead to new marketing opportunities for whey protein/supplements.
Looking for more information on Whey Protein?
Moises Torres-Gonzalez, Ph.D., will present in the panel discussion "Protein: Market Potential, Sourcing and Assessment" as part of the Food Product Design track in the SupplySide West Education Program. The session will take place on Wednesday, Oct. 7, from 9 to 11 a.m. at Mandalay Bay in Las Vegas. Visit west.supplysideshow.com/panel-discussions.aspx for more information and to get registered.
References
1. FAO/WHO Expert Consultation 1991. "Protein quality evaluation report of the Joint FAO/WHO Expert Consultation held in Bethesda, MD. USA, in 1989." FAO FOOD and Nutrition Paper 51, Rome.
2. Rodriguez NR, Garlick PJ. "Introduction to Protein Summit 2007: exploring the impact of high-quality protein on optimal health." Am J Clin Nutr. 2008 May;87(5):1551S-1553S.
3. Moughan PJ. "Dietary protein for human health." Br J Nutr. 2012 Aug;108 Suppl 2:S1-2.
4. Devries MC, Phillips SM. "Supplemental protein in support of muscle mass and health: advantage whey." J Food Sci. 2015 Mar;80 Suppl 1:A8-A15
5. World Health Organization. Overweight and Obesity. Available at: http://www.who.int/gho/ncd/risk_factors/overweight/en/. 2008
6. Josse A, Atkinson S, Tarnopolsky M, Phillips SM. "Increased consumption of dairy foods and protein during diet- and exercise-induced weight loss promotes fat mass loss and lean mass gain in overweight and obese premenopausal women." J Nutr. 2011;141:1626-1634.
7. Baer D, Stote KS, Paul D, Harris G, Rumpler W, Clevidence B. "Whey protein but not soy alters body weight and composition in free-living overweight and obese adults." J Nutr. 2011;141:1489-1494.
8. Westerterp-Plantenga M, Nieuwenhuizen A, Tome D, Soenen S, Westerterp K. "Dietary protein, weight loss, and weight maintenance." Annu Rev Nutr. 2009;29:11.1-11.21.
9. Westerterp-Plantenga M, Lejeune M, Nijs I, van Ooijen M, Kovacs E. "High protein intake sustains weight maintenance after body weight loss in humans." Int J Obes. 2004;28:57-64.
10. Lejeune M, Kovacs E, Westerterp-Plantenga S. "Additional protein intake limits weight regain after weight loss in humans." Br J Nutr. 2005;93:281-289.
11. Anderson GH, Tecimer SN, Shah D, Zafar TA. "Protein source, quantity, and time of consumption determine the effect of proteins on short-term food intake in young men." J Nutr. 2004 Nov;134(11):3011-5.
12. Halton TL, Hu FB. "The effects of high protein diets on thermogenesis, satiety and weight loss: a critical review." J Am Coll Nutr. 2004; 23(5): 373-385.
13. Baer D, Stote KS, Paul D, Harris G, Rumpler W, Clevidence B. "Whey protein but not soy alters body weight and composition in free-living overweight and obese adults." J Nutr. 2011;141:1489-1494.
14. Devries MC, Phillips SM. Op cit.
15. Anthony J, Anthony T, Kimball S, Jefferson L. "Signaling pathways involved in translational control of protein synthesis in skeletal muscle by leucine." J Nutr. 2001;131:856S-60S
16. Churchward-Venne T et al. "Supplementation of a suboptimal protein dose with leucine or essential amino acids: effects on myofibrillar protein synthesis at rest and following resistance exercise in men." J Physiol. 2012;590:2751-2765.
17. Tang J, Moore D, Kujbida G, Tarnopolsky M, Phillips S. "Ingestion of whey hydrolysate, casein, or soy protein isolate: effects on mixed muscle protein synthesis at rest and following resistance exercise in young men." J Appl Physiol. 2009;107:987-992.
18. Volek JS et al. "Whey protein supplementation during resistance training augments lean body mass." J Am Coll Nutr. 2013;32(2):122-35.
19. Valentine RJ et al. "Influence of carbohydrate-protein beverage on cycling endurance and indices of muscle disruption." Int J Sport Nutr Exerc Metab. 2008;18(4): 363-78.
20. Romano-Ely BC, Todd MK, Saunders MJ, Laurent TS. "Effect of an isocaloric carbohydrate-protein-antioxidant drink on cycling performance." Med Sci Sports Exerc. 2006 Sep;38(9):1608-16.
21. Luden ND, Saunders MJ, Todd MK. "Postexercise carbohydrate-protein- antioxidant ingestion decreases plasma creatine kinase and muscle soreness." Int J Sport Nutr Exerc Metab. 2007 Feb;17(1):109-23
22. Berger MJ, Doherty TJ. "Sarcopenia: Prevalence, Mechanisms, and Functional Consequences." Interdiscip Top Gerontol. 2010; 37: 94-114.
23. Paddon-Jones D, Rasmussen BB. "Dietary protein recommendations and the prevention of sarcopenia: Protein, amino acid metabolism and therapy." Curr Opin Clin Nutr Metab Care. 2009; 12(1): 86-90.
24. Paddon-Jones D, Campbell WW, Jacques PF, Kritchevsky SB, Moore LL, Rodriguez NR, van Loon LJ. Protein and healthy aging. Am J Clin Nutr. 2015
25. Ibid.
26. Vincent Grayson et al. "The Next Four Decades, The Older Population in the United States: 2010 to 2050." Current Population Reports, 2010; p25-1138, U.S. Census Bureau, Washington, DC.
27. IOM (Institute of Medicine). Nutrition and Health Aging in the Community: Workshop Summary. Washington, DC: The National Academies Press. March 2012; 93.
Subscribe and receive the latest insights on the healthy food and beverage industry.
Join 47,000+ members. Yes, it's completely free.
You May Also Like
---