Protein trending in sweet and savory snacks
Protein trending in sweet and savory snacks
Protein-packed snack bars, toaster pastries, cookies, crackers, candies and crispbreads are experiencing sales growth, especially when paired with allergen-free or gluten-free positioning.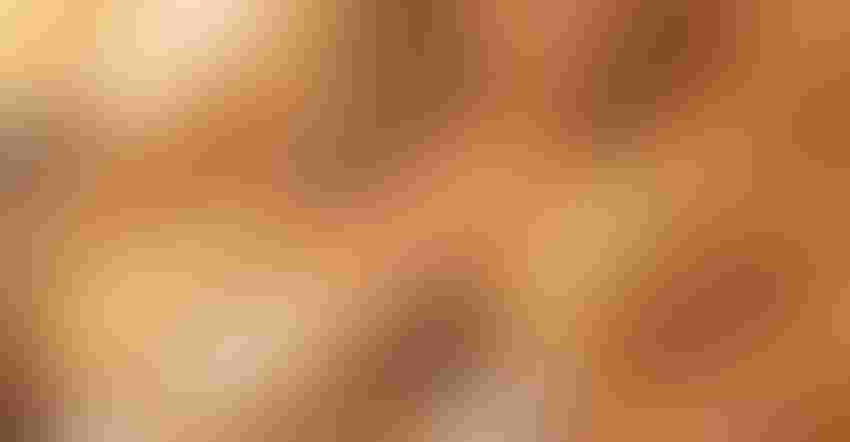 Snacking has long held a bad reputation in the health and wellness community and been a point of contention among professionals working in the industry who can't seem to agree on one simple idea: Is snacking bad for you?
At one time, mainstream snacking options were broken up into pretty much three categories: diet-oriented 100-calorie snack packs and granola bars, greasy crunchy chips, or sugar-packed and artificially dyed children's snacks. These options typically left consumers unsatisfied, unfulfilled and still looking for something to help meet their daily cravings.
Today, snack aisles have done a complete 180—with many brands offering products packed with functional ingredients and formulas that conform to dietary restrictions, from gluten-free to plant-based. One specific trend hitting the shelves and cornering the market is protein-packed snacks aimed at keeping consumers fuller for longer and helping them achieve their fitness goals. When thinking about snacks that are a good source of protein, jerky/meat snacks, protein bars and mixed nuts are often top of mind, as those are the options many consumers are used to. However, other categories have started hopping on the bandwagon and competing with the old staples.
Like what you're reading? To access this article in its entirety—as well as related content—click the link to check out the protein digital magazine.
Curbing the sweet tooth
Cookies and snack bars, while not always considered the healthiest of snacks, are commonly found stocked in household pantries to add to packed lunches or as an at-home midday indulgence. These sweet treats are one of the highest-growing categories integrating protein, at 1,727% growth and $2.6 million in total revenue for goods offering 20 to 24 g of protein per serving. Specifically, everyone's favorite breakfast option in middle school, toaster pastries, are growing at 1,101% and $1.69 million in revenue. Offering a little bit less protein, cookies with 10 to 14 g of protein are growing at 125.3%, with top flavors being chocolate and holiday-favorite snickerdoodle. With an estimated 1 in 13 children affected by food allergies, according to CDC, providing allergen-free snacks is important to consumers. Cookies and snack bars offering more than 10 g of protein per serving and that are free from the eight major allergens are growing at 98%, showing that shoppers are picking up these options at the store.
This time of year, one snack on almost every consumer's mind is candy. The sweet treats are being innovated in many ways, from form and flavor to added functional ingredients. Chocolate candy offering 10 to 14 g protein is growing at 33% with $22.93 million in total revenue, and one of the top product types for this protein range is chocolate-filled cups at 70%. The same candy type with less protein (0.5 to 9 g) is declining at 6.9%, as shoppers begin to opt for the protein-filled counterparts.
Filling savory snacks
In the time of charcuterie boards, butter boards or any other board trending on social media, few snacks have become as important as crackers for hosting a get-together. Cheese and crackers are quintessential snacks, and shoppers are increasingly interested in crackers that provide a decent amount of protein. Crackers and crispbreads with 30 g or more of protein are growing at 192% with $1.97 million in revenue, all of which is coming from crackers made from rice and alternative grains. Not only do these crackers have plenty of protein to go around, but they can often be a great option for those who follow a gluten-free diet.
Editor's note: The full version of this article appears in the protein digital magazine; click the link for more.
Haleigh Resetar is a West Virginia native and graduate of West Virginia University with degrees in journalism and integrated marketing communications. Before joining SPINS as a corporate communications specialist, she worked on the communications teams in higher education and health care institutions. As a member of the SPINS marketing team, she manages the social media profiles for SPINS and ClearCut Analytics accounts, contributes content to the company blog, and acts as the primary contact for media data requests.
Subscribe and receive the latest insights on the health and nutrition industry.
Join 37,000+ members. Yes, it's completely free.
You May Also Like
---