Protein: The Healthy Aging Nutrient
Protein: The Healthy Aging Nutrient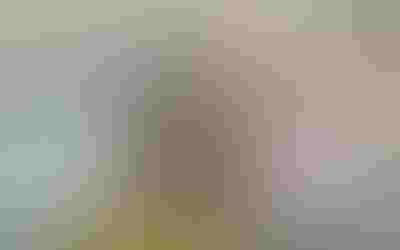 Protein is experiencing a bit of a renaissance of late, marked by a proliferation of products across many categories. While protein consumption is often associated with younger consumers, much of the latest media attention is targeting the aging Boomer generation. Research is also revealing that as a person ages, the amount of protein needed to keep their internal systems working properly is greater than at younger ages.
The Perceived Need for Protein
Protein furnishes the body with what it needs to maintain muscles, organs, hair, tissues, skin, enzymes and more to keep it running efficiently and looking healthy. It also plays a role in weight loss and weight managementhelping to drive fat release, lessening fat storage and increasing the bodys metabolic rate. Therefore, not only is protein necessary for everyday functionsits key to healthy aging.
Unlike some ingredients such as fiber or whole grains, which consumers find difficult to integrate into their diet, most people get enough protein in their diet. Protein is a macronutrient, so the body needs sufficient amounts to draw on when it needs more. In essence, it is important that a consumers diet maintains a steady influx of healthy sources of protein. In addition, certain groups of consumers, such as vegans, dieters, vigorous exercisers or athletes, and older consumers may be getting insufficient amounts due to diet choices or increased activity levels.
With all these factors in mind, it is not surprising consumers perceive a need to add or get more protein in their diet. In fact, almost three out of five consumers (59 percent) indicated they would like to get more protein in their diet.
Meat, fish and eggs are by far the most preferred sources of protein for todays consumer (82 percent), followed by dairy (51 percent), nuts/seeds (48 percent), legumes (30 percent) and soy (10 percent).
However, there appears to be a push for protein in more convenient formats, as evidenced by the expansion of protein-enriched foods across nontraditional categories such as Kashis protein-enriched cereal. This expansion may be one indication that the value of protein is emerging beyond the bodybuilding crowd and being recognized and accepted by the more health-oriented mainstream.  
Functionality of Protein
Consumers are increasingly looking for ways to advance their health, including losing weight, boosting immunity, increasing energy, building/maintaining muscle and healthy cells, and improving appearance (hair, skin, nails)all benefits of protein and all opportunities for protein-rich products.
However, most consumers are unaware of the spectrum of benefits of protein. While almost half relate protein with building muscle, significantly fewer associate protein with weight management, skin health, immune support or anti-aging.
Increasing education around the benefits will help to expand the protein opportunity beyond muscle building and into the realm of health promotion, disease prevention and anti-aging.
Protein for Anti-Aging
Anti-aging is a strong growth opportunity for protein and one which has yet to scratch the surface. A recent article in the Journal of American College of Nutrition reported because older adults dont metabolize protein as efficiently, they need at least 15 percent more than younger cohorts. It also revealed inadequate protein intake contributes to increased skin fragility, decreased immune function, poorer healing and longer recuperation from illness.
Studies such as the positive effects of rice-bran proteins on wrinkles; vegetable proteins on blood pressure; whey protein on immunity; and proteins linked to Parkinsons, obesity and diabetes represent the tip of the iceberg in aging protein research. Even further, protein products such as YouTonics, which is marketed as concentrated protein collagen, is delivering this message in a more consumer-friendly tone by positioning its supplemental protein to give you what nature once didliquid collagen you need to look and feel better, younger, stronger and more energetic." Companies that are bridging the gap between science and the consumer with relevant communications are likely to gain a foothold in the market.
Opportunities for protein span all ages. However, the aging Boomer demographic is helping to drive the growth of new products and services aimed at healthy aging across almost every imaginable category. Because the desire for health" encompasses both outward appearance, and inward health and condition management, almost every category will be affected by this tidal wave of Boomers. Protein-rich products are positioned squarely within the realm of anti-aging and are primed for tremendous growth as the healthy aging trend will infiltrate the lifestyles of even the youngest generations as it moves from a niche opportunity to a mainstream way of life.
Steve French, managing partner, Natural Marketing Institute (NMI) has more than 25 years of strategic marketing, business development and management experience.
Subscribe and receive the latest insights on the healthy food and beverage industry.
Join 47,000+ members. Yes, it's completely free.
You May Also Like
---