Protein Powers: New Product Innovation
Protein Powers: New Product Innovation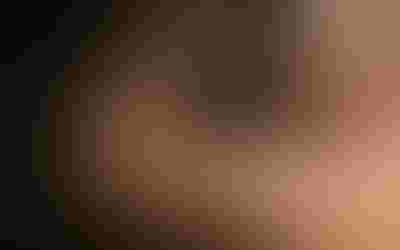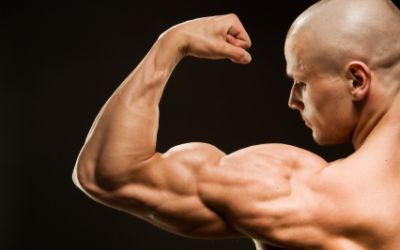 Almost every year brings a new wave of packaged foods and beverages transfixed on one nutrient or another. Not long ago, fiber and whole grains were the toasts of the town. Today, protein is the new powerhouse nutrient for packaged food and beverage products, with a dizzying array of new items hitting the market in just the last six months.
How hot is protein? The percentage of new food and non-alcohol beverage products launched in the United States making a high protein" claim is currently running at its highest level in four years. Through the first four months of 2013, Datamonitor Consumers Product Launch Analytics database of new products reported 6.3 percent of new U.S. food and non-alcohol beverage products have made a high protein claim. Thats up dramatically from the 4.6 percent of products making a high protein claim in 2012 as well as the 4.2 percent and 5.6 percent of launches making similar claims in 2011 and 2010, respectively. Protein is also rocking the sales charts. General Mills Nature Valley Protein Bars hit USD$95.7 million in sales in 2012, grabbing the number eight spot among the top 10 new food and beverage brands of the year, according to Information Resources Inc.
How did protein become the new it" nutrient? Protein is a multi-tasking nutrient for multi-tasking times. Not only is it seen as helping to build muscle mass, but it is also viewed as a powerful weight management tool. The International Foods Information Councils 2012 Food & Health survey revealed 69 percent of American consumers either agree strongly" or agree somewhat" that protein helps people feel full. And 88 percent of consumers agreed that protein helps build muscle. These benefits are fanning interest in higher protein products at the supermarket. The 2012 Shopping for Health survey logged a 10-percentage point increase since 2009 in the number of U.S. consumers saying they are concerned about protein content on product labels. To put that into perspective, concern over whole grain content actually dropped four percentage points between 2010 and 2011, while fiber content saw a 1-percentage point decline in interest.
Proteins rise is at least partly due to tremendous interest in Greek yogurt, which traditionally uses more milk than regular yogurt, driving up protein content. About one-third of Americans have tried Greek yogurt, a number that has shot up by nine percentage points since 2010, according to the Shopping for Health 2012 survey. That number could keep expanding as introductions such as Powerful Yogurt, a high-protein Greek yogurt launch from Powerful Men LLC that is directed at men (hence its nickname brogurt"), have the potential to pull men into a market thus far dominated by women.
Greek yogurt is even influencing launches outside of refrigerated yogurt. Frozen yogurt has gone Greek" with novelties such as Yasso Frozen Greek Yogurt Bars, new from Apollo Food Group with 6 grams of protein per bar. Pro Yo High Protein Frozen Yogurt from Santa Barbara, CA-based Twin Cups LLC is a tube-packed yogurt that can be eaten with one hand. Each tube has a whopping 20 grams of protein. More proof that frozen yogurt is jumping on the high-protein bandwagon comes from the fact that 44.4 percent of new U.S. frozen yogurt introductions from 2011 to 2012 made a high-protein claim, according to Product Launch Analytics. This figure drove frozen yogurt to the number two spot for food or non-alcohol drink categories making high protein claims, just after meat substitutes.
But the Greek yogurt story goes beyond frozen yogurt. The newest trend is to leverage Greek yogurt into other foods. Green Mountain Farms Greek Cream Cheese & Greek Yogurt from Enosburg Falls, VT-based Franklin Foods has twice the protein and half the fat of regular cream cheese. Eat Well Enjoy Life Hummus with Greek Yogurt has half the fat of regular hummus while Tropical Greek Yogurt Covered Pretzels from Columbus, OH-based Tropical Fruit & Nut has twice the protein" (5 grams) of the leading brand yogurt pretzels."
Knowing the source of protein is becoming a key concern, as plant-based proteins win interest from consumers seeking to avoid animal-based proteins. Pea protein in particular is gaining with innovations like Larabar Alt (as in alternative") Fruit and Nut Bar from General Mills Small Planet Foods unit. Botan Plant Protein Beverage uses pea protein in a drink said to deliver 25 percent of the daily value of protein. Product labels note that the drink has no whey or soy ingredients, and it is marketed as a refreshment drinknot a shakewith flavors such as Pineapple-Coconut and Tomato-Lemon.
Protein-rich grains and seeds seem especially well-suited to fortifying categories like salty snacks, breakfast cereals and more. Snikiddy Eat Your Vegetables Vegetable Chips from Snikiddy LLC are made with navy beans and claim to have two and a half times the protein of most vegetable chips. Sneaky Snacks Baked Super Puffs continue the stealth health" trend with a corn and bean-based snack that has 5 grams of protein per serving. Cereal is on board with Post Great Grains Protein Blend Cereal with 8 grams of protein per serving. Even pizza is getting into the act. Vitalicious VitaPizza Crispy Thin Crust Pizza is low in calories, yet has 15 grams of protein per serving. Another plant protein just starting to make an appearance on the market is algae-based protein. Naked Green Machine 100% Juice Smoothie contains blue green algae, an ingredient that contains up to 70-percent vegetable protein and is one to keep an eye on.
Amid this innovation, one part of the market that seems to be left out is high protein products for older consumers. Muscle mass peaks around age 25, and tends to decline rapidly with age. This condition, known as sarcopenia, can result in a loss of mobility, immunity and more. And while the condition cannot be reversed through higher protein consumption, it can be slowed. But many older consumers arent consuming enough protein to slow the condition. According to Christine Steele, Ph.D., director of science, innovation and education of Abbott Nutrition, 40 percent of adults 70 years of age and older do not meet the required daily allowance (RDA) for protein. Many of these individuals have trouble swallowing, and do not eat full meals as a result. Future protein fortification innovation may focus on these consumers, but this market is quiet for the time being.
Tom Vierhile is the Innovation Insights Director for Datamonitor Consumer (datamonitorconsumer.com). Tom can be reached at (585) 396-5128, [email protected], or on Twitter at @TomVierhile. Part of Informa plc., the Datamonitor Group (datamonitor.com) is a provider of premium global business information, delivering independent data, analysis and opinion across various industries.
Subscribe and receive the latest insights on the healthy food and beverage industry.
Join 47,000+ members. Yes, it's completely free.
You May Also Like
---