Protein ingredient and sustainability considerations
Protein ingredient and sustainability considerations
Finding the right protein—or blend of proteins—to add to a food, beverage or supplement requires consideration from multiple angles. Sustainability hasn't always been one of them.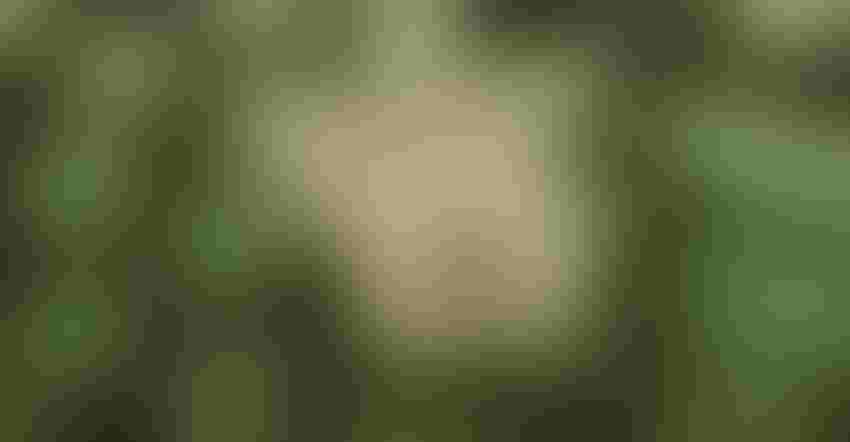 From the day the company first launched, protein powder brand Natreve has made sustainability a primary focus. This commitment includes a slew of partnerships and certifications—among them the environmental one-two punch of claiming to be "the world's first plastic neutral and carbon neutral wellness company."
This broad approach continues with the brand's wide variety of offerings. Not only does the company offer "100% grass-fed whey isolate," but it also features vegan protein powder made with a blend of organic pea, pumpkin seed and brown rice.
While it's not unusual for a company to hedge its consumer bets with both animal-based and plant-based products, Natreve takes it a step further, also offering "mooless" animal-free whey made with precision fermentation. On its website, the company claims the ingredient uses "a fraction of the energy and water needed for traditional animal and dairy farming."
Company founder and president Roland Radu thinks it's perfectly logical for Natreve to have its thumb in so many proverbial protein powder pies, especially given they all support the sustainability mission. "We are big supporters of finding solutions that come with a solution for climate action—that offer solutions to continually provide products that are not only efficacious, but perform equally or better than what the current supply chain is allowing," he explained. "That's why we try to scale a lot of these efficiencies to make sure that everyone will have accessibility to food and nutrition."
Natreve is one of many companies seeking to appeal to the growing sustainability-driven consumer demographic.
According to First Insight's 2022 report, "The Sustainability Disconnect Between Consumers & Retail Executives," 72% of consumers claim sustainability is a "very to somewhat important" purchase consideration. To chase this earth-friendly trend, it only makes sense that food and supplement makers look to their ingredient suppliers for sustainable solutions. The protein space is no exception.
However, the protein space is complex. Finding the right protein—or blend of proteins—to add to a food, beverage or supplement requires consideration from multiple angles. Amino acid levels need to be considered, as do digestibility, flavor, texture, format, cost, consumer needs, consumer perception, supply chain security, and a host of other factors on the table—and that doesn't even include sustainability. But once sustainability is in view, it's not as easy as making sure a product's packaging can go in the recycle bin—and even then, is recyclable packaging the best option?
It all begs the question, "What is sustainability, exactly?"
According to the First Insight report, consumers don't have a clear answer. When asked why they prefer sustainable brands, 23% of consumers wanted to reduce production waste, 22% wanted to reduce carbon footprint, 17% were concerned about animal welfare, 7% did it for virtue signaling (to be recognized as a good person), and 29% did it to improve the environment—which seems to be a catch-all that includes the first four points.
"Sustainability is like the wild, wild West," stated Michael DePanfilis, VP of marketing at Lemnature Aquafarms, which produces protein and fiber from water lentils. "Everyone is creating their own sustainability story—but there are some best practices responsible companies can follow."
This is the body on protein
Anthony Almada, president and CSO of nutrition think tank IMAGINutrition Inc., suggested no one has actually defined sustainability. "There are many edges to the topic—some of them rounded off or obscured. But if we're talking about the utility of protein and sustainability within the same sense, we have to take into account essential amino acids (EAAs)," he said.
To Almada's point, the primary role of protein is to provide the nine EAAs the human body can't create on its own. Because these amino acids work together, a certain amount of each one is necessary to function properly. When a protein source contains all nine amino acids in sufficient amounts, it's referred to as a complete protein.
In addition to amino acid composition, the protein's digestibility also warrants consideration. A few metrics are available to measure these two factors, including protein efficiency ratio, biological value, net protein utilization, and protein digestibility correction amino acid score (PDCAAS). The latter was the preferred metric in the U.S. for years,1 but recently a newer metric—the digestible indispensable amino acid score (DIAAS)—has risen in prominence, thanks in part to support from the UN's Food and Agriculture Organization (FAO), as well as the World Health Organization (WHO).2
The difference between the two is that PDCAAS samples come from feces. DIAAS samples come from the ilium, or the final part of the small intestine, which can provide a more accurate picture of how the protein interacts with the digestive system.
FAO recommends any food with a DIAAS of 100 (sometimes listed as 1.0) or more be considered an "excellent" source of protein, whereas 75 to 99 (.75 to .99) is considered "good."
While these scores play an important role for helping organizations like FAO and WHO meet global nutritional needs, nailing the DIAAS with every protein a person consumes isn't that important, provided someone is generally healthy and eats a balanced diet. "For healthy adult omnivores with moderate physical activity in developed countries, it's likely that they're getting more protein than they need, so the nutritional quality of the protein is less important," explained Simon Loveday, principal investigator at Singapore's Agency for Science, Technology and Research (A*STAR). "However, protein quality is important for groups that have a higher need for protein, or may be getting only just enough protein in their diets."
Animal-based proteins tend to be complete and have higher DIAAS, while plant-based proteins tend to be low in one or more EAAs. This is why many protein formulas incorporate a variety of plant-based sources. The goal is to assemble a complete or near-complete protein—thus increasing the DIAAS.3 Oftentimes, legume protein (pea, fava bean, etc.), which can be low in methionine, is blended with grain protein (rice, barley, etc.), which can be low in lysine, to create a DIAAS-boosted suite of EAAs.4
To read this article in its entirety—which includes information on formulating with protein, sustainability considerations and a plethora of protein ingredient options—visit the "New paths for protein" digital magazine. The issue also delves into precision fermentation and other protein market influences.
Denis Faye, MS, is a nutrition communications consultant, journalist and athlete committed to changing people's lives for the better. He has written for dozens of publications including The New York Times, The Los Angeles Times, Outside, Men's Health, and Men's Journal. You can read his sports nutrition ramblings at denisfaye.substack.com.
References
1 Schaafsma G. "The protein digestibility-corrected amino acid score." J Nutr. 2000;130(7):1865S-1867S.
2 Marinangeli CPF et al. "Potential impact of the digestible indispensable amino acid score as a measure of protein quality on dietary regulations and health." Nutr Rev. 2017;75(8):658-667.
3 Dimina L et al. "Combining Plant Proteins to Achieve Amino Acid Profiles Adapted to Various Nutritional Objectives-An Exploratory Analysis Using Linear Programming." Front Nutr. 2022;8:809685.
4 Herreman L et al. "Comprehensive overview of the quality of plant- And animal-sourced proteins based on the digestible indispensable amino acid score." Food Sci Nutr.  2020;8:5379-5391.
Subscribe and receive the latest insights on the healthy food and beverage industry.
Join 47,000+ members. Yes, it's completely free.
You May Also Like
---