Using Interactive Packaging to Attract Customers
Using Interactive Packaging to Attract Customers
Interactive packaging, coupled with technology such as augmented reality and QR codes, is enabling manufacturers to inform, educate and speak to their target prospective customers.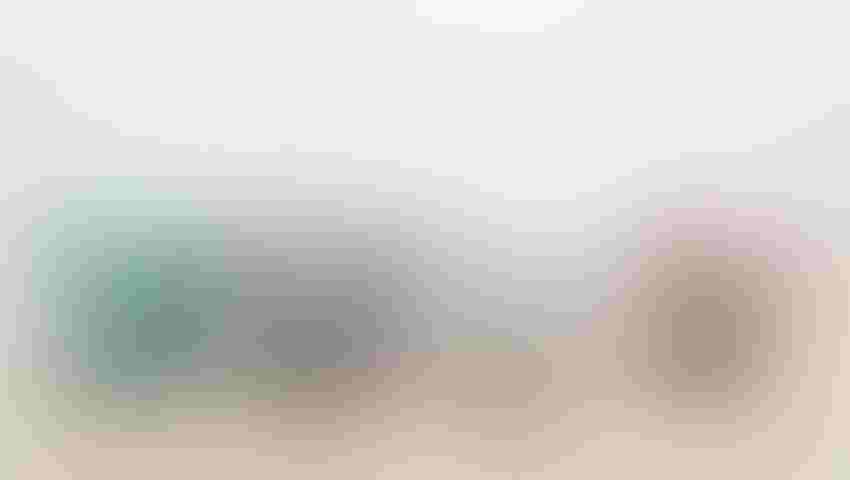 Most people have walked through a big box store and been offered a food sample to taste, or held a mobile device or played with the latest electronic gadgets while visiting a computer retailer. Many stores provide customers with the opportunity to not just see but taste, experience and engage with the products they sell. There's a good reason for this. A 2009 study showed that once consumers have a product in their hands, they are more likely to purchase that product (J Consum Res. 2009;090324152441041 DOI: 10.1086/598614).
The researchers found that "merely touching an object increases the feelings of ownership a person has for the object. This, in turn, results in a person being willing to pay more for most objects that they touch versus objects that they cannot touch."
The goal then is to get the consumer to pick up a product. Brand holders can grab the attention of the consumer with bright colors and shiny foils. But what if they could go beyond touch and inform, educate and speak to their target customers?
Apple's Contribution to Interactive Packaging
The proliferation of cell phones has made it possible to interact and engage with consumers at the shelf and beyond. And, Apple's latest operating system, iOS 11, will make this even easier.
By embedding a quick response (QR) code reader into the camera's software, Apple has eliminated the need to download an app. And, with the integration of augmented reality into the operating system, it will soon be even easier for consumers to interact with labels and packaging.
These upgrades to the Apple iPhone suggest interactive packaging is the future of marketing. It won't be long before these same features appear in mobile devices from other manufacturers.
QR Codes and Interactive Packaging
Even before Apple's new operating system, a company could engage consumers at the shelf with QR codes. These codes have moved in and out of style during the past few years.
To be more visually appealing, companies have found ways to integrate logos and images into the QR code itself. For example, Adcraft Labels incorporated its logo, the ink dot, as part of its QR codes. Scanning the code pulls up an ad for the company that creates the codes. After four seconds, the browser redirects to the Adcraft Labels website. Companies that purchase the QR code creation service in turn remove the first ad from the user's experience.
When making a purchase, most people ask themselves, "What's in it for me?" Thus, a strong call to action, perhaps a discount, must be evident on the product's label and packaging. Also, the code will be triggered on a mobile device, so the landing page to which the user is directed must be easy to navigate on a cell phone or tablet.
Augmented Reality and Interactive Packaging
A recent coupon mailer from Costco included an augmented reality (AR) experience. AR offers a way for increased interactivity with print materials including labels or packaging. Much like QR codes, the consumer must download an app in order to participate in the experience.
The Costco mailer used a generic app which can be downloaded for free from most app stores. AR software can also be built into a manufacturer's app.
Interactive Packaging and Product Differentiation
In addition to mailers and print pieces, AR is an effective way to differentiate a product on the shelf. PopWhite, a U.S.-based oral hygiene company, uses AR to help consumers understand the difference between its tooth-whiting product and other products on the shelf.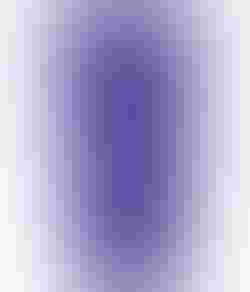 Conventional whitening products rely on peroxide, a type of bleach, which contributes to the wearing down of tooth enamel and may cause tooth sensitivity. PopWhite uses an entirely different process.
To help the consumer understand how its point of differentiation, the company encourages consumers to use the Layar app.
Once the app is downloaded, the consumer opens the app, points a mobile device at the PopWhite label and taps the screen to scan the label. A video explaining the advantages of using the product begins to play. In addition, the user can click a button to buy the product or connect with the company's social media channels. In the bottom-left corner of the screen, there's an icon that when touched will "pop" out the video and buttons so the user does not have to keep the mobile device pointed at the product.
Interactive Packaging and Quality Assurance
When promoting nutraceuticals and dietary supplements, companies need to instill confidence in their brands. Consumers want to be assured they are buying a safe and effective product. A great way to convey this information is with a video showing the manufacturer's production facilities or video testimonials regarding the product.  With AR, that information can be provided at the point of sale.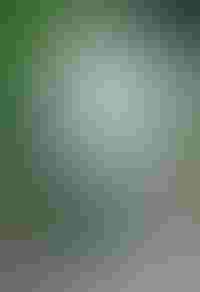 AR also allows a company to offer additional products to prospective customers. As an example, the Layar app can be used to scan the label of the pictured Açai bottle. (The mobile device must be placed close to the photo so the bottle fills the screen.) If the user touches the mobile device screen, a photo will appear. Swiping left reveals additional photos of products available from the manufacturer. Touching any of those photos sends the user to the landing page on the manufacturer's website for that particular product.
AR goes way beyond just playing videos and providing links to websites. A brand can include games or even have a dinosaur walk through its office. A quick search for "augmented reality" on YouTube will show numerous ways AR is used in marketing.
Interactive packaging is the future. It encourages consumers to pick up, engage and interact with a product. Educating consumers by providing useful information about a product will set a company apart from its competitors. And, as the research shows, once the consumer has a product in hand, their feelings of ownership and their willingness to pay more will increase.
Ken Collins is vice president of sales and marketing at Adcraft Labels. He enjoys working with people and organizations of every type, size and industry. Having worked in most roles of the production and supply chain process—from purchasing and planning to top-level management of large manufacturing and distribution facilities—Collins knows how to help people improve, reinvent and take a product from concept to the retail shelf. Assisting clients in overcoming the challenges they face is where he finds his inspiration and success.
Subscribe and receive the latest insights on the healthy food and beverage industry.
Join 47,000+ members. Yes, it's completely free.
You May Also Like
---