Creating a compostable stand-up pouch
Creating a compostable stand-up pouch
A collaboration of forward-thinking food and packaging companies have come together to research and develop a compostable pouch that reduces our industry's plastic footprint.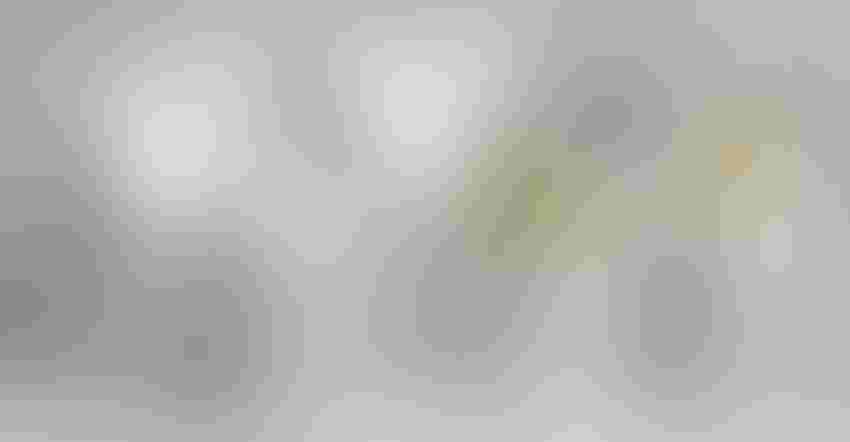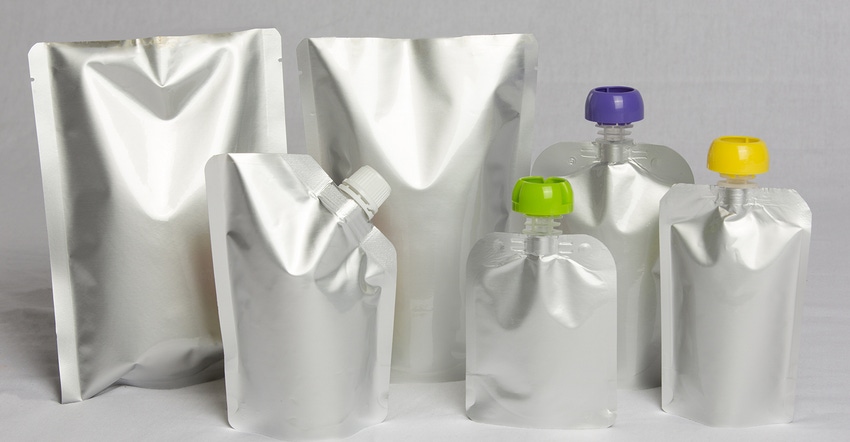 Six years ago, One Step Closer to an Organic Sustainable Coalition (OSC2) gathered 50 companies together at Natural Products Expo West to discuss an elephant in the room we were all facing: packaging waste. Alter Eco Foods, Numi Tea, Nutiva, Plum Organics, Whole Foods Markets, Gaia Herbs and many others came together. These companies had a lot to be proud of—All of them were distributing packaged food nationwide and had grown into profitable businesses while maintaining deep roots in ethical purity.
However, every time they did production runs and ordered truckloads of products, they felt the burden of contributing to the biggest source of the waste stream in the America. The thoughtfully sourced, sustainably produced products they were proud of were packaged in flexible plastic—in other words, trash.
These are not the only companies facing this challenge. As more consumer packaged goods (CPG) companies started using flexible plastic pouches to package food, the stand-up pouch market grew at a 9% clip each year between 2006 and 2012, according to the 2018 report "Pouches in the U.S." from the Freedonia Group. The shift made sense: Plastic pouches use less air space and are more logistically efficient.
The U.S. alone uses more than 26 billion plastic pouches every year, according to the "Stand-Up Pouches, 2015 to 2019" report from Packaging Strategies, but not one ounce of the flexible pouch material is decomposable or recyclable. This means that when a consumer disposes a conventional petroleum-based plastic pouch, it is sent directly to the landfill—they cannot be recycled or reused. These flexible plastic pouches are particularly concerning because they are a fusion of different petro-based plastic layers, which are impossible to separate and, therefore, cannot be recycled.
As a result, in 2015 containers and packaging made up the largest portion of municipal solid waste generated at almost 78 million tons (29.7 percent), according to the "Advancing Sustainable Materials Management Fact Sheet" from the Environmental Protection Agency (EPA).  If all the flexible plastic pouches that currently sit in landfills worldwide were stacked on top of one another, they would equate to 48,000 miles, according to the Packaging Strategies report—a distance that could circumnavigate the earth twice over.
Alter Eco and Numi Tea, among hundreds of other ethical food companies, were operating in isolation to lessen the environmental impact of packaging, long before any packaging vendors considered investing in such changes.
The full version of this article will appear in INSIDER's September digital magazine, "Packaging: More than meets the eye," which will appear on this site September 17, 2019.
Lara J Dickinson is OSC2 executive director & co-founder and Climate Collaborative co-founder.
Packaging at SupplySide West
Learn more about sustainable packaging solutions from Lara Dickinson during the "Sustainable, Safe and Sanctioned Packaging for CPG Brands" session on Friday, Oct. 18, 2019 at 9:00 am at SupplySide West in Las Vegas. You can also listen to Lara's recent interview with INSIDER editor-in-chief Sandy Almendarez here. 
Subscribe and receive the latest insights on the healthy food and beverage industry.
Join 47,000+ members. Yes, it's completely free.
You May Also Like
---