Co-packing workshop talks creating solid partnerships from A to Z
Co-packing workshop talks creating solid partnerships from A to Z
Expert tips, common pitfalls to watch out for and step by step instructions on brand/co-packer relationships were all part of the uber-practical Supply Side West workshop.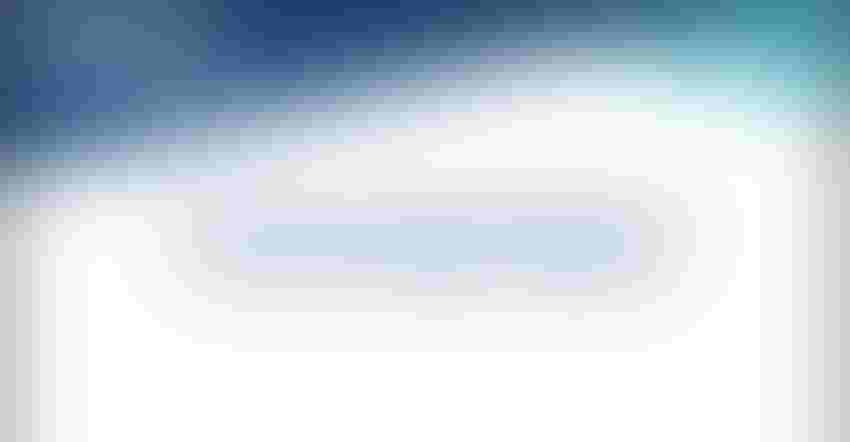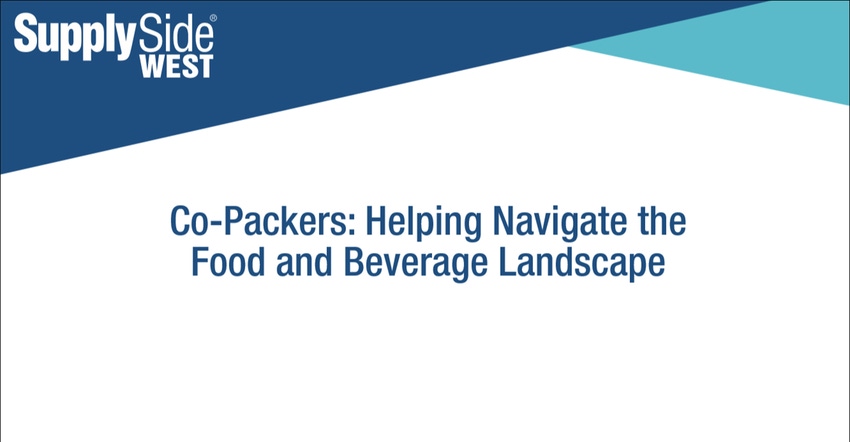 The $3 trillion food and beverage industry is showing no signs of slowing down. On the contrary, growth, innovation and inspiration are the name of the game in this ever-evolving market as brands try to stay ahead of consumer demands and an industry often at the mercy of the latest trends.
When it comes to bringing a new idea to market, partnering with a co-packer can be a great option for brands looking to manufacture their products faster, better and more efficiently. But navigating this relationship can bring its own series of pitfalls and risks, and both brand and co-packers need to be sure that their goals are aligned in order to build trusting partnerships.
Bur where to start? The SupplySide West 2019 workshop "Co-Packers: Helping Navigate the Food and Beverage Landscape," provided an ideal resource in this respect, as evidenced by the many brands and even co-packers in the audience. This two-hour workshop offered a practical look at these partnerships from start to finish, focusing on topics such as the role of co-packers in the food and beverage manufacturing process, how to find a co-packer that suits the needs of a brand, ingredient sourcing and supply chain management, and quality assurance, among other themes.
First up was Daniel La Faver of Whole Brain Consulting, whose talk entitled, "How to Choose a Co-Packer Whose Priorities Align with an F&B Brand," examined the multiple factors that brands should keep in mind when looking for a manufacturing partner. According to La Faver, some of the most critical things to initially look for are a co-packer's QA and QC track records, including several years of food safety audits, as well as non-conformance and corrective action reports. From there, a brand should make sure that the manufacturer can handle its production requirements, as well as discuss important issues such as who is responsible for product certifications and packaging call-outs.
Questions concerning ingredient procurement, including conducting an audit of the co-packer's supply chain, are also important things to consider when entering into a partnership with a co-packer, along with minimum order quantities, minimum runs and scalability. And finally, when addressing different red flags that brands should look for in co-packing contracts, La Faver stressed that brands should NEVER surrender their SKU, IP, formula, UPC or Item Numbers.
Every contract is a negotiation
Continuing with the theme of contracts, this presentation was followed by that of attorney Gregory D. Miller, a partner at Rivkin Radler LLP and the head of the firm's Intellectual Property Practice Group. For those looking to enter into a co-packing agreement, Miller's presentation gave in-depth insight into practical information about contract negotiation, with the goal of answering the question: How does an F&B brand ensure that its deal has good terms and that it can retain bargaining power? Topics he addressed included: scope of the agreement, structure of agreement, exclusivity, quality control, acceptance and rejection of purchase orders, cancellation and modification of purchase orders, minimum purchase commitments, inspection and acceptance of goods, pricing, term and termination, product warranties, intellectual property, confidentiality and trade secrets, inspection and audit rights, insurance and indemnification.
Finding the right sourcing model
Finally, Fresca Foods' sr. vice president Glenn Steiner, wrapped up the session with a talk entitled, "Supply Chain Considerations and Ingredient Sourcing." The only speaker of the three representing a co-manufacturer, Steiner provided invaluable insight for brands regarding supply chain and sourcing considerations from a manufacturer's point of view. Specifically, Steiner talked about how brands should determine which sourcing model is the right one for their business, and how different types of co-packing partnerships determine responsibility for sourcing, inventory and administration costs and cash flow, as well as inventory control, reporting and reconciling.
Other considerations that Steiner advised brands to take into account included those relating to a brand's desired certifications, concerns with regard to allergens and sustainability; and issues involving a supplier's pricing, performance and capability.  
You can check out all of the SupplySide West 2019 speaker presentations here. 
Subscribe and receive the latest insights on the healthy food and beverage industry.
Join 47,000+ members. Yes, it's completely free.
You May Also Like
---