Breaking Down Barriers to Flexible Packaging
Breaking Down Barriers to Flexible Packaging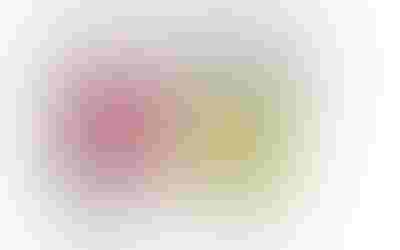 A whole new world has opened up for the natural products marketplace due to the advances in printing technologies and finishing equipment for flexible packaginga welcome answer for the growing trend in this packaging category. Flexible packaging is the broad industry term used for items such as sachets, bags, packets and pouches. Fredonia Group, a leading business research group, reports demand for converted flexible packaging in the United States will continue to grow and is expected to rise 3.8-percent annually through 2015. The rise in demand is a result of multiple factors including consumer habits, product freshness/stability and shelf presence, as well as sustainability efforts by manufacturers.
Consumer Habits
We have become a convenience-driven society. Making life easier and efficient is at the forefront of almost every decision a modern consumer makes, leading to the need for products and packaging that better fits this fast-paced lifestyle. Single-serve/use, individual-portioning and to-go packaging have popped up in almost every product category from food and beverage to personal care and beauty, and even home improvement. And the demographic profile spans from infant/toddler (self-feeding packaging) to the aging population (individual portion packs).
Product Freshness/Stability and Shelf Presence
Product freshness and stability have always been a battle traditional containers had a hard time winning, especially after the product was opened. But the barrier films and zip closures used in flexible packaging offer a marked improvement in this area. Flexible packaging also offers enhanced shelf presence because, while there has been a movement toward flexible packaging, a great opportunity still exists for brands to be first to offer this solution in their category.
Sustainability
Sustainability initiatives are a prevailing focus for manufacturers. Reduction in overall packaging, as well as down-gauged materials, makes flexible packaging an attractive alternativenot to mention the resulting improvements in transportation from lower weight and space requirements. The Flexible Packaging Association (flexpack.org) also reports less energy consumption in flexible packaging production versus traditional containers such as bottles, aluminum cans, clamshells, etc.
Historically, flexible packaging was primarily processed by wide web converters with lead times of three- to six weeks and minimums of about 2,500 pounds of material. But recently, advances in both printing and converting equipment have been able to fulfill smaller quantities, deliver high-quality print and significantly improve lead times.
In particular, the HP Indigo WS6000 press can handle printing very thin films. In fact, the preferred construction includes reverse printing the graphics on a 48 gauge film, then laminating to a barrier filmeither a cosmetic or food-grade webthat protects the product inside. In essence, the ink is "sandwiched" between the layers, so it never comes into contact with the product and also protects it from scuffing or marring.
Newly introduced narrow web laminating equipment is designed and engineered to complement the narrow web digital press for a turn-key solution, filling a void in the marketplace the wide web printers didnt want to touch and/or couldnt deliver competitively.
These advancements break down the barriers to flexible packaging, allowing all manufacturers access. They also provide the opportunity to take full advantage of the digital print technology for this application.
Kathy Popovich is the director of marketing for Innovative Labeling Solutions, a label and package print specialist serving the consumer product marketplace. She can be reached at [email protected] or (888) 860-2457 ext. 1298.
Subscribe and receive the latest insights on the healthy food and beverage industry.
Join 47,000+ members. Yes, it's completely free.
You May Also Like
---