Re-defining the contract manufacturing organization – article
Re-defining the contract manufacturing organization – article
More than merely a transactional co-manufacturer, CMOs are a partner in your business. Learn about how Gemini Pharmaceuticals offers a full package of services as a contract development and manufacturing company and what you should be looking for to up your brand's game.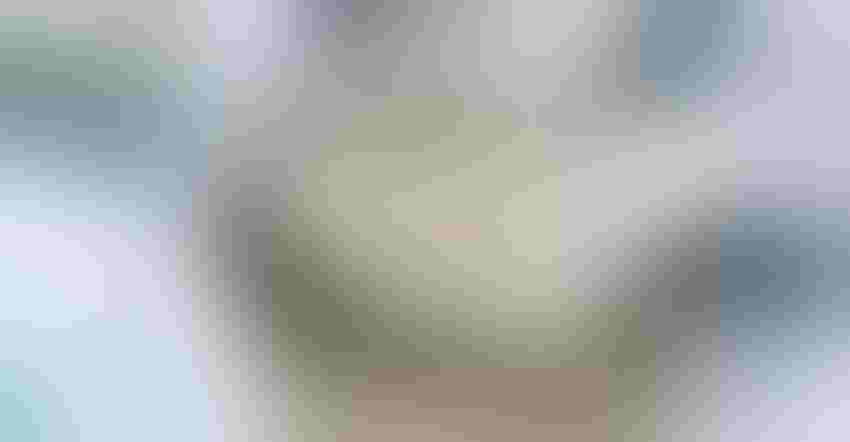 Sponsored by Gemini Pharmaceuticals
In today's hyper competitive natural products market—where consumers are spoiled, and even overwhelmed, with the number of options on shelves—nutraceutical brands must find a way to stand out from the madding crowd. That's why choosing the right contract manufacturing organization, or CMO, is so important.
The $60 billion supplements industry has rapidly evolved over the last decade. It started in 2010 when companies of all sizes were required to comply with current good manufacturing practices (cGMPs) under 21 Code of Federal Regulations (CFR) 111, which outlines extensively what quality controls, records and testing must be done when manufacturing a dietary supplement. The now infamous 2015 New York Attorney General investigation into the industry further galvanized companies to adopt more transparent and professional methodologies in how they develop, manufacture and market their products.
The best CMOs have also evolved alongside the industry. Gemini Pharmaceuticals out of Commack, New York is a family-run business that started 40 years ago in 1982 as a manufacturer of over-the-counter pharmaceuticals. Today, Gemini focuses on the dietary supplement industry, working with brands from ideation and formulation to repeated iterations and final product.
CMO vs CDMO
The relationship between CMO and customer has shifted from a purely transactional one to a real partnership, according to Michael Finamore, CEO at Gemini Pharmaceuticals, which has positioned itself as a contract development and manufacturing company (CDMO).
The difference between a CMO and a CDMO is right there in the name: CMOs generally manufacture, package and ship pre-formulated products. In contrast, CDMOs are involved in both the development and manufacturing of a dietary supplement.
"The CDMO is truly more of a partnership, because you become ingrained in what the brand owners are trying to do and what their product is, as opposed to just the transactional relationship," Finamore said. "People come to us with formulas, and then we have to engineer the formula for them. They may have an idea as to what they want, but they really need the development help."
Customization and claims
Full-service CDMOs like Gemini Pharmaceuticals do more than just bridge the technical gap between idea and formulation. They can customize the development, manufacturing and even the packaging process to a customers' individual needs.
Finamore likened the approach to buying a new suit off the rack at a department store versus going to a professional tailor, who can work with a variety of materials and produce a garment tailored to a customer's exact size and specifications.
"That's really the difference between a CDMO and CMO—the CDMO can tailor the product to what you need using their expertise," he explained. "That's where Gemini has evolved. It's really come about, in part, by our work with many of the well-respected supplement brands."
That level of customization—combined with Gemini's scientific expertise, R&D and market analytics—helps brands stand out from the competition. Formulas designed in collaboration with Gemini are not just innovative but backed by credible scientific studies that allow products to make powerful health claims that resonate with consumers.
In addition, Gemini's numerous certifications ensure its customers can make confident clean-label claims. It is certified organic by Quality Assurance International and is verified as a Handler under the Non-GMO Project. Gemini was also the first contract manufacturer to gain certification under the RIBUS® Certified Contract Manufacturer Program. RIBUS' rice-based materials enable supplement companies to replace generally undesirable excipients like silicon dioxide and magnesium stearate.
Quality and compliance
Of course, what's on the label reflects the quality of the product within the bottle. This is where Gemini Pharmaceuticals especially excels. The company rigorously tests throughout the manufacturing process, from raw materials to finished products, in its state-of-the-art ISO 17025-accredited laboratory. This certification not only guarantees that a lab is competent and generates valid results, but provides test reports and certificates that can be accepted from one country to another without the need for further testing. It is the international gold standard for laboratories. Indeed, Gemini regularly rejects or disqualifies" materials that fail to meet testing standards.
Gemini was the first CDMO in the dietary supplements industry to initiate a Quality Partnership program, which essentially establishes the brand's quality standards for a particular product. These partnership agreements cover quality, supply and batch records—ensuring brand owners meet their obligations under nationally established cGMPs.
In fact, since 2010, the FDA has issued an average of 25 warning letters and more than 1,600 observations (conditions deemed objectionable by investigators) per year. Nearly 40% of observations are related to quality issues in the manufacturing process, such as establishing product specifications and testing procedures to determine if those specifications are being met. Other top issues cited in FDA observations include improperly prepared master manufacturing records and batch production records.
But it's not just government regulations that brands need to worry about. Retailers like Amazon and CVS also have standards that could keep products off websites or shelves if they fail to substantiate what's in the bottle. These companies recognize the ISO 17025 accreditation, easing the way into these important market channels.
"We're no longer just a transactional CMO. We are really a development organization for these brand owners," Finamore emphasized. "So, it really has not been a change in mindset, but an evolution in how we do business. Unfortunately, there are 150 or 200 contract manufacturers out there, and a lot of them are still just CMOs—they really don't bring the value to their clients that they should."
Subscribe and receive the latest insights on the healthy food and beverage industry.
Join 47,000+ members. Yes, it's completely free.
You May Also Like
---