Probiotics and the microbiome: An unfolding universe of understanding – digital magazine
Probiotics and the microbiome: An unfolding universe of understanding – digital magazine
New research continues to demonstrate that probiotic strains can be microscopic health heroes, especially when added to supplements, foods, beverages and nutricosmetics. Download this digital magazine to discover how various strains and formulations have influenced the market.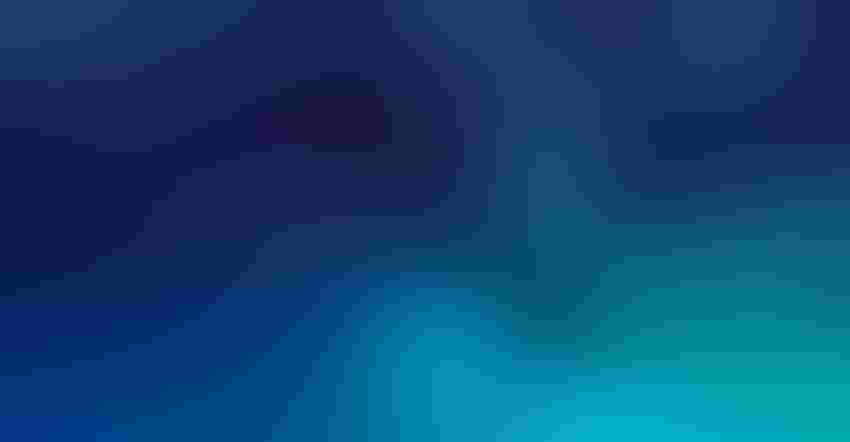 Consumers are increasingly aware that probiotics have the potential to be good for their digestion, immune health and overall well-being. At the same time, probiotic research development continues to link strains with new health areas, thus creating potential for new product applications. 
According to FMCG Gurus, the percentage of consumers worldwide who purchased probiotic products in a 12-month period grew by almost 10% in two years—from 51% in 2018 to 59% in 2020. As another way of looking at it, 6 in 10 consumers used probiotics in 2020.  
This digital magazine takes a wide view of the market for ingredients targeting the microbiome, beyond probiotics to include prebiotics, postbiotics and synbiotic combinations of the three. It also drills down on the strain-specific science that is advancing product offerings with targeted attributes such as digestion, mental performance, sleep quality, balanced mood and more. The articles include: 
Probiotics 3.0: The gut-brain axis  
Gen Z skipped right past probiotics in pursuit of prebiotic fibers for gut health, suggests NPI Content Director Todd Runestad in this Viewpoint. But the positive potential of probiotics doesn't end there—research supports the beneficial bacteria can impact the gut-brain axis, including aspects such as mood, sleep, cognition and mental state. 
Guardians of the gut galaxy 
Probiotics suppliers are working on expanding the universe of new research and new commercially available strains, writes Lisa Schofield. Collectively, their efforts illustrate a richly colored landscape of targeted applications to which consumers are increasingly drawn, including sports nutrition, weight management and inflammation. They're also working to reach specific populations including women, infants and children. 
The state of innovation in the 'biotics' world 
Four prebiotic ingredients—Bimuno GOS by Clasado Biosciences, ButyraGen from NutriScience, Wellbiome by Optibiotix, and Raia-KFS from Orgenetics—are part of a list of industry innovators compiled by NPI Content Director Todd Runestad. Rounding out that list are the postbiotics RHT3201 by Nutralliance and LBiome from Stratum Nutrition, and the probiotic blends BPL1 HT by ADM and SynBalance DefensePlus from SynBalance. 
Probiotics in clinical practice: It's complicated 
The microbiome and its relationship with human health turns out to be far more complex and nuanced than the simple stories we like to tell about it, explains Erik Goldman. That subtlety can be difficult for medical professionals to convey to their inquisitive patients. For medical professionals, this has created a significant challenge. Patients come in asking simplistic questions, like, "Doc, should I take a probiotic?" and, "Which is the best probiotic for me?" But the sheer volume of probiotics now available, and the vast variety of strains, has made these questions difficult to answer in simple sentences. 
Microbiome: The root of wellness and the next frontier 
With gut health continuing to become the center of consumers' wellness approach, shoppers are attracted to offerings with gut microbiome-supporting solutions. That means bringing new microbial strains into the fold with targeted attributes—including digestion, performance, sleep quality, balanced mood and more, describes ADM's Vaughn DuBow. 
'Biotics,' more than a digestive health aid 
SPINS' Haleigh Reseter reveals how consumers who formerly trolled the vitamin aisle for better digestive health can now find supportive products from snacks to beverages, with positioning touching on broader areas such as immunity, mood support and heart health. In the VMS (vitamins, minerals and supplements) category, probiotics accounted for more than $1 billion in revenue year over year (YOY); and in the refrigerated department, products with probiotics have surpassed $6.4 billion in revenue. 
Examples of probiotics and the microbiome takeaways for your business include: 
In a market survey of more than 1,000 consumers conducted in 2021 by KRC Research for Danone, 67% indicated they believed probiotics can play a role in helping with their overall health. 

Microbiome research has exploded over the last 20 years, and it has shown that gut microbes can influence appetite, sleep cycles, glucose metabolism, hormone regulation, immunity and mood. 

Convenience, choice and variety are key attributes to encourage consistency in adding specialized nutrition to everyday routines. 

Similar to probiotics, soda has been a huge market for prebiotic ingredients, with bubbly prebiotic beverages growing at 233% and $79.9 million in revenue. 
Download this free digital magazine now!

Subscribe and receive the latest insights on the healthy food and beverage industry.
Join 47,000+ members. Yes, it's completely free.
You May Also Like
---