Increased humanization of pets driving innovation in animal nutrition
Increased humanization of pets driving innovation in animal nutrition
The increased humanization of pets is driving innovation in the animal nutrition segment.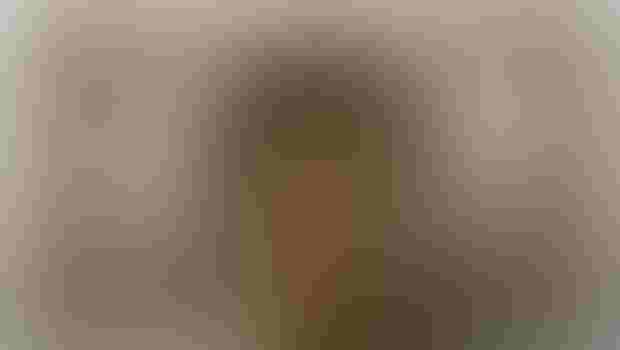 Sixty-eight percent of U.S. households have a pet and are investing more money in its care, according to the American Pet Product Association (APPA). U.S. pet owners are on track to spend an estimated US$72 billion in 2018 (up from an actual $69.5 billion in 2017), with roughly $30 billion of that amount spent on food alone.
Pet-owner age is trending younger. Of the 57 million pet owners in the United States, Packaged Facts noted those aged under 40 accounted for 41 percent of all pet-owning adults. During the past decade, Generation Z (18-to-24-year-olds) and millennials (25-to-39-year-olds) accounted for more than half of the growth in the pet-owner population—a harbinger of trends to come because, when compared to Centers for Disease Control and Prevention (CDC) birth statistics, millennials (women in particular) are opting for fur babies over actual babies.
What's more, millennials are more likely to "splurge" on their pets than for themselves, buying expensive treats and related goods, and spending more money on products with ideals that mirror their own, according to Wakefield Research. They scrutinize labels for condition-specific claims and ingredients that are organic or hypoallergenic, and favor products made by companies that contribute to the greater good (86 percent of millennials said "natural" food is vital for their pet).
Supplier insights
To satisfy the demand for near-human quality products, pet food formulators are scrutinizing the value of their ingredients. The use of ingredients bolstered by scientific support is essential, especially when it comes to formulation products with condition-specific claims. 
"As owners explore and understand how their own food is sourced and processed, they are demanding more transparency regarding pet food," said Marc Jensen, technical marketing manager, BIO-CAT and BIO-CAT Microbials. "The quality of the ingredients, the extent of processing and the number of additives all influence consumer choice."
Doug Reyes, sales and marketing manager, Embria Health Sciences, agreed and noted that the ensuing market premiumization is "driv[ing] consumers toward efficacious products formulated with clinically substantiated and proven safe ingredients."  "Consumers are becoming more conscious about what they are feeding their animals and that includes supplements."
Jennifer Buchanan-Hilliard, new business development manager at Chemi Nutra, added that condition-specific formulas are influencing pet health, just like human health products.
"Things like cognition, digestive and oral health are experiencing increased interest in both the human and animal health markets. We're not just talking about joint health and skin/coat anymore," she said. "As a result, we are seeing more pet formulations utilize novel, functional ingredients."
Digging deeper, Tod Burgess, vice president of sales, Deerland Enzymes & Probiotics, said digestive health is one of the fastest-growing segments in the animal supplement realm, led by the increased use of ingredients such as probiotics, prebiotics and digestive enzymes.
"Compared to the traditional human supplement market, the pet supplement market is likely still in its infancy with tremendous opportunity for growth," he said, "[but] supplement companies are becoming increasingly interested in expanding their lines into the pet market."
Mal Evans, Ph.D., scientific director, KGK Science Inc., said "complete and balanced" pet foods are transitioning to niche and "premium-ized" blends formulated with beneficial health ingredients often found in human foods, such as probiotics, antioxidants and omega-3 fatty acids. And while price is a top purchasing consideration, globally, ingredient quality has played a marquee role in the popularity of premium pet food despite the economic downturn, according to the IMARC Group.
While some ingredients, like omega-3 fatty acids, have been associated with a cascade of beneficial health effects,1 other ingredients offer targeted support for important health conditions for pets. Mike Uckele, CEO, Uckele Health & Nutrition, said it's worth noting that an important difference exists between the human and pet nutrition spaces.
"Products with ingredients such as glucosamine or curcumin that are widely used on the human side in dietary supplements are labeled differently than on the pet side," he explained, noting that the tenets of the Dietary Supplement Health and Education Act of 1994 (DSHEA) don't apply to animal nutrition. "In some ways, the pet side is more tightly regulated than the human side."
Cognitive support
Protecting and prolonging cognitive function is an important human focus and is an emerging segment in the pet realm. Scientists have used canines to study cognition and Alzheimer's disease because it's believed dogs exhibit human-like aging patterns, according to Chemi Nutra's Buchanan-Hilliard. "Research has concluded that dogs develop a condition that resembles Alzheimer's disease, with the formation of β- amyloid plaques that is often referred to as Canine Cognitive Decline (CCD) or Canine Cognitive Dysfunction (CCD),2" she said.
A phosphatidylSerine (PS) ingredient (as SerinAid® PS, from Chemi Nutra) addresses CCD because it is involved with the transmission of cell-to-cell communication and therefore can improve memory, concentration, focus and recall.3 It targets brain neurotransmitters and helps to improve memory deficits both in old animals and in elderly humans with various degrees of cognitive impairment and dementia.
An alpha-glyceryl phosphoryl choline nutrient (as AlphaSize® A-GPC, from Chemi Nutra) also targets CCD, as well as agility, stress and calming for service animals, police dogs, military dogs, and animals competing in agility events.4 The choline in AlphaSize A-GPC supports the body's primary neurotransmitter compound used for both cognitive and physical functioning. This provides for gains in mental processing speed, strength and agility via rapid engagement of contractile muscle. 
Gastrointestinal (GI) support
For dogs, GI discomfort usually means they've eaten something they shouldn't have; for cats, it's typically traced to parasites in their prey. Either way, GI issues prompt numerous vet visits. Enzymes and probiotics can help pets with sensitive stomachs or other digestive system conditions by aiding in digestion and even addressing conditions like canine irritable bowel syndrome (IBS).5 
The next frontier in pet nutrition is shaping up to be supporting quality of life. Embria's Reyes said this could encompass everything from broad, preventative disease care to ephemeral aspects like mobility, coat, breathing and skin comfort. A final expectation that he shares with his fellow ingredient suppliers is that heightened ingredient safety will become paramount. "Specifically," he concluded, "more pet supplement manufacturers will likely require safety data on the ingredients used for the target species."
Joanna Cosgrove is a Pennsylvania-based health and wellness writer who has covered the dietary supplement and healthy food and beverage industries since 1996.
References
Bauer JE. "Therapeutic use of fish oils in companion animals." JAVMA 2011; 239(11):1441-1451

Cummings B et al. "β-Amyloid accumulation correlates with cognitive dysfunction in the aged canine." Neurobiology of Learning and Memory, 66 (1), pp. 11-23.

Osella M et al. "Phosphatidylserine (PS) as a potential nutraceutical for canine brain aging: A review."  Journal of Veterinary Behavior: Clinical Applications and Research, Volume 3, Issue 2, 41-51.

Bellar D et al. "The Effect of 6 days of alpha glycerylphosphorylcholine on isometric strength." Journal of the International Society of Sports Nutrition 2015; 12:42.

Rossi G et al. "Comparison of Microbiological, Histological, and Immunomodulatory Parameters in Response to Treatment with Either Combination Therapy with Prednisone and Metronidazole or Probiotic VSL#3 Strains in Dogs with Idiopathic Inflammatory Bowel Disease." PLoS ONE 9, No. 4; April 10, 2014.

Cuentas A et al. "The Effect of Bacillus subtilis DE111 on the Daily Bowel Movement Profile for People with Occasional Gastrointestinal Irregularity." J Prob Health 2017, Vol 5(4): 189.

Pinheiro I et al. "A yeast fermentate improves gastrointestinal discomfort and constipation by modulation of the gut microbiome: results from a randomized double-blind placebo-controlled pilot trial." BMC Complementary and Alternative Medicine 2017, 17:441.

Gilblot Docray H et al. "Mitigation of heat stress-related complications by a yeast fermentate." Journal of Thermal Biology 2016; 60, 26-32.
Subscribe and receive the latest insights on the healthy food and beverage industry.
Join 47,000+ members. Yes, it's completely free.
You May Also Like
---