A better and more stable phospholipid delivery system for supplements with Zeal Technology™
A better and more stable phospholipid delivery system for supplements with Zeal Technology™
Plant-based Zeal Technology™ from Aurea Biolabs is a new phospholipid delivery system that is more stable and reliable for greater load capacity and bioavailability of active ingredients in supplements.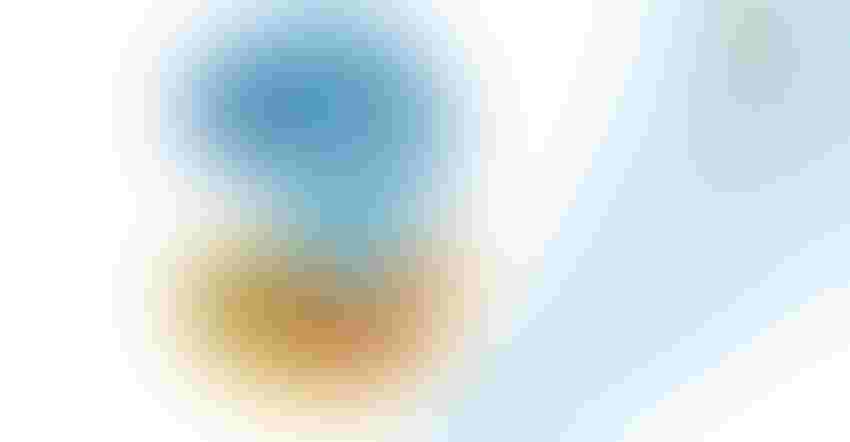 Sponsored by Aurea Biolabs
Zeal liposomal technology
A Functional delivery approach for greater ingredient stability and improved efficacy
Consumer interest in personal wellness has never been higher, with the COVID-19 pandemic prompting many to eat cleaner, exercise more and include dietary supplements in their regimen for optimal health. Natural products that bolster the underlying body functions that support immunity, ease stress, promote sleep, support vision or otherwise benefit the body flew off store shelves in 2020. Sales are expected to remain high moving forward, as consumers increasingly view dietary supplements as solid investments in their immediate and long-term health.
But consumers want what they pay for; they want assurance that the supplements they're paying good money for are made with high-quality natural ingredients and produced sustainably. But perhaps most importantly, they want confidence that these products truly deliver the health benefits they purport to—they want to know that they actually work.
Although multiple factors influence dietary supplement efficacy, perhaps none are more important than the stability and bioavailability of the active ingredients. A botanical extract, micronutrient or phytochemical may exhibit potentially beneficial activities in a lab study, but if that ingredient loses its integrity once consumed, or if it isn't absorbed into the bloodstream sufficiently, it won't provide the expected benefits. On their own, without a supporting delivery technology, many key dietary supplement ingredients are either unstable or have low bioavailability—or both.
To aid the delivery of actives to desired targets within the body, product formulators sometimes utilize liposomal technologies. Liposomes are spherical vesicles that typically have an aqueous core and at least one phospholipid bilayer, resembling cell membranes. By encapsulating and shuttling active ingredients, liposomes protect them from being broken down and disarmed by digestive enzymes before they can reach the bloodstream.
Yet, despite their many benefits, traditional liposomal technologies have significant limitations. Most come in a liquid or suspension form and are stabilized by a water-in-oil emulsion, which can create problems. With water present, the phospholipid biolayer is often unsteady and inconsistent, hindering liposomal stability. Although drying out liposomal ingredients could, theoretically, eliminate water-related issues, doing so threatens to destroy the liposome itself. What's more, the liquid nature of most liposomal systems severely limits their application, rendering them unusable for many types of dietary supplements and any functional foods.
Powder power for enhanced bioavailability
To solve for aqueous liposomes' limitations, and to offer product formulators a better, more reliable liposomal delivery system, Aurea Biolabs developed Zeal Technology™. This cutting-edge powder form of phospholipid vehicle ensures unsurpassed stability and uniformity, increases loading capacity and enhances the bioavailability of active ingredients.
To create Zeal Technology™, Aurea Biolabs taps the power of plants. This system is built upon the strong, stiff, heat-resistant natural fibers of various botanical sources, which are carefully woven together under high-pressure homogenization. Next, the water is removed via a spray-drying process. The resulting powdered liposomes are food-grade encapsulation vehicles with a firm, well-defined structure that resists oxidation, hydrolysis and other degradation threats faced by suspension-form liposomes. Thanks to this enhanced stability, Zeal Technology™ products boast a longer shelf life than their liquid counterparts, are easier to store and are more cost effective—all big perks for formulators.
But the superior stability, along with guaranteed uniformity, also confers benefits inside the human body—which is what consumers really care about. By delivering intact active ingredients to where they need to go, Zeal Technology bolsters their bioavailability, which is key to efficacy. Only when ingredients are absorbed into the bloodstream and distributed to various systems as intended can they achieve fulfill their potential for human health.
Aurea Biolabs has already demonstrated the enhanced bioavailability of multiple active ingredients made with Zeal Technology™. For instance, Zeal Vitamin C boasts six times greater bioavailability than conventional vitamin C, as measured by mean plasma concentration. Another example is Aurea's novel eye health ingredient, Lutent®, a highly bioavailable blend of free lutein, zeaxanthin and lutein ester from marigold flowers. Rephyll™, which delivers beta-caryophyllene from black pepper and other plants through Zeal Technology™, has been shown to ease the pain of delayed-onset muscle soreness and support post-exercise recovery.
These patented ingredients represent just a sampling of this powdered liposomal system's potential. Aurea Biolabs also collaborates with other ingredient companies to develop innovative solutions powered by Zeal Technology™ to anchor finished products.
A key benefit and advantage of this exclusive powdered liposomal technology is its formulation versatility. Whereas traditional liposomes are mostly limited to liquid products, Zeal Technology™ enables the delivery of actives via a wide range of formats, including tablets, capsules, softgels, powders, beverages and even functional foods. This opens the door to innovation, helping formulators to create differentiated—and highly efficacious—products in the delivery formats that consumers want.
All in all, Zeal Technology™ is a win for all. For formulators, it's a cost-effective, trustworthy, highly versatile tool for new product development. For brand owners, it strengthens the health benefits they market around by delivering bioavailable active ingredients. And for consumers, whether they know it or not, Zeal Technology™ ensures that the dietary supplements and functional foods they buy will deliver on their promise.
Subscribe and receive the latest insights on the healthy food and beverage industry.
Join 47,000+ members. Yes, it's completely free.
You May Also Like
---