Hair tissue mineral analysis helps determine the supplements a consumer needs
Hair tissue mineral analysis helps determine the supplements a consumer needs
Personalized nutrition supplement brands may want to use hair tissue mineral analysis (HTMA) to create tailored supplements for consumers.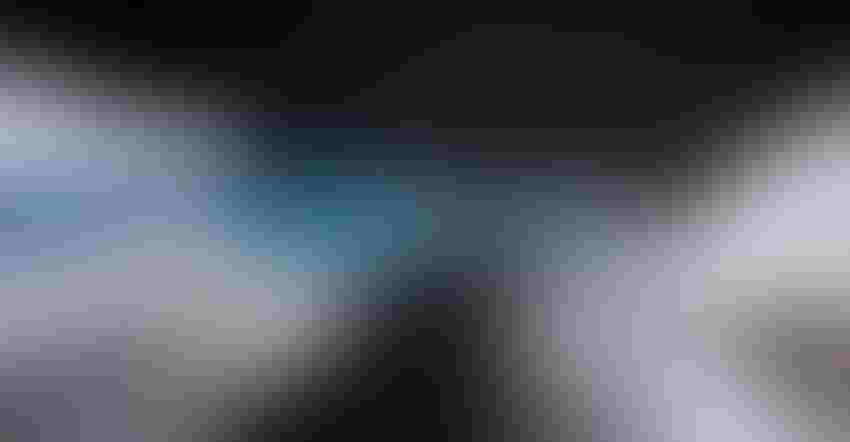 No one-size-fits-all generic nutritional program complements the needs of any two individuals any more than two individuals can have the same fingerprint. So how does a supplement brand determine what supplementation is best suited to a consumer's lifestyle, metabolism, stress level, age and general state of health?
Hair tissue mineral analysis (HTMA) is a significant tool that can reveal vast insight into the specific differences of each person's body that makes it easier to develop effective nutritional programs. HTMA is a laboratory test that measures the mineral content of hair. A small sample of hair (one tablespoon) taken from the hair closest to the scalp can accurately give an overview of the mineral levels in the body's tissues, as well as any imbalances, toxins, overloads, deficiencies and key mineral interrelationships that may need correction.1
HTMA also gives insight into energy production, metabolism, blood sugar management, functional thyroid efficiency, toxic metal levels, inflammatory tendencies, enzyme and other endocrine functions, and stress response and recovery. HTMA does this by giving an accurate reading of the mineral content of the tissues of the body. It indicates the mineral levels that are available for all the cellular processes. Testing for urine, saliva or sweat mineral levels only measures the component that is absorbed, then excreted.2 Blood tests measure what is absorbed and temporarily in circulation before excretion and/or storage.
A typical HTMA measures about 20 nutrient minerals, six-to-eight toxic minerals, and calculates several key ratios between specific minerals. The important nutrient elements and key ratios are identified as low, balanced or excessive. Toxic minerals such as aluminum, mercury and lead are shown as simply within acceptable range or excessive. Important mineral ratios have been established that indicate metabolic balance and function. This allows the guesswork to be eliminated from nutritional supplement decisions. HTMA gives important insight into which dietary and supplement changes can be helpful for each individual to balance their mineral levels.3
Low mineral values indicate possible deficiencies, inadequate intake, malabsorption syndromes or other metabolic imbalances. High mineral values can indicate excessive consumption or storage of one or more minerals, or other imbalances. The relative ratios of minerals in the hair can also give an indication of an individual's specific metabolic function and efficiency, such as trends for blood sugar patterns, stress response and recovery, detoxification rate, the effect of toxic metal processing, and enzyme and endocrine function. HTMA can also indicate efficiency in energy production, inflammatory tendencies and the rate of metabolism.4,5
Proper interpretation of the HTMA can provide a storehouse of information. Problematic functional imbalances can be identified before issues become full-blown. Nutritional imbalances and deficiencies can be resolved. Many of these are caused by stress, improper use of medication, environmental pollutants or poor food choices.6
Attempting to balance mineral levels with supplementation alone is inefficient in generating long-term positive changes. To achieve a more balanced metabolism and a healthy inflammatory response, it is essential to initiate a dietary program that is tailored to an individual's metabolism.
Jack Grogan is chief science officer for Uckele Health & Nutrition (uckele.com). He is an expert in hair mineral analysis, a tool in determining the causes of nutritional imbalances or deficiencies. With considerable experience in the fields of biology, biochemistry and nutrition, he has been influential in the development of hundreds of proprietary nutritional formulas and programs. Uckele Health & Nutrition is an innovation-driven health company committed to making people and their animals healthier. Formulating for contract and private label clients for over 50 years on nutritional science and technology, Uckele formulates and manufactures a full spectrum of nutritional supplements incorporating the latest nutritional advances.
References
1. Flynn A et al. "Trace Element Nutriture and Metabolism Through Head Hair Analysis." Trace Substances in Environmental Health. 1972.
2. Namkoong S et al. "Reliability on intra-laboratory and inter-laboratory data of hair mineral analysis comparing with blood analysis." Ann Dermatol. 2013 Feb;25(1):67-72. DOI: 10.5021/ad.2013.25.1.67.
3. Wright R, Baccarelli A. "Metals and neurotoxicology." J Nutr. 2007 Dec;137(12):2809-13.
4. Miekeley N et al. "Elemental anomalies in hair as indicators of endocrinologic pathologies and deficiencies in calcium and bone metabolism." J Trace Elem Med Biol. 2001;15(1):46-55.
5. "Toxic Trace Metals in Mammalian Hair and Nails," United States Environmental Protection Agency Publication, 1979.
6. Gilbert RI. "Trace Elements in Human Hair and Bone." Hair, Trace Elements and Human Illness. Praeger Publications, 1980.
Subscribe and receive the latest insights on the healthy food and beverage industry.
Join 47,000+ members. Yes, it's completely free.
You May Also Like
---