Emerging Trends in Brazil: Health and Environmental Responsibility
Emerging Trends in Brazil: Health and Environmental Responsibility
The growing middle class in Brazil is driving a self-care movement focused on healthy foods, exercise and sustainable product choices.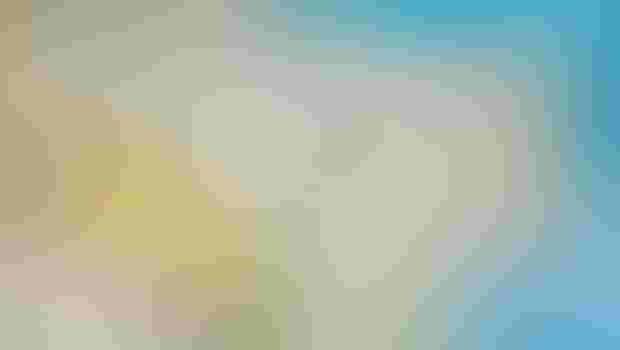 Today more than ever, health and wellness is taking a prominent position in consumers' lives. As more information emerges about the connection between diet, lifestyle and health, consumers are taking note and making adjustments to incorporate healthier practices into their daily regimens. In Brazil, the rising percentage of consumers who are in the middle class is driving this movement toward self-care as they're able to "invest" more into their personal health and wellness.
Self-responsibility for health is extremely high among Brazilian consumers, who are eager to take control of their health and direct their own destiny. The overwhelming majority indicated they're taking more responsibility for their health now than they were 10 years ago. In fact, nearly two-thirds of Brazilian respondents who indicated they're taking more responsibility for their health said they are doing so because they wanted to live a long life. While Brazilians seek longevity, they express concern about being a burden on their loved ones as they age (as is the case in the United States). In fact, this is one of their biggest fears about aging. This fear has a direct impact on behavior—nearly three-fifths of Brazilian consumers who are taking more responsibility for their health are doing so to maintain their independence. Product and service offerings that help these consumers prevent disease and live a long, independent life will appeal to them.
Primary Methods of Achieving a Healthy Lifestyle
Many Brazilian consumers use food as a means to take control and ownership of their health. In fact, more than half indicated consumption of nutritious foods and beverages is extremely important in how they maintain a healthy, balanced lifestyle. Similarly, half of Brazilians indicated they try to eat balanced meals, when possible. They do, however, face many challenges in maintaining a healthy, balanced diet. Economic development, resulting in an increase in full-time employment in the nation and the hectic lifestyle that goes along with it, has compromised the Brazilian diet, long-known for being one that is generally healthy, compared to other nations.
Brazilian consumers want to eat healthy foods, but they are not willing to sacrifice taste. Although most stated they seek healthy options that taste as good, about one-quarter rated taste as being more important than health, making it among the top purchase drivers. Brazilians are no longer willing to accept bland or unappealing products just because they are healthy. Millennials are the toughest group to satisfy; unlike their older counterparts, they give little leeway to products in terms of taste. Healthy foods are available in many options and those that offer exceptional taste, as well as health benefits, will thrive in the Brazilian marketplace.
Despite the aforementioned challenges, Brazilians still are making healthy choices about the foods they eat. More than three-quarters of Brazilians agreed it's important for their store to have foods that are natural and organically grown. They are avoiding processing, chemicals and unknown ingredients as evidenced in their desire for a short list of familiar ingredients. They no longer are willing to accept a long list of ingredients that they don't recognize and can barely pronounce. They seek real food made from real ingredients. Less processing is also a growing food attribute among the general population. They look for food that is close to its natural state, keeping intact the majority of its naturally-occurring vitamins, minerals and healthy components.
Exercise and maintaining proper weight also are primary ways Brazilians maintain a healthy, balanced lifestyle. The health benefits of exercise are plentiful and indisputable. Many Brazilians seem to recognize this fact, as four in 10 indicated they agree completely that exercise is extremely important in how they maintain a healthy, balanced lifestyle. Brazilians who are classified as Well Beings (the healthiest segment defined by Natural Marketing Institute's (NMI) proprietary segmentation model), compared to all other segments, are significantly more likely to believe in its importance and to actually exercise. On average, Brazilians work out strenuously 2.5 days per week. Well Beings and Food Actives exercise the most number of days per week (more than 3.5 days), significantly more than all other segments. Food Actives are considered more of a mainstream, healthy segment, differentiated in its efforts to achieve balance through diet, nutrition and exercise.
Brazilians not only are taking more ownership over their personal health, but they're showing more empathy toward the planet and are increasingly concerned with their own impact on the environment. In 2013, nearly nine out of 10 mainstream consumers indicated they care about protecting the environment, up from three-quarters in 2010.
The growing concern of protecting the environment has significantly impacted Brazilians' behaviors. In 2013, half indicated they personally changed their behavior to minimize their effect on global warming, up from 37 percent in 2010. Likewise, half of consumers indicated, when given a choice, they will choose products from sustainable sources over other conventional products.
Despite their current involvement, Brazilians still are seeking more knowledge about how they can help protect the environment—nearly two-thirds would like more information on this topic. Companies that offer products that are sourced, packaged and/or transported in an environmentally friendly manner or can be recycled should communicate these initiatives and related benefits to consumers. In addition, corporate environmental conscientiousness is highly valued; seven in 10 Brazilians believe it's important for companies not just to be profitable, but to be mindful of their impact on the environment and society. Environmental health initiative messages that are personal and are tied directly to their children's and families' health and future, will have the most impact on brand loyalty.
Steve French ([email protected]) is managing partner at the Natural Marketing Institute (NMI, nmisolutions.com), a strategic consulting, market research, and business development firm specializing in the health, wellness and sustainability marketplace.
Subscribe and receive the latest insights on the healthy food and beverage industry.
Join 47,000+ members. Yes, it's completely free.
You May Also Like
---