Your Survival Guide to Fats & Oils
Your Survival Guide to Fats & Oils
Despite the fact fats are one of the most misunderstood macronutrients, i.e., from a consumer standpoint, dietary fats are necessary for good health. And beyond good health, fats are necessary in confectionery products, among others.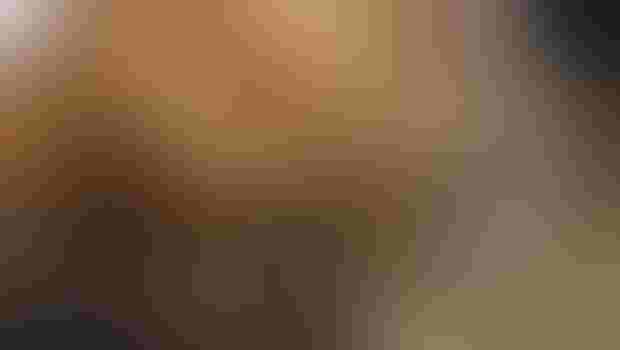 Despite the fact fats are one of the most misunderstood macronutrients, i.e., from a consumer standpoint, dietary fats are necessary for good health—they provide energy, support cell growth, protect our organs, help the body absorb certain nutrients and contribute to satiety.
Dietary fatty acids differ nutritionally and consumers have a hard time keeping up. For the most part, consumers can identify certain fats that are good for health and those considered bad. For instance, trans fats are being avoided by the majority of consumers. Trans fatty acid reduction/replacement is high priority for technically complex categories such as baked goods, confectionery and nondairy products, and this has pushed food product developers to turn to other fats and oils for their formulations. On the nutrition flipside are omega-3 polyunsaturated fatty acids, which consumers increasingly associate with positive health benefits.
However, a report by MarketsandMarkets noted consumer knowledge about fat is "conflicted, including which fats have health benefits; 59 percent of respondents think fat should be avoided, 65 percent think a low-fat diet is a healthy diet and 38 percent claim to avoid foods containing fat." Further, the report noted "respondents were aware of different types of fats but did not know which ones were healthier."
When it comes to creating confectioneries, sugar often comes first to mind. Fat, however, is not only a significant component of many confections, it is often critical and, in the case of chocolate, mandated in the United States. The standard of identity for chocolate requires the use of chocolate liquor, the solid or semi-plastic food prepared from cocoa nibs. Cocoa nibs come from cured, cleaned, dried and cracked cocoa beans and are a source of cocoa butter, the gold-standard fat in the world of chocolate confections.
Understanding the polymorphism of cocoa butter is quite complex and continues to be an area of active research for oil chemists. There is consensus, however, that one of the polymorphs—form V, also often referred to as the beta crystal—has a far superior mouthfeel and texture compared to the others. Thus, when making chocolate confections, the molten chocolate liquor and added cocoa butter must be solidified under controlled conditions so that the cocoa butter crystallizes into mostly form V.
Many consider cocoa butter the perfect confectionery fat. Its biggest drawback is economics, which is why "added cocoa butter" is most common in "real chocolate confections." Other confections, including chocolate-flavored coatings, fillings and chips, as well as toffees, caramels and more, will reduce—or even eliminate—the amount of added cocoa butter through the use of vegetable fats designed to mimic cocoa butter's highly desirable characteristics. These fats are aptly categorized as "confectionery fats."
But cost is not cocoa butter's only drawback. The highly desirable narrow melting profile that complements chocolate confections can limit innovation in other confection categories. Again, confectionery fats to the rescue.
In chocolate, it's hard to match cocoa butter's sharp melting curve, which gives chocolate its excellent eating quality, including a desirable snap at room temperature. Cocoa butter also resists oxidation, contributing to a long shelf life, and also possesses excellent molding characteristics. When confectioners choose fat ingredients—cocoa butter or designer confectionery fats—many characteristics must be considered. This is because fats play many roles in confections
Luckily, oil chemists have identified processes that transform various vegetable oils into effective cocoa-butter alternatives for select confectionery applications. When choosing a confectionery fat for a particular application, formulators typically choose from three categories: cocoa butter equivalents (CBE), cocoa butter replacers (CBR) and cocoa butter substitutes (CBS).
When it comes to sweet treats, fat ingredient selection is equally or even greater a consideration than the sweetener. With so many options, it is important to identify finished-product quality and economic goals prior to product development.
To read more about fats and oils, download the free digital issue: Survival Guide: Fats & Oils.
Subscribe and receive the latest insights on the healthy food and beverage industry.
Join 47,000+ members. Yes, it's completely free.
You May Also Like
---